What is a Futures Bet in Regards to Sports Betting and Wagering?
by Doc's Sports - 10/13/2014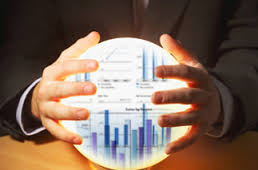 There are very few (if any)people in this world that have the ability to predict the future. I'm thinking maybe some of the prophets who lived hundreds of years ago and maybe the person who writes for The Simpsons since they seem to get every world event nearly spot on. Sports bettors like to think they are in that class which is why sportsbooks give bettors the option to place a Future Bet. A future bet is a bet that is made well in advance of the culmination of any sporting season or world event that is set to occur – think Super Bowl and thePresidential Election.
Get free sports picks for every league and nearly every matchup on Doc's free picks page.
Different Types of Future Bets
We live in a world today where stats, breaking news and key insider information is almost always readily available. So, it shouldn't come as a surprise to you that you can essentially place a future bet on the majority of things happening in the world. The most common future bets are typically made on which team will be crowned champion in their respective leagues. But that's not the only avenue to venture down when thinking long-term betting. Most books will offer bettors the opportunity to wager on the total number of wins a specific team will have over the course of the season. This is an "over/under" future bet. Linemakers also release future odds surrounding individual stats, division winners and even awards like MVP. Anything the public might want to bet on, the linemakers will have odds for it.
Get free NBA picks for every game on Doc's Sports NBA picks page.
How do Future Bets Work?
Linemakers waste no time when it comes to getting their future odds out to the market. Usually these odds are available immediately after the conclusion of the season. For example, just hours after the Super Bowl ends, sportsbooks will post odds for each team in the NFL to win the Super Bowl for the following year. To take that a step further, sporting events like the Masters or the Kentucky Derby - both of which come and go over one weekend – have future odds available anywhere from six to 12 months in advance. Speaking from experience, books can offer future bets right up until the point in which the game or event that decides the result is played. For example, making a future bet prior to the season beginning is one way to lay it down but you can also wait until the middle of the season to make a future bet on the same thing. The odds will obviously have changed numerous times between then, but it could be wise to wait and see how the season is playing out before blindly placing your money on a specific team or outcome.
How to Place a Long-Term Bet
Placing a future bet is not for the kind of people who lack patience. Most future bets play out over several months and having part of your bankroll tied up with a bet that you have no control over really worries some of the sharper bettors. However, there is a very big portion of the betting world that can't go through a season without placing a few bucks on their favorite team, player or horse to win it all. The problem with these future bets is that there are often times no significant value in betting them and the uncertainty involved makes this kind of bet more risk than potential reward. In my experience with the betting world, I have found that the shaper handicappers are less likely they are to be aggressive future bet players than the average bettor.
Future Bet – Risk vs. Reward
The biggest factor to consider when placing a future bet is the risk vs. reward factor. Is the amount of money you are risking worth the potential payout at the end of the season? There are 30+ teams in each of the four major North American sports, each of them desperate to taste glory and win a championship. Each season that passes is unique and offers several twists in the plot which means the best teams don't always win. For example, if your going to try and predict the Super Bowl winner for the upcoming season you need to look for teams that give you the best value in terms of odds. Sure, you can bet a nickel on the favorite at +550 and they very well may be the best team in the league, but one bad bounce or an injury to a key player (think quarterback) could turn that $500 into ashes. If you are looking to play a team with longer odds (more value) I would suggest lowering the wager amount for two reasons. The first being that just like the favorite, they are one injury or bad bounce away from costing you your bet. The second reason being is that they are given those odds for a reason - probably because they aren't a very good team - or maybe their strength of schedule is too tough for them to navigate.
At the end of the day, placing a future bet is a great way to stay in the action throughout the course of the season. It gives you something to look forward to without having to stress about the day-to-day grind that is sports betting. A future bet is one of many options available to you to wager on and if done so correctly and with the right attitude it could be one of the more exciting bets you will ever make.
Get expert sports picks on every game, or if you want our very best bet premium picks by the experts, sign up for your free $60 account with a guarantee.