What is Line Shading and How Oddsmakers Use in Sports Betting and Wagering
by Chris Vasile - 4/14/2021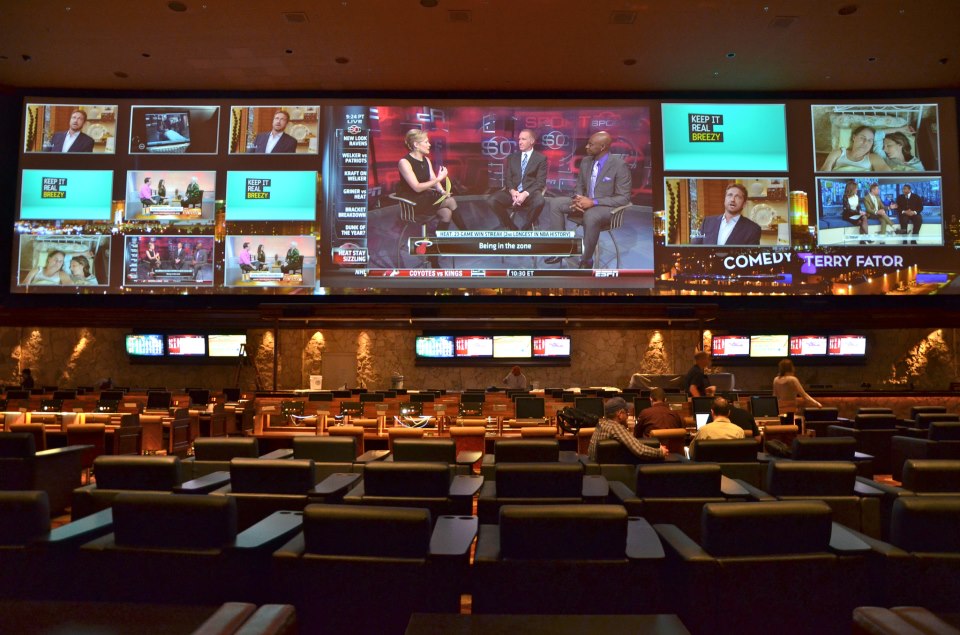 It's a trick as old as time. Increasing the value on something you know is not worth it only to have people overpay because there is a shortage on what they want and what you're selling. In the sports betting industry, shaded lines are the equivalent of pricing something in such a way that the consumer (read: bettor) knows that they are not getting any value for what they are about to buy, but they buy it anyway because it's something they really want.
Get free sports picks for every league and nearly every matchup on Doc's free picks page.
I've been in the betting industry long enough to know about every single tactic and strategy available to help beat the sportsbook and make some serious cash while doing so. Unfortunately, the fact of the matter is that while we may win from time to time, there is only about one percent of sports bettors that really scare sportsbooks into doing things they wouldn't for the average Joe. Ninety-nine percent of sports bettors are considered sheep and are considered the public, and the public is extremely easy to read. Sportsbooks know that the average bettor tends to bet on favorites, home teams, popular teams and overs. As a result of this, sportsbooks take the liberty to capitalize on the public's betting tendencies and shade the lines they release accordingly.
While sportsbooks act like they are your friends by facilitating your wagers, they are solely in the business of making money and boosting their bottom line. To help you understand the purpose of shaded lines, let's quickly run down what it takes to be a winning bettor.
Non-Shaded Line
For the purpose of this example, we are going to use sides that use the standard -110 point spread line. The line is what you would be required to wager in order to profit $100. If the line is -110, you would need to wager $110 to receive a return of $210 – your original stake plus the $100 winnings. In order to break even by betting into the -110 line, a bettor would be required to win at a percentage greater than 52.38.
For example, if you have a game featuring the New York Yankees and Toronto Blue Jays, the Yankees would be -220 favorites, while the Jays would check in at +180. This means that the game is exactly centered at 200, which says that the favorite has a 66.7 percent chance of winning, while the underdog has a 33.3 percent of winning. This line is not shaded in either direction, and as such, will allow the sportsbook to maintain its 4.5 percent profit margin over the long term.
Shaded Line
Because there are certain teams in each league that the public loves to bet on, the sportsbooks know that big-market teams like the Yankees, Red Sox, Dodgers, and Cubs will almost always get an overwhelming amount of action from the public. So, instead of opening the Yankees at their true price of -220, they'll shade the line up around 10 to 15 cents to -230 or -235 knowing full well that at that price there is very little care from the public on what price they are getting. This means that the public is almost always getting a popular, big-market team with an overpriced line. Betting against the shaded lines is a tough pill to swallow on most nights, but the rewards are worth it. Because the favorites get shaded, the underdog's line gets shaded in a positive manner as well. Instead of being listed at +180 like the above example, the underdog will be listed closer to +195 which in turn gives your return a boost just based on the sportbook's action of shading the line of a popular team.
The same concept holds true for totals. If a sportsbook sees a high-scoring, publicly backed team that they know the public is going to be on, they will in fact juice the total up a point or to if the game meets the requirements. This is more prevalent in the NFL with primetime games than in the MLB, but MLB totals are inflated daily based on weather, location and/or pitching matchups. It's much harder to beat MLB totals betting contrarian unders because a bullpen implosion is always lurking at the start of every late inning.
Strategy and Tips
I've already explained what to look for in terms of shaded lines, but I felt that it's important to explain why this kind of system is only effective if you play it a certain way. Much like tailing a handicapper's plays, picking and choosing which games to bet on is not the way to go. Everyone loses wagers, and if you happen to bet on the one game that the handicapper dropped, you'd be pretty upset. If you stuck with the handicapper and followed his money management and bet according to his instructions, the chances of you being in the positive at the end of the season is really good. The same concept goes for betting on shaded lines. It's a process. To succeed with this strategy, you must make it a daily habit of how you bet. There will be days where the public plays sweep the entire board and make the public a killing, but that can't deter you. You must stick with it because there will be days where underdogs are king and the winnings you could make dwarf what you could have made betting on favorites because of the inflated price tags. You must accept the ups and downs and have thick enough skin to live on the contrarian side of the fence.
Get expert sports picks on every game, or if you want our very best bet premium picks by the experts, sign up for your free $60 account with a guarantee.