Doc's Sports Betting Strategy - The Long Term Approach
by Doc's Sports - 4/13/2016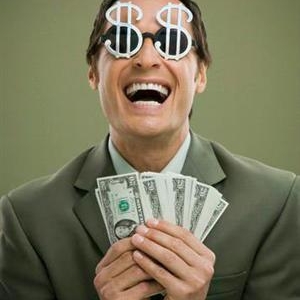 We often get asked what the best strategy is when it comes to betting sports? The answer is simple, you must be in it for the long term in order to maximize your success and profits. This does not mean it's not wise to sign up for daily or weekly packages, it just means that in our 45+ years of business, we've found our clients who sign up for our full-season packages in the beginning of each season always seem to have the most success. The reason for this is that a lot of the profits tend to come in early in the season when the lines are still soft.
Free $60 in Member Sports Picks No Obligation Click Here
If you look at the charts in the overall stock market or real estate market you will notice that over the long haul; in most cases, the value increases, but on the way up there are always some dips. The same holds true for sports betting, in that over the long haul most professional handicappers or advisors make money, but unfortunately there will be losing days and in some occasions losing weeks over the course of a season.
Most of our clients will use multiple handicappers (note: our individual handicapper pages are located on the top navigation bar under "Expert Handicappers" )throughout the course of a season. This is a good idea because, just like investing, it's always wise to diversify. One sports betting strategy that has continued success is to sign up for two or more handicappers for the entire season and then if you see that another handicapper has a major play like a Game of the Month type situation, or Game of the Year situation, you can always sign up for a one-day package from that handicapper just to get that top game.
When you look at the various subscription options for our sports picks you will see that the longer you sign up for the better the value. We talk all the time about money management and making sound decisions and this is the best way to start. Using the long-term approach helps you get into a rhythm with your handicapper and it's a much more convenient option.
We are also very flexible with our system. If you, for some reason, are not satisfied with one of our handicappers we will be happy to let you sample another at no cost.
If you are new to our service and a bit hesitant in signing up for a full-season package we also offer daily, weekly, and monthly packages and in most cases will apply some or all of your first purchase to a full-season package once you are confident in our sports betting strategies and ability to provide you with winning picks.
Important! Be sure to also view these other informative pages which will give you more information about our service and commitment to serving you.
If you have any questions about our sports betting strategy, picks or methods check out our Contact Us Page - Click Here Remember at Doc's Sports Handicapping Service all of our packages are 100% guaranteed to show you a profit or we'll work for free until a profit is made. We are the ONLY sports handicapping service that offers this guarantee.
If you are not ready to sign up for a membership check out our daily free picks for every game and every sport that include the following:
Free NFL Picks
Free College Football Picks
Free NBA Picks
Free College Basketball Picks
Free MLB Picks
Free NHL Picks
All Free Sports Picks