This Week in Betting, A-Z
by Trevor Whenham - 7/27/2009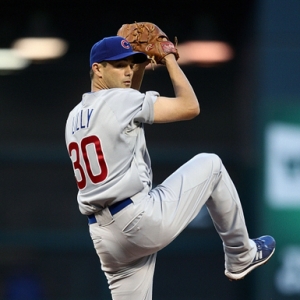 A - Affliction. Another major competitor to the UFC bites the dust, and this time it was a former UFC champion who brought it down. Josh Barnett was scheduled to fight Fedor Emelianenko at the next Affliction event on Aug. 1, but he tested positive for steroids this week. That's the same thing that caused him to be kicked out of the UFC and stripped of his title. The test caused Affliction to cancel the entire event and ultimately to cease operations as a promoter. Instead, they have signed back on as a UFC sponsor and provider of fighter clothing. The thing to watch here is what Emelianenko does - maybe now he'll finally join the UFC where he belongs.

B - Boston. The Red Sox apparently don't do well after taking a break. They have been truly awful since the All-Star Game festivities, going 3-6 and falling to 2.5 games out of the lead of a division of which they were once firmly in control. There are a lot of things you can blame for the problems, but the offense has to be at the top of the list - they have scored more than three runs just twice since the break. The pitching hasn't been great, but even great pitching would struggle to win consistently with that kind of run support.

C - Childish. Steve Spurrier made a foolish mistake this week, and he wound up looking like an idiot. One coach didn't vote for Tim Tebow as the preseason all-SEC starting QB. That started a feeding frenzy as everyone tried to figure out who the moron was. Turns out it was Spurrier. You might guess that he did it because he still harbors resentment towards his former program. That's probably true, but he claims it was a miscommunication between him and the staffer that actually filled out the ballot. Whatever happened, this illuminates a big problem the NCAA has - coaches have serious influence for all-star teams and especially through the coaches poll, yet very few coaches actually do the work themselves.

D - Delaware. Delaware has legalized sports betting, the major leagues aren't happy about it, and the battle has moved to the court room. The big four leagues and the NCAA have joined forces to sue the state in an attempt to thwart Delaware's plan to have their sports betting operations in place in time for the start of the NFL season. The results of this case will be watched very closely by several states - most notably New Jersey, which would kill to have sports betting available in Atlantic City.

E - Exit? Roy Halladay didn't get a win in what could be his last start for the only team he has ever known, but he threw one heck of a game. He allowed just two runs in nine innings while striking out 10, but his bullpen let him down in the 10th and the Jays lost, leaving him with a no-decision. Now we have to see if he does land with a new team. I like the Jays, and I wold love to see Halladay stay in Canada forever, but the organization would have to be monumentally stupid not to trade him now when his value is so high.

F - Flu. The swine flu has made it to the major leagues. Texas Rangers' pitcher Vicente Padilla was forced to miss his start on Wednesday with flu-like symptoms, and it tests confirmed that it was the dreaded H1N1 virus that has wreaked havoc around the world this spring and summer. Padilla's symptoms are fading fast, though, and he is expected not to miss another start. Padilla earns the distinction of being the first major athlete in the U.S. to have been afflicted.

G - Griffin, Blake. Let's hope that the No. 1 draft pick isn't always going to be this fragile. After making his debut for the Clippers in the Las Vegas Summer League, the power forward is on the shelf for the next couple of weeks with a strained shoulder. He'll obviously be perfectly fine for the start of the season, but given that the abuse he took in Las Vegas will be just a fraction of what he'll face when the games actually matter this isn't necessarily a good sign.

H - Hamilton, Lewis. Last year the Formula One World Champion seemed as if he couldn't lose a race if he tried. This year it seemed as if he had forgotten where the gas pedal was. Hamilton won the Hungarian Grand Prix on Sunday, but it was the first time all year that he had wound up in the top three. Hamilton's win wasn't the big story in Hungary - Ferrari driver Felipe Massa is clinging to life after fracturing his skull in a nasty crash in practice.

I - Implosion. The Americans have had a very good summer in international soccer. Until Sunday, that is. They looked very good on their way to the Gold Cup final, but they forgot to show up for the game itself. Mexico crushed them by a 5-0 score - not something that should happen when respectable teams meet in soccer. The worst part is that the game was on American soil, yet the score was, if any, flattering to the Americans. Luckily, this squad bore almost no resemblance to the likely World Cup team.

J - Jair Jurrjens. We got to see a power pitching matchup this week that I suspect we'll be seeing for quite a few years. Two youngsters locked up, and the less well-known and less accomplished one came out on top. Atlanta's Jurrjens allowed just one run in 7.2 brilliant innings to earn the win over San Francisco and Tim Lincecum. The defending Cy Young winner was shakier than normal, leaving after five with four earned runs already counting against him. Jurrjens has won three in a row and really seems to have found his game.

K - Knee. The Cubs are still right in the playoff hunt, but their play this season has unquestionably been a disappointment. Their climb back to respectability hasn't been made any easier now that workhorse starter Ted Lilly has joined Ryan Dempster on the DL. He was originally sidelined with an inflamed left shoulder, but while he rests the shoulder he is also having arthroscopic surgery on his knee. He's expected to miss four starts.

L - Lance Armstrong. The old geezer has shown that he still has game. There were some ups and downs along the way, but Armstrong returned from a four-year retirement to finish an impressive third in the Tour de France. He would have hoped for more, but he wasn't in top racing shape this year, and he had to deal with a difficult teammate in Tour winner Alberto Contador. Armstrong will be back next year with his own newly formed Team Radio Shack, and I expect even bigger things from him then.

M - Mark Buehrle. The White Sox ace was truly perfect on Thursday night against Tampa Bay when he became the 17th major leaguer in history to toss a perfect game. It was a powerful performance, though it was in jeopardy in the ninth when a heroic, almost impossible catch saved a home run. It was the second career no-hitter for Buehrle, who has definitely been the highlight of a generally underachieving White Sox squad this year.

N - Next step. Pedro Martinez finally has a new major league team, but he is certainly taking the slow road back to joining them. Thanks to the elements, the road could be even longer. Martinez pitched in his first actual game since last year with class-A Clearwater on Sunday, but the effort ended with one out in the second inning because of heavy hail. Martinez had looked good - one hit and one strikeout with no runs - but it remains to be seen what effect this will have on the schedule that had been set up for his return.

O - Oakland. The A's might be totally irrelevant in the majors this year, but they sure found their offensive stride this week in a seres against Minnesota. In Game 1 they fell behind 12-2, yet somehow managed to rally back to win the game, 14-3. They lost Game 2, but then recaptured the momentum in Game 3, beating up on the Twins by a humiliating 16-1 score. The now-departed Matt Holliday feasted on the Twins in the series, piling up seven hits and seven RBI in the two wins.

P - Pinch-hit. Manny Ramirez has always seemed to have a knack for providing drama, and this week was no exception. He needed a day off this week (probably because you don't have as much stamina when you aren't on 'roids anymore), but he was still available to pinch-hit. His only plate appearance against the Reds on Wednesday resulted in a sixth inning grand slam that gave the Dodgers the lead for good, and sent the Dodgers' faithful into a frenzy. It's amazing how easily fans will forgive someone when he does stuff like that.

Q - Quite a day. Sir Michael Stoute, one of the top horse trainers in Britain, had an extremely good day at prestigious Ascot on Saturday. Not only did he win the important King George VI and Queen Elizabeth Stakes with Conduit, the North American champion turf horse last year after winning the Breeders' Cup turf, but he also finished second and third as well. Conduit is only four, and this race shows he is again in top form, so you can almost guarantee he'll make the trip to Santa Anita for the Breeders' Cup again this fall.

R - Ricky Rubio. We don't yet know for sure where Rubio is going to play next year, but it now seems as if we know where he won't be playing. He said this week that he will not be returning to his current Spanish team no matter what happens because of issues and hard feelings arising from the prolonged negotiations over his buyout. That's a bit of good news for Minnesota, but it's still far from sure he will join the NBA. The Wolves are still restricted by the CBA to paying no more than $500,000 of the buyout of more than $6 million. Spanish powers Barcelona and Real Madrid have expressed their desire to sign Rubio for next year, and they have no such limit.

S - Schmidt, Jason. After missing two years because of shoulder problems, former ace and current second highest paid Dodger Jason Schmidt has returned to the major leagues. He's started twice and posted mixed results. The first start against the Reds was promising - three runs on five hits in five innings. The second, on Sunday against the Marlins, failed to deliver on that promise. He was chased with none out in the fourth after being hit hard. He gave up four earned runs, and was weak enough that his immediate future isn't clear.

T - Trail Blazers. The Portland Trail Blazers are building one heck of a young core of players, but the one thing they don't yet have is a franchise point guard. They have been spurned in the pursuit of many this year, but they finally landed Andre Miller this week. Miller is far from the first choice, but he comes at a reasonable price, they didn't have to commit to him for long, and Miller and Steve Blake should be able to push each other to give the team decent point play.

U - Upgrade. You have to give Oakland credit for taking a risk with Matt Holliday this year, but it just didn't pay off. The A's cut their losses this week by sending the slugger to the Cardinals for some minor leaguers. St. Louis is in the midst of a playoff battle, and this move seriously upgrades their roster and their chances. Holliday paid immediate dividends for his new team - he had four hits in his first game for the Cards.

V - Vernon Forrest. The boxing world lost a multi-time champion on Saturday. Forrest confronted two guys who tried to steal his car. Forrest had a gun, but so did the others, and Forrest was shot. The latter part of Forrest's career was disrupted by injuries and inexplicable losses, but he'll always be remembered for his stunning upset of Shane Mosley, the best pound-for-pound fighter in the world at the time. Forrest proved it was no fluke by also winning the rematch.

W - Wolves redux. The New York Islanders are the Minnesota Timberwolves of the NHL. The Wolves turned heads by drafting every point guard available in the draft last month, while the Islanders are stockpiling starting goaltenders. They have Rick DiPietro, their franchise goalie, committed to a very long-term contract. Then they signed Dwayne Roloson, the starter for Edmonton the last several years, to presumably back DiPietro up. Now they have signed Martin Biron, Philly's No.1 last year, to a one-year deal. That's three No. 1s on the roster - yet another stupid move for a horrifically mismanaged franchise.

X - eXplosive. The Phillies just can't lose. They have won eight of 10 since the break, and 17 of their last 20 overall. The only problem they have is that Florida and Atlanta are both also playing well, so they haven't been able to open up more than a 6.5-game lead. One positive impact of the hot streak is that the team finally has a winning record at home. Up to this point, the Phillies were bizarrely unbalanced - as good as a team can be on the road, and pitiful when sleeping in their own beds.

Y - Yellow jersey. The Tour de France is over, and the favorite has delivered. Lance Armstrong's teammate Alberto Contador won his second Tour in three years. The race officially ended on Sunday, but Contador had all but wrapped it up days earlier. Contador isn't much of a teammate, and he's not always particularly tactically sharp, but there is clearly no one in the world right now that can climb like he can. This won't be his last win.

Z - Zone. Mark Calcavecchia was in the zone in the Canadian Open like no other golfer in PGA history has ever been. Calc set a PGA record by recording nine straight birdies in the oft rain-delayed Canadian Open this weekend. Calc exploited the perfect scoring conditions through holes 3-11, but couldn't maintain the momentum - he ended the day at seven under. Still, it's impressive for anyone, never mind a 49 year old well past his prime. The golfer's 15 year old son was acting as caddy for the tournament, so that surely added to the moment.