Bookmaker's Corner: Bettors & Books Love Bowl Season's Big Games
by Richard Gardner | Bodog Sportsbook Manager - 12/30/2009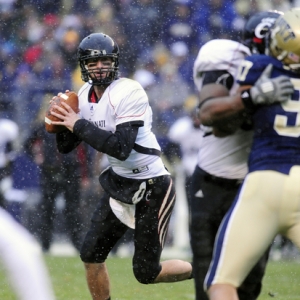 Will Florida Gators coach Urban Meyer's decision have an impact on Bodog Sportsbook's college football betting lines? And if so, how will bettors and the book react? What about the coaching woes of the Cincinnati Bearcats (or is this a non-issue)?
Those questions and others like them will be answered on New Year's Day. As it stands over at Bodog Sportsbook, bettors seem to believe Meyer will prove an inspiration as he leads the Gators in the Allstate Sugar Bowl. Bodog opened the line at Florida -10.5 and have since been forced to move it 13, with action continuing to come in on the Gators.
Instant $250 Free Bonus Bet from Bovada -
CLICK HERE
I've said this before and I'll say it again: Tim Tebow's last bowl game as a college athlete will likely provide motivation for his team as well.
In other college bowl betting news, underdogs dominated the early games as the book got off to a great start, but the favourites bounced back after Christmas with decisive wins by big schools like USC and Georgia.
It'll be interesting to see what happens to the Texas Tech-Michigan State line in the Alamo Bowl (Jan. 2) after Red Raiders coach Mike Leach was suspended indefinitely by the school for allegedly mistreating one of his players. We opened a few weeks ago with Texas Tech by 8. (The spread moved to 8.5 before Christmas but we brought it down to 8 as the news broke.)
As expected, the BCS National Championship Game is drawing most of the betting interest, with the Rose Bowl coming in as a close second. Fans love watching "The Granddaddy of Them All" as they nurse their hangovers and this year's matchup between Oregon and Ohio State is a compelling one. We've got the Ducks by 4 at the moment, but our line's been as low as 3.5 and as high as 4.5. We haven't posted a total yet, but when we do, expect it to be a bigger number than Ohio State bettors are used to. The past six Oregon games have featured at least 62 points while the Buckeyes haven't combined for 60 points with their opponent all season.
With Alabama (-4.5) and Texas playing for all the marbles, we've had to move the line from 5 to 4.5 and I could easily see us moving it to 4 as many other books have already done so (and we don't want to get offside with Longhorn money).
I will be posting weekly articles including betting previews, matchups and the inside scoop from a bookmakers point of view right here at Doc's Sports. Read my past articles - Click Here, and learn more about Bodog sportsbook - click here. If you're ready to set up an account and start playing I'd like to offer you a Sign up Bonus - Click Here. Enjoy the Bodog Experience.