MLB Betting: Time to Blindly Fade the Yankees
by Robert Ferringo - 04/21/2009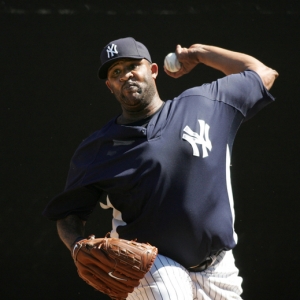 If you ask me, the New York Yankees have bigger problems than whether or not their new stadium is a launching pad. Like the Romans, the Mings, and the great Ford Motor Company, the Yankees are about to endure the fall of their dynasty.
The Yankees continue to be THE public team in Major League Baseball betting. And much like Notre Dame in college football, the Dallas Cowboys in pro football, or Duke in college basketball, I've found that it's easier to, for the most part, just stay away from betting on or against these teams. However, after tracking New York again this spring it's time to call a spade a spade. And it's time to start betting against the Yankees blind.
Now, I'm not here to fall in line with the bobbleheads and proclaim that the Yankees' season is over and that they're not going to do anything. This team always starts slow and they always finish strong. And the most likely scenario is that they will win between 85-90 games, which would probably be enough to win them a division title if they played in the A.L. Central or N.L. West. But baseball betting is all about value - and that's price versus performance. And right now the Yankees offer one of the worst values in the entire sport.
The Yankees are presently 7-6 on the season and reside comfortably in third place in the A.L. East. They are tied with Boston and just 2.5 games back of Toronto. But, as always, $100 bettors are already down -200 on the season backing them because of the inflated numbers that the Yanks are shackled with. This is in keeping in what they have produced over the last four years, however, as they have had back-to-back losing Aprils and they are just 54-55 in MLB's opening month over the last five years combined. That includes a dreadful 9-14 mark in 2007 and a poor 14-15 start last year.
Fortunately for the Yankees, the late start to the season means that their April woes will only last for another week and a half. But the fact that they are already a losing bet has to be troubling for a team that has had four straight non-profitable seasons while costing dollar bettors -$3500. This franchise hasn't turned a profit since 2004. In that year they earned backers a paltry $200 for the year - and that was with them winning 101 games!
By comparison, the Los Angeles Angels won 100 games last year and earned backers a cool $2,300.
I do believe that we're seeing the end of an era and the fall of a dynasty in the Bronx. And the Yankees new stadium is a bit like slapping a tuxedo on a corpse. Again, this team isn't going to fall off the map and finish 79-83. But they also aren't going to get a sniff of the 95 wins that Las Vegas set their season wins at nor the 99 wins that Baseball Prospectus projected for them with their PECOTA rankings.
As with any baseball discussion, you have to start with the Yankees pitching. They spent an amount greater than the GDP of several dozen nations this winter to bring in C.C. Sabathia and A.J. Burnett. However, these two are both incredibly overvalued. Sabathia isn't facing the Pirates and Astros every other day this year and over the past two seasons he has thrown more innings than any pitcher in the game. He is 1-1 with a 3.57 ERA right now, which is solid. But he hasn't looked near like the guy that was supposed to come in and win 20-plus games and a Cy Young. And while Burnett has looked great and has been the staff ace so far, he is still a guy who has won over 12 games in a season just once in his 10-year career - last year, when he threw the most pitches in the Majors.
After that, the Yankees are still suspect. Joba Chamberlain has great stuff but is still learning how to pitch. Chien-Ming Wang has been a disaster and is dealing with some serious issues. After that is Andy Pettitte, who has been very good. But Pettitte is another player that is on the downside of his career and turns 37 this season.
The Yankees pitching is still very strong. For the moment. And it will certainly come around. I mean, you would be nuts to say that you didn't want that rotation. But, again, you are looking at four pitchers - and Wang - that are going to routinely going to face moneylines hovering around -200.
While New York's rotation is top flight their bullpen is amateur hour. Jose Veras (8.53 ERA), Phil Coke (6.75) and Edwar Ramirez (8.44) are ranked No. 2, No. 3, and No. 6 in terms of appearances out of the bullpen this year. The Yankees 'pen is No. 27 in the league in ERA at 7.05, which is nearly double their No. 7 ranked 'pen last year. Keep in mind, last year's bullpen had Joba at the center of it. Also, the Yankees were just No. 22 in the league in bullpen ERA in 2007 (4.22) and No. 16 in 2006 (4.22) so this is an area that has been up-and-down for several seasons.
So the pitching is hot and cold. But the real problem I have is in the field. The Yankees have finished in the Top 10 in fielding percentage in each of the past two seasons and are ranked No. 6 this year. But that doesn't take into account Johnny Damon's feeble arm, Derek Jeter's poor range, and Jorge Posada's inability to throw out base runners. All three of those things contribute to more runs being scored but don't show up in the stats. In fact, besides Mark Teixeira at first base I don't see a plus-fielder among their regulars.
New York's lineup is going to score runs. There is no doubt about that. However, the bottom line is that this lineup is nowhere near the level that it was five years or so ago. One of the main reasons is that it's still full of the same guys from five or six years ago, and those guys - Jeter, Damon, Posada Hideki Matsui, etc. - are all on the back nine of their careers. They simply are not the same players that they were earlier in this decade when the Yankees were dominating people and I don't think that New York has done enough to build around the power pieces that is has - Teixeira and Alex Rodriquez - to restore the foundation of this club.
Further, the bottom line is that no one is afraid of this group of Yankees any more. Mystique and Aura are both knocked up and passed out in some ditch. Boston has a better organization and management at the moment. Tampa Bay has better young talent. Toronto and Baltimore are improving division rivals that wouldn't be scared of the Yanks anyway. And the parity throughout the rest of the American League means that there are less pushovers for the Yanks to roll over.
This is the end of the Yankee dynasty. And we may some day tell our grandkids about how incredible this team used to be when it was winning 100+ games like it was a birthright. But I think that this team will continue to be one of the worst bets in baseball because their value will not, and cannot, matchup the hype. So I'll be telling my grandkids what it was like to pee on the ashes of Rome and make a buck while doing it!
For more information on Ferringo's baseball picks, check out his Insider's Page here.