NBA Betting: Nuggets-Lakers Game 1 Props
by Matt Severance - 05/27/2009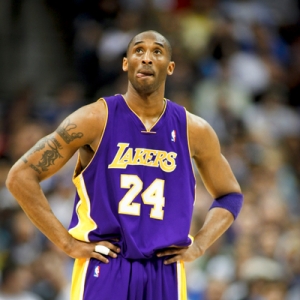 Let's not kid ourselves: With a game still to come in Denver, tonight's Game 5 at Staples Center could be the Lakers' season. So is there really any question that Kobe Bryant will take the game into his hands?
Once again, Kobe can upstage Cleveland's LeBron James, who had plenty of points in his Game 4 in Orlando on Wednesday night but also had several costly turnovers. And now it's looking like James and Co. might not make the Finals, which could make them Kobe's stage alone. Don't think he doesn't know that.
So let's look at two Bodog prop betting options for Bryant in Game 5 against the Nuggets.
--Total points: 32½
This seems like easy money, as Bryant is averaging 36.8 points per game in this series, including getting to the line a whopping 53 times, which includes at least 32 points in three of the past four games.
And did you see Kobe answering all those questions about Denver defensive pest Dahntay Jones in the postgame press conference of Game 4? Bryant wouldn't take all the media's bait about calling Jones a dirty player after he intentionally tripped Kobe ("I just fell on my face for no reason," he said. "I'm a klutz."), but you could see it in Bryant's pseudo-smile that he was steaming. He'll be motivated to scorch Jones tonight.
Lakers coach Phil Jackson had no problems calling Jones dirty, and the league slapped him with a Flagrant-1 foul after the fact. The refs will be watching Jones now, so that could mean even more trips to the line for Bryant. The Lakers have won only once this postseason without Bryant scoring at least 24 points.
--Total Bryant three-pointers: 1.5.
This also seems like an easy over, since Kobe has made two in each game of this series. And he is shooting better than 50 percent from behind the three-point line in the two games in Los Angeles.
Plus, Kobe admitted to a little fatigue in Game 3, and that means settling for more jump shots.
Meanwhile, there's another Bodog prop that I want to examine: Pau Gasol's total points. Bodog lists the number at 19½. This also seems like a wise over bet. The Spaniard was not happy about getting just four shots in the second half of Monday's 120-101 loss and expects to be more aggressive inside with the ball tonight.
"I wish we would take more advantage of our height and inside game because it's pretty effective," he said to reporters. "We should stay with what works and what's effective and not get away from it. It just doesn't make a lot of sense."
Gasol has been the only other Laker to show up in each game this series, averaging 17.8 points and 9.8 rebounds as well as shooting 62.5 percent from the field. Expect him to get more shots, because Lamar Odom and Trevor Ariza are both hampered by injuries. Odom, for example, has scored in double figures in just two of the past eight games. Ariza was basically a non-factor in Game 4 - he and Odom combined for eight points.
That means more points and shots for both Gasol and Kobe but also a ton of minutes, which could show up at the end of Game 5. So, yeah, take Denver and the six points too.