Doc's Friday Public Action Report
by Trevor Whenham - 11/20/2009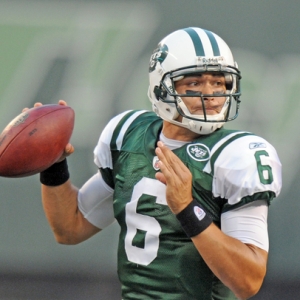 Last week's Public Action Report went about as well as it possibly can. Six games were interesting based on our criteria. Five of them covered, and the sixth, Virginia, was a push. Combined with the 4-1-1 ATS mark the week before that means the report has gone 9-1-2 ATS over the last two weeks. There is not a lot wrong with that. The report typically gets stronger as the season progresses, but this is taking it to an extreme. Hopefully that trend will continue this week, though these six games (three college and three NFL) aren't quite as strongly compelling as some of the games have been in recent weeks - there isn't as much strong movement through key numbers or shifting favorites as there has been.

I'll avoid the long description of the criteria this week (you can look at past reports if you need a more detailed recap), but here it is in a nutshell - we are looking for games where one team has drawn a significant majority of the action, yet the line is moving opposite to how you would expect it to because of the action. When line movement doesn't, on the surface, make sense then there is something interesting going on, and that means that the underdog is worth a close look.

Penn State (-3) at Michigan State (Saturday, Nov. 21, 3:30 pm) - Unlike most of the games, this one does involve a a key number. The line opened at 3.5, and Penn State has drawn 70 percent of the bets, yet the line dropped to the key number of three. Moves involving the number three are particularly significant because it is the most common margin of victory. That line movement means that the Spartans are worth a look here. Penn State should be motivated because a win here and an Iowa loss would likely send them to the BCS. Iowa plays first, though, so Penn State will likely know the outcome of their game before they start their own. If Iowa wins then Michigan State, a dangerous team in their own right, could have an edge. Even without that Michigan State will be eager to close out Senior Day with a big win.

Baylor (+5.5) at Texas A&M (Saturday, Nov. 21, 3:30 pm) - Both of these teams are having disappointing seasons. Baylor saw their high hopes crash back to earth when Robert Griffin was hurt, and Texas A&M hasn't been able to get much going despite very solid QB play from Jerrod Johnson. A&M has drawn about 70 percent of the bets, yet the line opened at 7.5 and has moved through the key number of seven to 5.5, and can be found as low as 4.5. That means that there has likely been some big bets placed on Baylor, and that makes them worth a look. The Bears were no match for Texas last week, but they looked very good against Missouri the week before. The Aggies have lost two in a row and were really terrible against Oklahoma last week. Neither team looks great, but Baylor has looked somewhat better and is worth a look here - at least according to the numbers.

Akron (+10) at Bowling Green (Saturday, Nov. 21, 5:30 pm) - Bowling Green, clearly the better team here, has drawn three-quarters of the bets, yet the line opened at 13 and has dropped by a full field goal to the key number of 10. That indicates that we should be looking at the Zips, because some big bettors are. Akron is struggling and has only won twice, but Bowling Green isn't consistent, and 13 points, or even 10, is a lot to bet that they will win by.

Seattle Seahawks (+10.5) at Minnesota Vikings (Sunday, Nov. 22, 1 pm) - Brett Favre and the Vikings have drawn three quarters of the bets - predictable for a public team in a situation like this - yet the line has fallen from 11 to 10.5. That means that books aren't afraid to have more action on the Vikings, and that's significant because they already know that the public is going to flock to Favre. That means that this is a fairly good indication that Seattle is worth a look. They aren't playing particularly well right now, but this is a big point spread, and smart money doesn't particularly like college-sized spreads in the NFL.

New York Jets (+10.5) at New England Patriots (Sunday, Nov. 22, 4:15 pm) - Pretty much everything I just wrote about the last game also applies here. New England, a very public team, has drawn almost 80 percent of the bets, yet the line has dropped from 11 to 10.5. The Jets aren't playing great, but again 11 is a big spread and big spreads make big bettors squirm. In this one there is an added factor as well - New England suffered a terrible humiliation at the end of their game against Indianapolis last week, and it's not certain how well they will bounce back from that.

Tennessee Titans (+4.5) at Houston Texans (Monday, Nov. 23, 8:35 pm) - The Titans have drawn almost 70 percent of the bets in this Monday night affair, yet the line opened at 3.5, and it can be found as high as five in some places. That's a sign that Texans are worth a look. The spread of bets isn't a big surprise even though the Titans are just 3-6 because Vince Young is playing reasonably well and the public loves a redemption story. What the public action misses out on, though, and what the smart money is seemingly feasting on, is that Houston is a pretty good team in their own right, and this is a pretty good matchup for them. Houston passes the ball well, and the Titans have a terrible passing defense.