Doc's Friday Public Action Report
by Trevor Whenham - 10/23/2009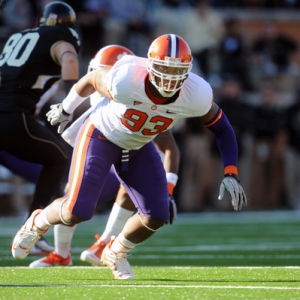 There are six games to consider this week in the Public Action Report - two in the NFL, and four in college football. As you may recall, the games that capture our attention here are ones that have line movement that doesn't make sense given the betting patterns.
Specifically, when more than 70 percent of bets have been made on one team yet the line for that team is dropping (being made more attractive), then we take note. That indicates either that a small number of serious bettors are betting large amounts of money on the team that the public doesn't like, or that for some reason the books have a good reason not to be afraid of one-sided action in a game. In either case, the team that isn't getting the public attention is worth a look.
That's not to suggest that these games should just be bet blindly - that often isn't profitable. What they are useful for, though, is to aid you in your decision making. This report could strengthen your opinion on a team if you are already leaning that way, or suggest you to reconsider if you are leaning towards a team that smart money is moving away from.

Ball State (-2.5) at Eastern Michigan (Saturday, Oct. 24, 1 pm) - This is an ugly battle between winless teams. About 70 percent of bets have been on Ball State, yet the line opened at four and blew right through the key number of three to 2.5. That's a very significant move as three is the most key number, so it indicates that there has been heavy action on Eastern Michigan from a small number of bettors. That makes them worth a look. You might want to bet this one, but you probably shouldn't watch this dog of a game.

Clemson (+4.5) at Miami (Saturday, Oct. 24, 3:30 pm) - Nearly 80 percent of bets have been on Miami as you would expect given their play and resulting popularity. Despite that, the line opened at the key number of seven and has dropped all the way to 4.5. This one is significant both because a key number is involved, and because the size of the move is fairly significant. Clemson looked dominant in their last game against Wake Forest, and Miami is coming off of two games against totally outclassed teams after starting with such a hard schedule, so it's possible that the Hurricanes could be in for a letdown against a team with the potential to take advantage of that. Clemson is worth a look.

Iowa (+1.5) at Michigan State (Saturday, Oct. 24, 7 pm) - This one is strange, and a clear indicator that the undefeated and highly-ranked Hawkeyes aren't getting a lot of respect from smart money. Nearly three quarters of all bets have been placed on Iowa, yet the game opened with them as 2.5 point favorites as has fallen four points to make them underdogs. It would be even more significant if a key number is involved, but a change in favoritism is a clear indicator that Michigan State is worth a look here. The Spartans have won three in a row to make up for a slow start and finally have their act together.

Arizona State (+6.5) at Stanford (Saturday, Oct. 24, 10:15 pm) - More than three quarters of bets have been on Stanford, yet the line has dropped from seven to 6.5. The movement isn't big, but it's reasonably significant because the line dropped off a key number. That points us in the direction of Arizona State. The teams are moving in opposite directions recently - the Sun Devils have won two in a row, while Stanford has dropped two straight.

New York Jets (-6) at Oakland Raiders (Sunday, Oct. 25, 4:05 pm) - About 70 percent of the bets on this game have been on the Jets as you would expect, yet the line has dropped from the key number of seven to 6.5. That indicates that we should be looking at the Raiders. Though trusting Oakland is always a scary proposition, there are some reasons to justify it - Mark Sanchez has struggled badly recently, and Oakland managed to shut down Philadelphia last week and confound QB Donovan McNabb in the process.

Atlanta Falcons (+4) at Dallas Cowboys (Sunday, Oct. 25, 4:15 pm) - The Falcons have drawn more than three quarters of the bets, yet the line has climbed from the key number of three to four. That's an aggressive move that would certainly draw more action to Atlanta. That means that we should be looking at the Cowboys. Dallas has been disappointing this year, but they have played both the Giants and the Broncos close in their losses, and have had a bye week to get ready for this one.