Doc's Friday Public Action Report
by Trevor Whenham - 10/9/2009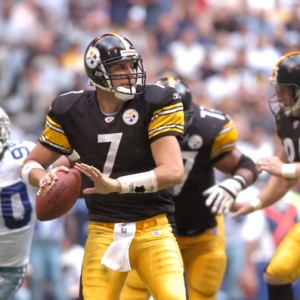 There is an amazing amount of movement to talk about on the Public Action Report this week. As a reminder, this is our weekly search for line movement that doesn't follow regular expectations. We look for games in which at least 70 percent of the bets placed on a game have been placed on one team. We are only able to know the number of bets on each side, not the amounts. That means that we have to guess what should happen. When things don't happen as they are supposed to - when a team draws a large majority of the bets but the odds go down instead of up - then we can draw some conclusions about what could have caused the movement.
There are a couple of possibilities that explain the counter-intuitive movement most often - one or more heavy bettors have bet on the opposite side as the public, or the books are willing to take unbalanced action on the game because of a strong feeling they have. Either way, the line movement is an indicator that we should take a closer look at the team the public doesn't like.
That doesn't mean that you should bet them blindly - that likely wouldn't be profitable. Where this report can be useful, though, is to help you to take a second look at games you are considering betting, and perhaps to avoid making a bet you otherwise thought you might make. A bet you don't make is infinitely better than one you lose.

There are an unprecedented 10 college football games that fit the criteria this week, as well as three pro games. Instead of looking at all of the college games (that would take forever to read and to write) I've picked out the five that have the most significant movement:

Purdue (+3) at Minnesota (Saturday, Oct. 10, 12 pm) - More than 70 percent of bets have been on the Gophers, yet the line has dropped from four to the key number of three. Any time a key number is involved, especially three, the movement is more significant. Purdue has a four-week losing streak going, but they haven't been losing by a wide margin, and they aren't as bad as the public seems to think they are. According to the line movement they are worth a real look here.

Georgia (+1.5) at Tennessee (Saturday, Oct. 10, 12:20 pm) - Nearly 90 percent of bets have been on the Bulldogs, yet the line has climbed from "pick 'em" to 1.5. I see this one as simply a case where the Bulldogs aren't as good as the public thinks they are, the Volunteers aren't as bad as the public thinks after the bizarre offseason that Lane Kiffin had, and this line more correctly indicates those public biases than it does the likely outcomes of this game. When the bets are so disproportionate and the line moves the other way than the team the public doesn't like - Tennessee in this case - is certainly worth a close look.

Alabama (-4.5) at Mississippi (Saturday, Oct. 10, 3:30 pm) - Based on their play so far this year Alabama is viewed by many as the best team in the country. That's what makes this line movement so interesting. Alabama has drawn nearly 80 percent of the bets, yet the line has dropped two full points from the opening 6.5. Given the success of Alabama in a high-profile way, and the struggles of Ole Miss and QB Jevan Snead, this line movement is particularly surprising, and therefore Mississippi is clearly worth a strong look.

Oregon (-3.5) at UCLA (Saturday, Oct. 10, 3:30 pm) - 70 percent of bets have been on the Ducks, yet the line has dropped by a full field goal after opening at 6.5. Oregon has won four in a row after an opening humiliation, and have garnered a lot of attention for it. UCLA has been tough at home, though, so this game isn't as clear-cut as the public thinks it is. Any time a line moves this much you have to take note.

Arizona (-3.5) at Washington (Saturday, Oct. 10, 10 pm) - The Huskies have drawn seven of every 10 bets, yet the line, which opened at 2.5, has moved right through the key number of three. The public is all over Washington because of their huge win over USC and the revitalization stories that have come with it, but they have lost two in a row since. Arizona has just one loss this year, and they are coming off a nice win at Oregon State. They are a legitimate team, and the line movement says that they are worth a look.

Washington Redskins (+3.5) at Carolina Panthers (Sunday, Oct. 11, 1 pm) - The Panthers have more than three quarters of the bets on their backs, yet the line has dropped from 4.5 to 3.5. That means that the Redskins are worth a look. The Redskins have been high-profile failures this year, and they are an easy target for the scorn of the public. The problem is this game, though, is that Carolina isn't great, either. Their offense is wildly inconsistent, and their defense won't be able to hassle Washington QB Jason Campbell. The line movement says that the Redskins are worth a look, and it's not hard to believe that the Redskins aren't getting enough respect. Lack of public respect usually means value.

Pittsburgh Steelers (-10.5) at Detroit Lions (Sunday, Oct. 11, 1 pm) - The Steelers have more than 80 percent of the bets, but the line has dropped a full point since opening. It has been a hobby of the public for the last few years to mock the Lions, and deservedly so. Recently, though, they have begun to show real progress. The Steelers also haven't looked particularly strong - their defense has lacked soul since Troy Polamalu has been injured, and the running game is a shadow of its former self. It's not hard to believe that the Lions could, at the very least, keep this one close. Some heavy hitters obviously think so or the line wouldn't have moved like it has. Detroit is worth a look.

New England Patriots (-3) at Denver Broncos (Sunday, Oct. 11, 4:15 pm) - Some big money bettors aren't buying into the Patriots yet - at least not at this price. The line opened at 3.5 and has dropped to the key number of three despite the fact that almost eight out of 10 bets have been on the Patriots. Denver has been playing strong defense, mistake free offense, and their coach, Josh McDaniel, knows the New England offense as well as anyone outside of Boston. New England hasn't looked dominant yet this year, and the loss of Fred Taylor on offense will hurt. Denver is worth a look.