Doc's Friday Public Action Report
by Trevor Whenham - 9/4/2009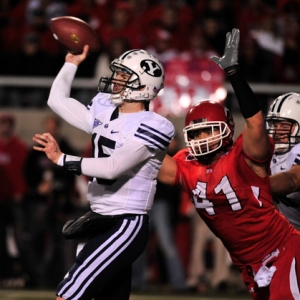 Welcome back to the beginning of the third season of the Public Action Report. Each week I basically am on the lookout for one thing with this report - strange line movement in college football and the NFL. When the action on one team is lopsided then you would generally expect the line for that team to move upwards. Sports books are usually interested in balancing their action as well as they can so that they can make profit with minimized risk. When a team is getting most of the action and yet the line goes down they are, for some reason, inviting more action on that team. I don't know about you, but that's an interesting situation to me.

There is a challenge in compiling this report. It's very easy to find out which team is getting a higher percentage of the bets placed on them - that information is readily available in real time. What we can't know, though, is how much money each team has had bet on them. That's where the speculation comes in because it means that there is more than one potential explanation for the unexpected line movement. It could be that the line is moving down when it should be going up because the books don't trust the team that the public likes so heavily and is willing to take a risk for a shot at big profit. Or it could be that some smart money - high dollar bettors with sound knowledge - has bet heavily on the team the public doesn't like. In that case you could have a situation where most of the bets are on one side, but more of the money is actually on the other side - hence the line movement.

There is no real way to know for sure which one of those situations is in play. Here's the thing, though - it doesn't really matter. Either case is interesting. I don't want to suggest that this is a tout report - bet these games and you will make a profit for sure. That's not the case. Why this report can be so useful, though, is it tells you that something is going on with a game, and that the game requires a second look. This report has more than paid for itself over the years for me by making me reconsider and move away from bets I otherwise liked. It indicated that there was another factor in play that I was not considering, and likely could not, so a play became a pass. It has moved me away from losers far more than winners.

Without further ado, let's look at the games that qualify for this first week of action. The criteria is simple, and I stick to it closely - I look for games in which at least 70 percent of the bets have been placed for one team, yet the odds for that team have fallen from where they opened. There are just three for this opening weekend of college football. There are obviously more once the NFL gets started and once more Division 1-A teams play opponents from their division, but this is a reasonable indicator of how rare these games are,

Tulsa (-13.5) at Tulane (Friday, Sept. 4, 8 p.m.) - The public overwhelmingly likes Tulsa here - 83 percent of bets have gone their way. Despite that, the line opened at two touchdowns, and has fallen a half point from there. Tulsa scores a lot of points and wins a lot of games, so there is no mystery as to why the public is in love with them. There are certainly reasons to be nervous about them, though. Offensive coordinator Gus Malzahn, the wizard who has made things tick in Tulsa, has moved on to Auburn. QB David Johnson, RB Tarion Adams, and receiver Brennan Marion were all the statistical leaders at their positions last year, and all of them are gone. New players adjusting to a new system could lead to some hiccups, so it's not at all surprising that the books are scaring away action on Tulsa.

Akron (+27) at Penn State (Saturday, Sept. 5, 12 p.m.) - Penn State has attracted 86 percent of all bets on this game, yet the line opened at 27.5 and has dropped to 27. Something there suggests that perhaps this line is a bit ambitious for Penn State. Akron has experience playing powerful Big Ten offenses early in the season, and they have performed respectably against them. Their defense isn't going to be great this year, but they are offensively quite good led by senior QB Chris Jacquemain. Akron won't go blow for blow with the Nittany Lions, but it's not unreasonable to think that they could stay close enough to cover this large early season spread. Thursday night's games certainly showed us that good offensive teams can show rust out of the gate.

Middle Tennessee State (+18.5) at Clemson (Saturday, Sept. 5, 6 p.m.) - Clemson has drawn more than 70 percent of the bets, yet the line has dropped a full point. It's not hard to imagine smart money going towards MTSU here. Clemson coach Dabo Swinney is in his first full year at the helm, and he has some headaches to deal with. He has to break a new quarterback into an offense that doesn't look exactly dominant, and he has a defense that hasn't been able to pressure anyone and doesn't look immediately improved. MTSU has the game to compete for the Sun Belt title this year - especially with the early setback by Troy Thursday night - and they have the potential for an explosive offense. The public often picks based on name recognition, and there is no doubt that they know Clemson better than MTSU. That doesn't necessarily mean that they have made the right pick, though.