This Week in Betting, A-Z
by Trevor Whenham - 2/9/2010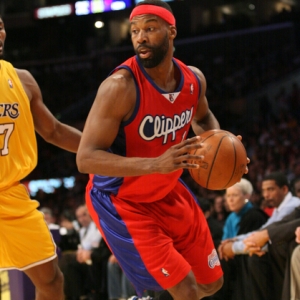 A - Affairs. Soccer has found a new way to entertain us this week - sordid sexcapades. First, it was revealed that the 1998 World Cup was the disaster it was for the Americans in large part because of the distraction caused when captain John Harkes was booted from the team two months before the tournament. His crime? He slept with teammate Eric Wynalda's wife. Wynalda himself brought up that story when discussing another scandal - England captain John Terry has been dropped from the squad for having an affair with the girlfriend of teammate Wayne Bridge.

B - Bulls. This is the first of two times the Hoyas will be featured this week, but this isn't the one they will be proud of. The surprising Bulls of South Florida beat Georgetown in Washington on Wednesday. They were down by nine at the half, but rallied for a convincing eight-point win. The victory came just three days after the Bulls had beaten Pitt. The hot streak had to end at some point, and it did on Sunday when the Bulls lost at Notre Dame.

C - Clippers. Apparently it is Mike Dunleavy's fault that the Clippers have been so bad for so long. The winningest coach in team history (that's not saying much) is no longer commanding the squad. Dunleavy will remain as GM, but Kim Hughes will be the interim coach. The official story is that Dunleavy decided to step down on his own for the sake of the team, but if you believe that then I have some official Indianapolis Colts Super Bowl champions merchandise to sell you.

D - Denver Nuggets. The Nuggets got a big win against the Lakers in L.A. on Friday night. More accurately, Chauncey Billups beat the Lakers on Friday night. Billups piled up a career-high 39 points, and much of that came from an other-worldly performance from beyond the arc - he shot 9-of-13 from three-point territory. Kobe Bryant's health was a big question going into this game, but he overcame the health issues he faced to score 33 points and add nine rebounds in the loss.

E - Erik Bedard. The Mariners have made a controversial move, but I love it. They have re-signed Bedard, the talented but oft-injured Canadian lefty, to a one-year deal that could be worth as much as $7.5 million with incentives. Bedard has missed a ridiculous amount of time with the Mariners, but he had a 2.82 ERA in 15 games last year, and he has obvious talent. He'll be able to settle into a less-intense role as the third starter, and this gives the M's perhaps the best top three in the league - Hernandez, Lee and Bedard.

F - Firebombed. Soccer makes its' second appearance in the list this week, and both are for very odd reasons. U.S. midfielder DeMarcus Beasley has been playing in Glasgow since 2007. Apparently, at least one Rangers' fan isn't happy with his play. His car was fire-bombed in front of his home this week. No one was hurt, but the BMW was destroyed - as you would expect any car to be if it was lit on fire.

G - Georgetown. The weather was so bad in D.C. on Saturday that the night's NBA contest was cancelled. That didn't hold back the Hoyas, though - they still managed to entertain the 10,000 people who braved two feet of snow to make the game. They also managed to pull off a nice upset by beating second-ranked Villanova and handing the Wildcats their first Big East loss. The key in the win was the one-two punch of Austin Freeman and Jason Clark - they combined for 49 points.

H - Hitchcock, Ken. The Columbus Blue Jackets had to do something to break themselves out of the sustained run of lousy play that is dogging them, so they made the most obvious and simplest move - they fired Head Coach Ken Hitchcock. Assistant coach Claude Noel takes over for the time being. Hitchcock took the team to the playoffs just last year, but they certainly weren't on pace to get back this year. Canadians will hope that Hitchcock's struggles aren't contagious - he's an assistant coach with the Olympic team.

I - Indianapolis. I hate to kick a guy when he is down, but we really do need to reassess Peyton Manning - especially compared to what people were saying about him before the big game started. Manning is a great quarterback, but he's just 9-9 in the postseason, and there is no question that the biggest responsibility for losing the Super Bowl rests on his shoulders after throwing a bad pass he's just too experienced to make. Truly great quarterbacks rise to the occasion in the biggest games. Manning has not consistently done that.

J - Jazz. Utah has forgotten how to lose. They have won their last eight games, and each win has been by at least seven points. The last time they were this dominant was back in 1998, and that was when they were winning consecutive conference titles on the backs of Malone and Stockton. The Jazz haven't just beaten up on weaklings over this stretch, either - they've beaten Portland twice, and have wins over Denver, Dallas, San Antonio and Phoenix.

K - Kovalchuk. The hottest commodity in the NHL has finally been traded after months of speculation. Atlanta wasn't going to be able to sign Ilya Kovalchuk to a new contract - he rejected a deal worth more than $100 million - so they got whatever value for him that they could. New Jersey landed him, and as is so often the case in these situations they paid far less than it was thought a team was going to have to. The investment is shown solid early returns for the Devils - Kovalchuk has two assists in two games.

L - Lucas. Michigan State suffered a costly double whammy on Tuesday. First, they got absolutely smoked by Wisconsin - they lost by 18 in a game that was over by the half. That would be bad enough, but on top of that they lost Kalin Lucas, their leading scorer, to an ankle injury. It turns out that the ankle is just sprained. It's not known how soon he'll be back, but the good news is that it won't keep him out of action for more than a game or two.

M - Musket Man. I put a bit of money on Musket Man in both the Kentucky Derby and the Preakness, and he rewarded me by finishing an impressive third in both races. He hadn't run since the second leg of the Triple Crown, though, so I was very glad to see him back in action this weekend. The way he ran we'll be seeing a lot more of him. He won the seven furlong Super Stakes at Tampa Bay Downs in dominating fashion on Saturday, settling off the pace before rallying five wide and exploding down the stretch.

N - National Signing Day. It's a strange, voyeuristic day - thousands of grown men obsessively following the movements of 17- and 18-year-old boys. It's a great day to be a college football fan, though - as long as your team has a good day. Mine certainly did - Michigan signed every recruit that had verbally committed, and scored a major coup by stealing safety Demar Dorsey from Florida and Florida State. Despite the bizarre coaching situation Florida still managed to assemble the top class on the day, with Texas a close second, and Auburn putting together a shockingly solid class.

O - Ovechkin. I'm pretty sure that the Washington Capitals are incapable of losing. Alex Ovechkin, the league's best player, has led his team to 14 consecutive wins - the third most in league history. The latest win was one of the most entertaining and impressive - Washington fell behind 4-2 to Sidney Crosby and the Penguins, but Ovechkin scored three goals and assisted on the overtime winner to pull out a thriller.

P - Portland. This story actually happened last week, but it didn't make the list last week, it's still getting talked about, and it's too good to miss. Last Saturday, the Trail Blazers called a time out in Dallas. They were planning what to do when play started again. They had two extra minds to help them figure out a plan - two very drunk women with seats near the court walked right into the huddle. The generous Dallas security staff was obviously embarrassed, but they still let the women return to their seats.

Q - Quality Road. Last fall it looked like Quality Road's career could be over after he was scratched from the Breeders' Cup Classic when he wouldn't load into the gate. Thankfully, it seems like he'll be just fine. Better than ever, in fact. Quality Road not only won the Donn Handicap, a race that has turned into a key Dubai World Cup prep, but he set a track record at the same time - breaking his own Gulfstream track record that he set in last year's Florida Derby.

R - Rice, Jerry. He's the best receiver in league history and one of the best dancers as well. He's now also a hall-of-famer. Rice and Emmitt Smith, also a pretty fine dancer, were the two slam dunks atop a surprisingly deep seven-man hall class. Also joining the two legends were John Randle, Russ Grimm, Dick Lebeau, Rickey Jackson and Floyd Little. The most glaring omission from the list was tight end Shannon Sharpe. When you win 13 straight playoff games and set every tight end record imaginable you deserve to be in Canton.

S - Saints. Wow. New Orleans didn't get a lot of credit from the experts coming into the Super Bowl, but they showed they were for real. They are getting the most credit for their bold play calling and the incredible accuracy of Drew Brees, but I was most impressed by how well they adjusted and shut down the Colts. In the first quarter the Colts could do anything they wanted to, but the deeper we got into the game, the less the Colts were able to perform.

T - Thirteen. Lane Kiffin never fails to find new ways to look ridiculous. His latest - he has recruited a 13-year-old quarterback. Despite the fact that he has yet to play against anyone who has reached puberty, David Sills of Delaware is the first commit to the class of 2015. Sills has a personal quarterback coach with an impressive background - has has also coached USC pivots Matt Barkley and Matt Leinart. Kiffin is officially a moron.

U - UNLV. The Running Rebels aren't as consistent as they would probably like to be, but they sure have a knack for getting up for big games. On Saturday they hosted BYU, their conference rival that was ranked 12th in the country coming into the game, and they emerged with a huge 14-point win. The win moves UNLV into a tie with BYU and New Mexico for the Mountain West lead, and vaults them into the polls in the 23rd spot. All three of those teams are now in the polls, so the Mountain West is making their mark in basketball just like they did in football.

V - Verlander, Justin. Detroit's ace won't be going anywhere soon. Verlander has signed a five-year, $80 million extension to stay with the Tigers. The move is a no-brainer for the team, and it will give AL Central hitters nightmares for years to come. One team that won't be happy about this signing is the Giants. Tim Lincecum is in arbitration this year, and this deal sets a precedent that will make it impossible for San Francisco to get a bargain.

W - Wedge. I don't think that there has ever been as much contention about a stupid wedge as there has been over the last couple of weeks. Phil Mickelson is the biggest name among five players that use a Ping Eye2 wedge that has been grandfathered in despite rules that ban the grooves on wedge. Scott McCarron called Mickelson a cheater for using the club, Lefty threatened to sue for libel, and then he relented and gave up the wedge. Wow, does the PGA ever need Tiger back so that we have something worth talking about again.

X - Xavier. The mascots won their first game of the week when they easily beat UMass on the road. It's the week's second game that caused real problems, though. Xavier traveled to Dayton on Saturday and had a truly disastrous outing, losing by 25. Xavier remains in second in the conference, but this is a blow to their confidence, and potentially bad as a tiebreaker down the stretch. Luckily, they have a full week to prepare for an important game at Florida.

Y - Yikes. As a general rule, a team that starts out their season 17-0 shouldn't find themselves at 19-4 three weeks later. That's just what has happened to Texas, though. They have fallen from the No. 1 spot, and fallen hard. The latest setback, a Saturday loss at Oklahoma, has dropped them to 14th in the rankings, and even that ranking seems generous. This is not a good way for them to prepare for a huge Monday night game against Kansas.

Z - Zzzzzz. The Who?!?!?!?! Seriously? Who thought that that was a good idea? The Super Bowl halftime show certainly isn't always known for sheer brilliance, but they reached a new low with that sad performance. The Who were great once, but now Roger Daltrey and Pete Townshend are just pathetic shadows of their former selves, and they put on just the show you would expect given that. The big game had lots of highlights, but that snooze-fest certainly wasn't one.