This Week in Betting, A-Z
by Trevor Whenham - 1/18/2010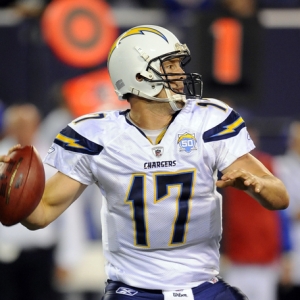 A - Atlanta. The Hawks have had more than their share of great wins this year - including a big one at Boston on Monday - but none has been as dramatic as the one over Phoenix on Friday night. Atlanta was down by four with 10 seconds left but somehow managed to get two more possessions after that, and they sealed it at the buzzer as Jamal Crawford sunk an impossibly long three pointer. Phoenix is now just 10-14 after starting the season 14-3, and on Saturday got humiliated at Charlotte.

B - Brett Favre. The old guy might be annoying in many ways, but he sure can rise to the occasion still. Favre was very efficient and his defense was smothering as the Vikings massacred the Cowboys to move on to the NFC Championship Game. After looking so good for the last few weeks, Tony Romo was back to being the playoff underperformer that we have grown used to. He threw an interception, lost two fumbles, and just couldn't get anything going for his team.

C - Coach of the year. The NFL has made Marvin Lewis the least deserving Coach of the Year in history. I don't want to belittle the tragedy that Lewis had to coach his team through. The fact is, though, that the Bengals were an underachieving road team that crumbled down the stretch to throw away a promising season. Lewis shouldn't get credit for coaching this squad to 10-6 this year. He should be scorned for wasting all the talent he has had up to this year. There were several more deserving coaches.

D - Dumb. Gilbert Arenas' dramatic fall from grace has a new chapter this week. The gun-toting moron is now a gun-toting moron criminal. On Friday Arenas pleaded guilty to carrying a pistol without a license - a felony. He will be sentenced on March 26, and jail time is reportedly likely. It's also very likely that Arenas has played his last game with the Wizards. Proving that it's easy to forgive talent, speculation is already running rampant about where he could wind up.

E - Endless streak. UConn's women's basketball team seemingly has forgotten how to lose. On Saturday they earned their 56th consecutive win, and they did it in remarkable style. This was supposed to be a huge test for them - the top-ranked Huskies were hosting third-ranked Notre Dame. Turns out it was no challenge at all - the Huskies opened a 23-point lead by the half, and extended it to 24 at the final buzzer.

F - FedExForum. The surprising Grizzlies beat the Clippers at home on Tuesday, and they got an extra break in the third quarter during the game. A broken line in the fire sprinkler system caused an alarm that forced fans, officials, and players out of the building for 20 minutes. Despite losing, Baron Davis obviously didn't mind the break - he recorded the first triple-double for the Clippers since Elton Brand had one on Jan. 26, 2003. Given that, it's not that surprising that the Clippers always suck.

G - Gaines Adams. The Bears had a season to forget, and on Sunday it got worse. Defensive end Gaines Adams died after being taken to an emergency room in Greenwood, South Carolina. A preliminary autopsy indicated that he died of cardiac arrest and that he had an enlarged heart. There was no pre-existing medical condition that anyone was aware of, and drug use is not suspected to be a factor.

H - Holtz, Skip. After being rumored for seemingly every job that has opened over the last couple of years, Lou's son has finally found a way to move up to a BCS conference coaching gig. Holtz has left East Carolina to become just the second head coach that South Florida has had. The Bulls have climbed into the national awareness over the last few years, but if Holtz wants to go even further he'll have to bring some discipline to a shockingly sloppy program.

I - Indianapolis. The Colts beat the Ravens by 17 in a game that proves that even though it's the playoffs it isn't always exciting. Peyton Manning and the Indy offense were far from their best, but they didn't have to be because their defense was so good. Baltimore turned the ball over four times, and frankly just didn't get the job done. There is still much more football to play, but this already goes a long way towards justifying the decision by coach Caldwell to bench his starters over the last two weeks of the season.

J - Joke. The battle of L.A. isn't a battle. It's a joke. It's not even fair to call it a battle, really. Yet again, the Lakers not only beat the Clippers this week - they humiliated them. The Lakers won the game, technically a home game for them, by 40 - even though they were only up by three at the half. It was the biggest margin of victory for the Lakers since the Clippers left San Diego. The Clippers have now won just once in the last 11 times the teams have met.

K - Kiffin, Lane. Rest assured, all the morons of the world - you can accomplish anything you want. Kiffin is proof of the theory that you don't need to have any competence or accomplishments to keep climbing the job ladder. A year after stunning many by getting a job he probably didn't deserve at Tennessee, he stunned even more by ditching that job for an even better one at USC. I suppose that there are some people out there who actually think that the hiring is a good idea - like the other teams in the Pac-10.

L - Longhorns. Texas still remains undefeated and atop the rankings, but it was close this week. They needed overtime to get past a feisty Texas A&M squad, and they needed a key block on a late three pointer to secure the win. It was a good lesson in Texas' first week atop the polls of just how hard being the top ranked team is. It won't get any easier in the coming week with games against Kansas State and UConn.

M - McGwire, Mark. Big Mac became my favorite player early in his Bash Brothers years, and he stayed that way throughout his career. I know logically that something was fishy about the years he and Sosa had, but I blissfully convinced myself that he hadn't done anything wrong. The news this week that he admitted to steroid use throughout his career, then, obviously wasn't my favorite thing to hear - even if at some level I knew it all along.

N - New Orleans. There were real concerns that the Saints wouldn't be able to get their game going again after playing so badly the last three weeks of the season. No need to worry, as it turns out. The Saints were brilliant on both sides of the ball, and the Cardinals couldn't do anything, as New Orleans cruised to a laughably easy win. Reggie Bush played perhaps his best game as a pro as he scored twice to lead his team to a home game against the Vikings next week.

O - Orange. The Big East always provides lots of tough, exciting action in league play. Like this weekend, for example, when No. 5 Syracuse traveled to West Virginia to play the ninth-ranked Mountaineers. The Orange came out on top by one after blowing a late 10-point lead. Syracuse shot 57.8 percent from the field, and they needed to be that efficient to overcome a 20-to-11 turnover deficit.

P - Purdue. The Boilermakers came into this season with such promise - Final Four potential - and for the first half of the season they lived up to it. Things have been very rough recently, though. After winning 14 straight, Purdue has now lost three in a row. The losses are especially costly because they have all been in conference play - at Wisconsin and Northwestern and against Ohio State. The win by Northwestern is huge for a team which is in pursuit of their first ever NCAA bid.

Q - Quality win. Halle-freaking-lujah! My beloved Michigan Wolverines haven't had a great year on the hardwood so far, but they finally got a quality win, and a nice one at that, on Sunday when they dispatched UConn at home. I'm going to ignore the fact that UConn is struggling, and that this win might not help Michigan since they have already lost to five good non-conference squads, or the fact that this is the first of four straight very tough games for Michigan. The only thing I care about right now is that the Wolverines finally looked like the team I thought they could be this year.

R - Rookie of the year. The good news is that Blake Griffin, the former Oklahoma star, is still in the running to win the Rookie of the Year Award. The bad news, for Clippers fans at least, is that it will have to wait until next year. Griffin's knee wasn't healing properly, so he has opted for season-ending surgery. My personal theory is that this setback is karma's wrath for Griffin's ridiculous dunks and frenzied celebrations in the tournament last year.

S - San Diego. The Chargers have two options as I see it - either petition the NFL to award the Super Bowl based on the results of the last 10 games of the regular season, or fire Norv Turner. Turner is dominant late in the regular season, but that doesn't matter when you are lousy at the start and end of the season. Yet again the Turner-led Chargers have thrown away a season full of potential with a disappointing playoff run. The Jets do deserve some credit, though - they were defensively impressive, and Shonn Greene is unquestionably the real deal.

T - Tim Lincecum. Lincecum, perhaps the biggest bargain in the history of baseball, was among the biggest names of the 128 players who filed for salary arbitration this week. Lincecum has won two Cy Young awards pitching for th Giants, and in exchange San Francisco has only had to pay him $650,000 this year, and $405,000 the year before. Needless to say, he's in line for a massive payday this year - somewhere in the range of $10 million a year seems likely.

U - Unlikely. The Jazz got a big home win over the Cavs on Thursday night, and it was an unlikely hero who hit a three pointer at the buzzer to seal the one point win. Sundiata Gaines, a rookie on a 10-day contract playing in just his fifth career NBA game, hit the basket - his first three in the NBA. Gaines, a guard out of Georgia, was signed when Deron Williams injured his wrist. The way he is playing he might stick around for a while - he had nine points, including the three, in the fourth quarter.

V - Volunteers. From my perspective the Tennessee Volunteers had a brilliant week. They got rid of a hopeless, moronic coach before he had had a chance to ruin the program, and in his place they got one of the promising young coaches in the country. Derek Dooley takes over after serving as head coach and AD at Louisiana Tech. Dooley is taking a big step up in class, but he's spent a lot of time around greatness - his father Vince was a legendary coach at Georgia, his uncle Bill was head coach at North Carolina and Virginia Tech, and he spent time on Nick Saban's staff at LSU and Miami.

W - Woodson, Charles. Here's a newsflash - Woodson is a really, really good player. The former Michigan star and 1997 Heisman winner became the first cornerback since Deion Sanders in 1994 to win the Defensive Player of the Year Award when he took 28 of 50 votes. In the first year in a 3-4 system under new defensive coordinator Dom Capers Woodson was asked to play a wide variety of roles, and he excelled in all of them to put together the best year of his solid pro career.

X - Xavier. It was a very nice week for the mascots of our column. They played two conference games, and they won both to remain undefeated in four conference contests. Both games were at home, but it still would have been easy for them to falter if they weren't focused because both Charlotte and Dayton have some game. They need to continue their solid play - starting with a huge game at ranked Temple - because they likely didn't do enough in non-conference play to earn an at-large bid.

Y - Yellow Jackets. Georgia Tech got a huge win at North Carolina - their first in Chapel Hill since 1996 - and they did it in one of the craziest ways we have seen in a while. Georgia Tech blew a 20-point lead, and then traded the lead back and forth seven times in the last four and a half minutes before securing the lead for good in the closing seconds. Sophomore Iman Shumpert led the way for the Jackets with 30 points - eight points better than his previous career high. Will Graves had 22 in the second half to key the Tar Heels' comeback.

Z - Zenyatta. As a horse racing fan I have gotten used to horses retiring in the prime of their career because there is far more money in breeding than in racing. It came as a very pleasant surprise, then, when it was announced that Zenyatta, the mare that won the Breeders' Cup Classic in absolutely brilliant fashion, would return to racing again this year. Her retirement was all but a sure thing, so the prospect of her perhaps finally facing Rachel Alexandra is a real treat. There are no specific plans for her yet, though it is likely that she will leave California - perhaps even to travel as far as Dubai for the World Cup.