NBA Free Picks: ESPN Friday Night NBA Doubleheader
by Nicholas Tolomeo - 2/26/2010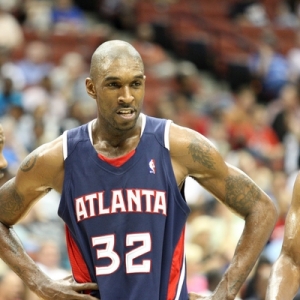 A pair of inter-conference games is on tap Friday night with the Western Conference's Dallas Mavericks traveling to face the Atlanta Hawks in a matchup of two playoff teams and then Orlando Magic visiting a New Orleans team that is trying to start a late season surge to get into the postseason.
Dallas Mavericks (37-21) at Atlanta Hawks (36-20), 7 p.m. ET ESPN
Atlanta –3.5
Total 195
How They Enter
The Mavericks have been arguably the hottest team in the NBA since the All-Star Break. They have won five consecutive games, including some of the most impressive wins of the season, against Phoenix, the Lakers and at Orlando. They are putting plenty of distance between themselves and the Spurs while looking like they are locked into a first-round home playoff series.
Atlanta is another team who seemingly has a first-round home playoff series locked up but unlike Dallas, Atlanta has struggled lately. They are 4-8 ATS over the course of their last 12 games and a hardly overwhelming 7-5 SU. The Hawks look to be in a battle for the NBA Southeast with Orlando for the division title. Heading into Friday night's game Atlanta is two games behind the Magic, the closest race in the conference.
Scouting Reports
The Mavericks are as balanced as they have ever been. They rank in the top half of the league in both offense and defense. They are the best free-throw shooting team in the league and they have four big guys, Dirk Nowitzki, Caron Butler, Shawn Marion and Brendan Haywood, who all score in double figures and, of course, point guard Jason Kidd.
The Hawks stood pat at the trade deadline, keeping together their young nucleus of players. Guard Joe Johnson is the straw that stirs the drink and Atlanta has the luxury of a deep bench with players like Maurice Evans, Jamal Crawford and Zaza Pachulia available. The Hawks' biggest weakness is their inability to consistently rebound.

Trends that Matter
Atlanta is 18-10 ATS at home
Dallas is 17-13 ATS on the road (compared to 7-21 ATS in Dallas)
Dallas is 1-5 ATS in the last six meetings against Atlanta
Atlanta is 4-1 ATS versus the NBA Southwest
Dallas is 3-12 ATS the last 15 times they were playing on one-day rest
Dallas is 1-4 ATS in their last five games as a road underdog
The Pick
Dallas is red hot right now and playing away from home is actually a better scenario for them. However, they have struggled on one day's rest as well as games in Atlanta the past few seasons. The Hawks have repeatedly answered the bell at home against the West's finest. Atlanta owns home wins over Denver, New Orleans, Portland, Houston, Phoenix and Utah and not many of those games were close. The pick here is Atlanta giving the points.
Orlando Magic (39-19) at New Orleans Hornets (30-28), 9:30 p.m. ESPN
The Line
Orlando –4.5
Total 200.5
How They Enter
Just when they could least afford to stumble, the New Orleans Hornets did just that. Slowly slipping further and further away from the No. 8 seed in the Western Conference, New Orleans is stuck in a 4-7 SU rut although they have enjoyed success against the line, posting a 6-2 ATS record.
Orlando looks like a solid No. 2 seed behind the Cleveland Cavaliers. It has won three of four coming out of the All-Star Break which is part of a bigger 13-4 SU, 10-7 ATS run the Magic have been on since mid-January.
Scouting Reports
Easily the most overlooked aspect of the Orlando game is outside shooting. It works for them and rarely works against them and this is true even after losing sharpshooter Hedo Turkoglu. The Magic shoot 36 percent from three-point range (sixth best in the NBA) but in terms of field goal defense, the Magic is second best in the league. And then you have the more obvious parts of the Orlando game like Dwight Howard (18.7 points per game, 13.5 rebounds per game and 2.83 blocks per game).
New Orleans can relate to the Orlando offense, they shoot 36 percent from three-point range too, but defensively they have no answer for Howard or Orlando as a team. New Orleans allows 101.3 points per game and ranks in the bottom ten in the NBA in all relevant defensive categories. Chris Paul is still out but amazingly New Orleans has gone 7-5 ATS without him and 5-7 SU.

Trends that Matter
Orlando is 4-1 ATS in their last five games as a road favorite
Orlando is 5-1 ATS in their last six games on one day's rest
New Orleans is 6-0 ATS vs. the NBA Southeast
New Orleans is 5-0 ATS in their last five games on one-day rest.
The Pick
The Hornets have struggled this season against teams with a legitimate big man. Last time these teams met Dwight Howard went off for 25 points and 12 rebounds. But they beat them inside and out, that same game Vince Carter dropped 48 and New Orleans was outrebounded by nine. The pick is Orlando minus the points.