Bookmaker's Corner: NBA Playoffs & NBA Futures
by Richard Gardner | Bodog Sportsbook Manager - 3/9/2010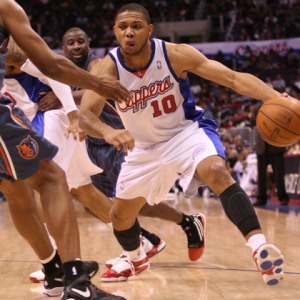 Allen Iverson isn't the only one going through tough times; the Los Angeles Lakers have now lost three in a row for the first time since January of 2008 and a fourth could prove to be unfathomable for bettors. The Lakers draw the most basketball betting action at Bodog and although a few losses will not force many fans to bail on Kobe Bryant, it may open a few eyes to some of the other NBA teams making a run for the playoffs.
Instant $250 Free Bonus Bet from Bovada -
CLICK HERE
The most obvious reason why the Lakers generate so much handle is because, well, they're the Lakers. They're the defending NBA champions, they enjoy a later-game-start-than-most because of their Pacific time zone, they play in a huge city, they've got an army of dedicated fans, and, oh yeah, they've got Kobe Bryant.
But another thing that contributes to their games being so popular with bettors is their location on the West Coast. A Lakers game played at the Staples Center can generate four times as much action as an average NBA game. And you might be surprised to learn that a lot of that action comes from the East Coast.
Remember that bettors in, say, New York can come home from work, eat dinner, spend time with their families, do any number of things around the house and still have time to research and throw down a wager on a Lakers game.
On the other hand, when bettors in Los Angeles get home from work, the Knicks game has likely already tipped off. Frankly, even if the Knicks weren't terrible, they'd still to be in tough to generate more action than an average Lakers team.
That's why we also see a lot of wagers on the Trailblazers, Warriors, Kings, and, yes, even the Clippers.
That's not to say a team like the Cleveland Cavaliers doesn't generate a good deal of action. When LeBron James is involved, bettors find a way to bet.
Cleveland also has an inordinate number of nationally-televised games, which helps action significantly. Of the Cavs' remaining schedule, five of their contests are on one of ABC, TNT or ESPN. For the Clippers, that number is zero. (Thank god.)
A quick NBA futures note: The Dallas Mavericks' odds to win it all are down to 14/1 after rattling off 11 straight wins before Monday's game at Minnesota.
Even Jason Terry's absence – the Mavs' second-leading scorer is out a week or two after undergoing facial surgery on Friday afternoon – hasn't slowed them down, with rookie Roddy Beaubois stepping up big time.
But can the Mavericks go all the way? A lot of our bettors seem to think they can. We've booked more Dallas futures bets in the past two weeks than at any other time during the season.
Meanwhile, bettors are less convinced about the NBA's second-hottest team: the Milwaukee Bucks, whose odds to win the championship are a whopping 175/1, the highest we're currently offering at Bodog. Why's that, you ask? Despite their current three-game win streak and darn decent record, they've only ever won one NBA championship title. And oh yes, no Kobe Bryant.
I will be posting weekly articles including betting previews, matchups and the inside scoop from a bookmakers point of view right here at Doc's Sports. Read my past articles - Click Here, and learn more about Bodog sportsbook - click here. If you're ready to set up an account and start playing I'd like to offer you a Sign up Bonus - Click Here. Enjoy the Bodog Experience.