NFL Picks: Cowboys vs. Packers Betting Odds and Sunday Predictions
by Trevor Whenham - 11/7/2010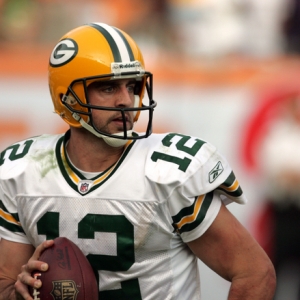 This is one of the hardest previews I have ever written. I normally don't refer to a thesaurus when I write, but I might have to now - I can only think of so many ways to say that the Cowboys suck, and I don't want to bore you with repetitiveness. However I say it, though, the clear fact is that this is a really lousy team, and that they really don't have any excuse for being as bad as they are.
Sure, they aren't as talented as we were led to believe they were, and they lost their starting quarterback, but they still have more talent than most teams, and they have a backup in Jon Kitna who has done a thing or two in his career. I understand that maybe this team shouldn't be running away with the NFC East like Jerry Jones seemed to think they would be, but they certainly shouldn't be fighting Carolina and Buffalo for the top pick in the NFL Draft.
It's pretty bleak. Unless you are Roy Williams, that is - the receiver said this week that the team will win nine in a row and make the Super Bowl. While I'll keep an eye on Williams' prediction, I'm far more interested in watching Wade Phillips. If there has ever been a lamer duck in the league I don't know who it is. I don't understand why the team is keeping him around when he clearly can't lead this team and he obviously won't be around next year.
If this game had been last week then I would have had some concerns about the Packers and their inconsistent and often underwhelming play. They answered a lot of those questions - at least defensively - with their stunning tour de force against the Jets. The fact that they only scored three field goals is a concern, but their offense has shown it can work well, and they are up against a much weaker defense this week than they were last week. That win came on the road, too, so a return home will be another boost for them.
Cowboys vs. Packers Betting Odds and Line Movement
The Packers are favored by 7.5 points, and it's no surprise that the public is all over them - more than 70 percent of bets have been placed on them. What's surprising given that, though, is the line movement. The game opened at 9.5 and has fallen against the unbalanced action. That's a pretty good indicator that smart money is on the Cowboys. The total opened at 44.5, and it can be found at 45 or 45.5 now. That's not a very significant movement, and that number is a heck of a lot lower than it would be if these teams were both playing up to their preseason expectations.
Cowboys vs. Packers Betting Trends
The Cowboys bounce back from embarrassment well - perhaps because they are used to doing it. They are 4-1 ATS the last five times they have played following a double-digit home loss.
Dallas is 3-7 ATS in their last 10 as a favorite, and 0-5 ATS in their last five against the NFC. They have failed to cover in their last four games.
A lot of trends work in favor of the Packers. They are 7-2-1 ATS in their last 10 games following an ATS win, 5-2-1 ATS in the last eight home games, 6-1-1 ATS in their last eight against teams with a losing record - I could go on. There are a couple of problem trends, though - they are 1-4 ATS in their last five as favorites, and 1-4 ATS in their last five on grass.
Dallas has gone 'over' in their last four games. Green Bay has gone 'under' in six of their last eight.
Cowboys vs. Packers NFL Picks and Sunday Predictions
This is going to seem counter-intuitive - I spent all this time kicking on the Cowboys and building up the Packers, and now I am going to pick Dallas. I'm not suggesting that they are going to win the game. I just think that this is way too many points to give the Cowboys - you can get it as high as nine as I write this.
Jon Kitna piled up the yards last week, and will be able to be productive if he can cut down on the turnovers - something that another week of first team preparation will help with.
I'd feel better about Green Bay if their defense hadn't been so terrible last week. They will be better against Dallas, but I am not confident that they can run away with this one. Just twice this year has Green Bay been able to win by more than 7.5 points - once last week, and once early in the season over Buffalo. Beyond that they have been winning close games, and losing games they should have won.
The 'over' is drawing the bulk of the attention. I lean towards the 'under,' though - I don't trust either offense enough to be wildly optimistic.