Ranking the Super Bowl Winning Coaches
by Robert Ferringo - 1/28/2010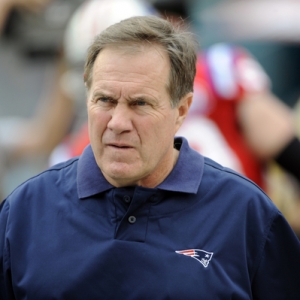 One of the most exclusive lists in sports is about to have another member.
There are only 26 coaches that have ever won a Super Bowl and this year rookie coach Jim Caldwell and relative neophyte Sean Payton are fighting to be No. 27.
Chuck Noll is at the head of the class in terms of Super Bowl coaches with the most wins. He was a perfect 4-0 in The Big Game. Bill Walsh, Bill Belichick and Joe Gibbs are right behind him with three wins and then eight other coaches are a pair of rings.
YouWager.eu is the Top sportsbook of choice when it comes to customer service and fast payouts. Make your first deposit and receive an additional 100% welcome bonus worth up to $1000 courtesy of YouWager.eu online sportsbook! Use PROMO CODE DOCSPORTS
Don Shula is among those coaches with a pair of Super Bowl rings, but it took him a record six Super Bowl appearances to get them. But hey, he's got the rings. The same can't be said for Bud Grant, Marv Lev and Dan Reeves, each of whom managed to lose all four of their appearances as Super Bowl coaches.
There are 18 other Super Bowl coaches that lost their only attempt to win a championship compared to 10 coaches that won in their lone attempt.
Below is one man's ranking of the All-Time Super Bowl coaches, using only the coaches that actually have Super Bowl rings. My rankings are not simply based on how these guys performed in the Super Bowl but also how their total careers shaped up as headmen:
1. Vince Lombardi (2-0) – Tough to argue with Lombardi at the top spot when the Super Bowl trophy bears his name. He was 9-1 in the postseason in his career and he also managed three NFL championships prior to being the Super Bowl coach in the first two Big Games.
2. Tom Landry (2-3) – The Man In The Stetson Fedora is easily on the Rushmore of NFL coaches. He was a head coach for 29 straight years and managed an unbelievable 20 consecutive winning seasons with Dallas. He is also credited as inventing the 4-3 defense.
3. Don Shula (2-4) – The man punched the clock for 33 years and managed 328 wins during the regular season. He was a Super Bowl coach six times with both Miami and Baltimore.
4. Bill Walsh (3-0) – His coaching career was relatively short (10 years) but as the inventor of the West Coast offense and as the patriarch of the "Walsh Tree" of NFL coaches his impact is still being felt over 20 years after his retirement.
5. Bill Belichick (3-1) – A failure in his first stop in Cleveland, Belichick is the unquestioned top coach in the NFL during arguably the most complicated – schematically – time in NFL history. He is an incredible 15-5 in his playoff career and is still working toward getting a fourth ring.
6. Chuck Noll (4-0) – One of the winningest coaches in NFL history, Noll won four Super Bowls in six years with the Pittsburgh Steelers and established the NFL's second dynasty (after Green Bay in the 60's). He coached in four decades and posted a stellar 16-8 postseason record.
7. Joe Gibbs (3-1) – People may feel like his legacy was somewhat tainted by an ill fated return to the Redskins this decade. Not me. Gibbs was 17-7 in his playoff career and was the leader of two of the best teams in NFL history, the 1991 Redskins and 1983 Redskins.
8. Bill Parcells (2-1) – He won two Super Bowls with the Giants but I think his best work might have been with the Patriots and Jets in the 90's. People forget just what total train wrecks those two franchises were before Parcells started shopping for groceries. In 24 seasons he only had five losing years.
9. Hank Stram (1-1) – Stram actual was the coach in three of the first four Super Bowls, breaking through in 1969-70 over Minnesota, and also has three AFL titles to his credit.
10. Tony Dungy (1-0) – Dungy went 6-10 in his first year as a coach, taking over just a pathetic Tampa Bay organization. He never had another losing season. Also, he won an incredible 76 percent of his games (85-27) in seven years as head coach for Indianapolis. That wasn't all Peyton Manning.
11. John Madden (1-0) – He may be better known for his video game or his announcing career. But in his 10-year NFL coaching career he never had a losing season, won 76 percent of his games (103-32), and never finished lower than second place in his division.
12. Mike Shanahan (2-0) – From 1995 to 2008 Shanahan only had two years with a sub-.500 record. He won over 60 percent of his games in Denver and helped John Elway get those elusive Super Bowl rings.
13. Mike Holmgren (1-2) – It took nine years in the NFL before Holmgren had a losing season. He also broke through for a Super Bowl win in the mid-90's while having to go through two of the best dynasties in NFL history (49ers and Cowboys).
14. Bill Cowher (1-1) – If not for four AFC Championship losses Cowher might have multiple rings. But he has gone 149-90 in his career and may have walked away from another potential title, won just two years after he stepped away.
15. Jimmy Johnson (2-0) – One of only two Super Bowl coaches on this list with both a Super Bowl win and an NCAA championship on his resume. After an 8-24 start Johnson closed his NFL career with a 72-40 record.
16. Mike Ditka (1-0) – A Chicago icon, Ditka won just about two of every three games he coached with the Bears.
17. George Seifert (2-0) – He inherited a dynasty established by Bill Walsh. But Seifert made the most of it, going 98-30 in eight years with San Francisco while winning two Super Bowls. His career definitely lost luster by going just 16-32 in Carolina.
18. Dick Vermeil (1-1) – One of the most emotional coaches in NFL history, Vermeil took two separate teams to the Super Bowl – almost 20 years apart.
19. Tom Coughlin (1-0) – He may not be a great coach, but he's got that ring. And it's been five years since he's had a losing record.
20. Weeb Ewbank (1-0) – Weeb was only a .500 coach in his career but he made the most of his best opportunities, going 4-1 in the playoffs.
21. Jon Gruden (1-0) – You can say that he simply inherited a great team and owes his ring to Tony Dungy. But if Gruden had stayed with Oakland that year I think he still would have ended up 1-0 as a Super Bowl coach.
22. Brian Billick (1-0) – More mouth than substance, this offensive "mastermind" was at least smart enough to know when to lean on one of the best defenses in NFL history.
23. Tom Flores (2-0) – He was only 97-87 in his career, but Flores has not one but two Super Bowl rings.
24. Barry Switzer (1-0) – Your welcome. He inherited one of the best teams in NFL history and cashed in with a 45-26 career NFL mark. But he was definitely a better college coach than pro leader (although he does get bonus points for standing up to Jerry Jones).
25. Mike Tomlin (1-0) – He's got a long way to go before he can make some headway on this list.
26. Don McCafferty (1-0) – He coached just four years in the NFL and had a promising career tragically cut short by a heart attack prior to his fifth season.