This Week in Sports Betting, A-Z
by Nicholas Tolomeo - 11/11/2010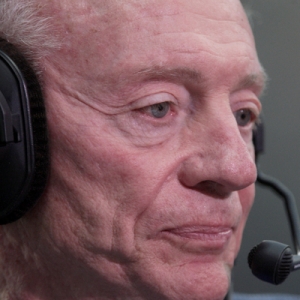 A – America's Team. Long labeled as 'America's Team,' the Dallas Cowboys are not even 'Dallas' team'. The latest Dallas debacle, a 45-7 loss at Green Bay that cost Wade Phillips his job, scored only a 27.8 rating in the Dallas-Fort Worth area, down a whopping 42 percent, or 306,162 fewer homes, than watched the Dallas/Washington season-opener.
B – Braylon Edwards. A homecoming of sorts will be in store for New York Jets receiver Braylon Edwards, who left Cleveland on perhaps almost as bad terms as LeBron James. Edwards expects the boos to be "serious." Edwards was traded out of Cleveland after an altercation with a member of James' entourage outside of a bar. In hindsight the Browns should have held onto Edwards since James was going to be leave anyway.
C – Charlie Samuels. After 27 seasons serving as the New York Mets equipment manager, Charlie Samuels has been suspended indefinitely after the Mets learned he has been linked to a law-enforcement investigation focused on gambling. Being linked to gambling is not the only downfall of Samuels. Apparently he spied on managers Willie Randolph and Jerry Manuel for the owners and also stole game-used equipment and other clubhouse paraphernalia and he later resold it presumably to cover his gambling debts. If Samuels were smart he would have just bet against the Mets on a consistent basis.
D- 'Dancing with the Stars'. An athlete will not win this year's 'Dancing with the Stars' season after Rick Fox and Kurt Warner were eliminated in consecutive weeks. The Warner dismissal was met with mixed reaction, and now some are even wondering if Tea Party politics have something to do with Bristol Palin, daughter of Sarah Palin, reaching the final four.
E – Earle Barranco. After eluding police for two weeks, Earle Barranco, a 24-year old suspect wanted for murder and for running a lucrative bank fraud scheme, made a drastic mistake when he not only decided to attend a Charlotte Bobcats basketball game, but also appear on the JumboTron wearing the same distinctive diamond money-bag necklace he wore the night of his alleged murder. He was recognized by crowd members and apprehended a short time later.
F – Forty-three meatballs. Joey Chestnut, the reigning hot-dog eating champion, doesn't just ply his trade once a year on the Fourth of July, but rather all year round when there is food to be eaten in a competitive environment. Chesnut recently inhaled 43 meatballs in 10 minutes to best the rest of the field in the Martorano's Masters Meatball Eating Championship. He finished six meatballs ahead of somebody named Rich "The Locust" LeFevre.
G – Grass. The less we know about Les, maybe the better it is. During LSU's win over Alabama on Saturday multiple cameras picked up LSU coach Les Miles ripping grass out of the Tiger Stadium field and eating it. He was asked about this after the game and said he has been doing it for years in some sort of ritualistic circle of life thing that humbles him. And after all these years of bizarre press conferences and ridiculous trick-play calling we thought Les was smoking grass, not eating it.
H – Hawkins, Dan. As much good as Dan Hawkins brought to the Boise State football program, he has brought even more harm to the University of Colorado football program. Hawkins helped Boise State rise in prominence in his seven years at the school. He compiled a 31-game WAC winning streak and hired current mastermind Chris Peterson as his offensive coordinator. His stint at Colorado has been entirely the opposite. It finally came to an end after a horrific fourth-quarter meltdown that saw his team blow a 28-point lead at Kansas. He finished with a 19-39 overall record including a stretch of 4-22 in his last 26 games against Big 12 competition. Highlights of his tenure include his famous rant in which he exclaimed, "It's Division I football! It's the Big 12! It ain't intramurals! Go play intramurals, brother!" Prior to the 2009 season Hawkins also pledged "ten wins no excuses." His team nearly lost 10 games; it finished 3-9. The best part about this is Hawkins is scheduled to attend Senior Day festivities in two weeks to be with his son and Colorado quarterback, Cody Hawkins. Can you say awkward?
I – Isiah Thomas. Just when the Michael Kay-conducted interview of former New York Knicks GM Isiah Thomas couldn't get any weirder; Kay dropped this bombshell on us, "I guarantee, Isiah Thomas, that you will be GM of the Knicks. I guarantee it. Guarantee." In the interview Kay also asked Thomas if he tried to kill himself earlier this year, if he was a good guy and if he had an evil side.
J – Josh McRoberts. If not for a brick by Josh McRoberts with four seconds remaining in the third quarter, the Indiana Pacers would have completed the first-ever perfect quarter of basketball in NBA history. The Pacers made their first 20 shots of the third quarter. However, with plenty of time left on the shot clock, McRoberts decided to chuck up one more shot from three-point land and it missed terrible to break the streak.
K – Karina Smirnoff. If having the last name Smirnoff was not cool enough, now the Ukrainian professional dancer is rolling around with a $95,000 rock thanks to fiancé Brad Penny, who spent a pretty penny on the 4.5 carat ring. Smirnoff is a professional dancer on the reality television show 'Dancing With the Stars'. This season she was paired up with The Situation from MTV's the 'Jersey Shore'.
L – Lil Wayne. Fresh out of the can, Lil Wayne was spotted in the crowd when the New Orleans Hornets hosted the Miami Heat. If Wayne wanted to wager on the game he should stay away from the sportsbook at the Wynn Las Vegas. Weezy was recently banned from the Wynn after no-showing an after party located in the hotel.
M – McMahon, Jim. The former Chicago Bears quarterback claims his memory is pretty much gone. After years of helmet hits and popping aspirins to help with headache, McMahon has started working with neurosurgeons to further study the issues.
N – NHL All-Star Game. Fan voting for the NHL All-Star Game has been replaced by captains picking the teams, kind of like gym class. And kind of like gym class, nobody really cares and nobody really watches. Still, the change looks to be coming as NHL executive Brendan Shanahan proposed the idea at the GM meetings to raise the interest in the All-Star Game from none to little.
O – Obama. It's not often that President Obama, Jesus Christ and Tim Tebow have been mentioned in the same sentence. However, now they are mentioned in the same restraining order after a Gainesville, Fla. man named John D. Gilliand took out a petition for a restraining order against the three after he claims that all three are in gangs and/or made gang signs at him at some point. The restraining order is especially bizarre because most people believe Tebow and Jesus are one in the same.
P – Poker. Dating Fergie makes Josh Duhamel a pretty lucky man, but not nearly as lucky as another J. Duhamel. Canadian resident, Jonathan Duhamel (no relation to Josh, or Fergie, for that matter) outlasted 7,318 challengers to win the 2010 World Series of Poker and the $8.9 million prize. The 23-year old Duhamel of Montreal needed 90 minutes of heads up play to get past runner-up John Racener, a 24-year old Florida native. Entering the final table Duhamel had an enormous six-to-one chip advantage.
Q – Quincy Black. The Tampa Bay Buccaneers linebacker had fantasy football owners cursing his name when he awkwardly tackled Falcons standout wide receiver Roddy White, causing a scare throughout the Georgia Dome. White, who led the league in receptions entering the game, left the game and returned in a secondary role with a heavily taped up ankle. Black's tackle on White is an even bigger issue for the Falcons considering they have a short week to work with as they had to host Baltimore in a Thursday night game.
R – Rex and Rob Ryan. At a Wednesday press conference Jets Head Coach Rex Ryan left the podium momentarily and returned dressed as his twin brother and Cleveland Browns defensive coordinator, Rob Ryan. Rex Ryan donned a Goldilocks wig, a Browns hat, a brown shirt with a Browns logo haphazardly stuck to it and he went as far as stuffing a pillow under his shirt, although he probably weighs the same as his twin brother even after lap-band surgery.
S – Speeding Ticket. Want out of a speeding ticket? If you're an NFL player, pull a Ray Rice and autograph something for a police officer. According to a tweet from Rice, a police officer that was a Washington Redskins fan did not write Rice a ticket for speeding and tinted windows when Rice autographed something for the officer. The tweet was deleted shortly after spreading throughout Twitterverse.
T – Terrell Owens. One of the few highlights from Cincinnati's Monday Night Football loss to the Pittsburgh Steelers, was the performance of T.O. Not only did Owens haul in 10 catches for 141 yards and two touchdowns, but he impersonated a mime in a touchdown celebration, trucked a security guard after another touchdown catch, and then in a postgame press conference he donned some kind of fox-skin tech vest complete with ski goggle-esque sun glasses.
U – University of Oregon. The Oregon Ducks are hoping to make their basketball court the Boise State of NCAA hoops. The floor of Matthew Knight Area, the Ducks new home starting in 2011, has an outrageous floor design that is supposed to resemble a forest but really resembles an explosion of awful colors. It will certainly spark plenty of conversation once it hits HD airwaves.
V – Venetian Hotel. Less than 48 hours after canning his head coach, Dallas Cowboys owner Jerry Jones was spotted at Lavo nightclub in the Venetian wearing a Super Bowl ring and posing with gorgeous 20-something blondes. After a horrendous 1-7 start it looked like the 68-year old was letting off plenty of steam in Las Vegas.
W – Woodward, Scott. Washington Athletic Director Scott Woodward recently made some disparaging remarks about the University of Oregon during a pregame radio show. Woodward said Oregon has become an embarrassment as an academic institution at a cost of improving athletics. He later apologized if anyone found his comments "critical or insulting."
X – eXtra Points. If one play would define Week 9 in the NFL it was the eXtra point. Everybody from rookie Detroit Lion defensive lineman Ndamukong Suh to New England wide receiver Wes Welker was attempting a point after on Sunday. Suh's miss cost the Lions in a 23-20 overtime loss to the Jets, while Welker made his. It was the first time since 1979 in the NFL that two non-kickers attempted extra points. In other extra point news from Sunday, Ryan Lindell missed his first-ever extra point attempt. snapping a streak of 321 consecutive kicks made, the fourth longest in NFL history.
Y – Yao Ming Jr. What Yao Ming meant for the NBA in China, Satnam Singh Bhamara could mean to the NBA in India. The country of India is home to some 1.3 billion people, but exactly zero NBA players. Bhamara, a 7-foot, 250-pound, 14-year old could be the first. The NBA has 84 international players currently on rosters from 38 different countries, but none from India. He is currently in the United States training at the IMG Academy in Bradenton, Fla.
Z – Zenyatta. The six-year old champion thoroughbred did not come through and finish her career a perfect 20-0, losing by a nose, but she did come through with ratings, The ratings for the Breeders' Cup Classic on ESPN during the hour that Zenyatta eventually lost to Blame, drew ratings that were 180 perecent higher than last year.