NBA Free Picks: Thursday Doubleheader On TNT
by Matt Severance - 2/11/2010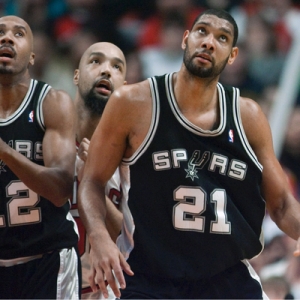 It's the final night of non-exhibition NBA action until Tuesday as the league takes four days off for the All-Star break – don't call it the halfway point of the season because it's closer to the two-thirds point. These two games are your only option tonight, so enjoy.
Orlando Magic at Cleveland Cavaliers, 8 p.m.
The line: Cleveland -6.5 (193)
How they enter: The Magic would seem at a disadvantage as they play the second night of a back-to-back, but in reality it's more of a half-to-back situation. By that I mean they so thoroughly jumped on Chicago early last night in a 107-87 win that most starters played about half the game. The Magic made 11 of their first 13 shots and scored 41 first-quarter points and 67 in the first half to lead by as many as 26. All five Magic starters reached double figures, led by Dwight Howard's 18 points and 14 rebounds in just 25 minutes (no Orlando starter played more than 28). Cleveland beat the Nets on Tuesday for its 12th straight win (7-5 ATS), the longest streak in the NBA this year. The Cavs can tie a franchise record with No. 13 in a row tonight.
Scouting report: This is the first meeting in Cleveland since last year's East finals. The Magic lost to the Cavs, 102-93, in Orlando back on Nov. 11. The Cavaliers traded for Shaquille O'Neal in large part to disrupt Howard, and Shaq seemed to do that in the first meeting. Howard was in major foul trouble in that game, getting two less than three minutes into the first quarter. He finished with only 11 points and seven rebounds, while Shaq had 10 points and five rebounds. Orlando was without a suspended Rashard Lewis for that game. Mo Williams had 28 points in that game, but he remains out injured for the Cavs. LeBron James is actually getting better, which is scary. He is averaging 33.8 points per game and 10.6 assists per game in the past five. He had 36 points, eight rebounds and four assists in the first meeting. He and Vince Carter will be matched up on each other most of the time, and Carter has had a resurgence of late, averaging 24.2 ppg in the past five games.
Key trends: Cleveland has won 10 games in a row at home (6-4 ATS).
The Magic have won nine of 11 overall. They are 6-7 ATS in the second of a back-to-back.
Orlando is 7-1 ATS in its last eight trips to Cleveland and has won three of its past four regular-season games there.
The pick: Take the Cavs and the 'over'. With Carter playing well, the Magic should be able to score enough to do their part, and you know the Cavs will. Plus the 'over' is 5-2 in the Magic's past seven in the second of a back-to-back.
San Antonio Spurs at Denver Nuggets, 10:30 p.m.
The line: Denver -5.5 (205.5)
How they enter: The Nuggets totally crushed Dallas in Denver on Tuesday night as Carmelo Anthony returned after missing eight games with an ankle injury. Melo played 30 minutes, had 19 points and said the ankle was fine afterward. The 36-point win was the Nuggets' biggest of the season; Dallas never led. San Antonio couldn't capitalize on the fact the Lakers were missing both Kobe Bryant and Andrew Bynum on Monday night in L.A., with the Spurs falling 101-89. San Antonio has only won four of its past 10 games.
Scouting report: Denver didn't have big man Kenyon Martin on Tuesday as he sat with knee tendonitis, and he is questionable for tonight's game. He will be a game-time decision. Denver is 2-0 (2-0 ATS) against the Spurs this season, winning both times in Texas. Martin played a big role in both, scoring nine points and pulling down 13 rebounds in a 106-99 Dec. 12 win and scoring 27 points and grabbing 11 boards in a 103-89 win on Jan. 31 – a game the Nuggets played without Anthony. The Spurs are only 10-11 on the road and in the midst of a season-long eight-game, 19-day road swing because the rodeo has taken over their gym. So far, they're 2-2 (1-3 ATS). Richard Jefferson has been a target for much of San Antonio's struggles, as he is averaging just 12.6 points and 3.6 rebounds per game, while shooting way off his career mark. He had just nine points in the loss to the Lakers, his 15th single-digit scoring outing this season. In addition, Tony Parker still is laboring a bit after returning from an ankle injury.
Key trends: The Spurs are only 10-19 (10-19 ATS) against teams at .500 or better this season, and 3-10 (same ATS) against those teams on the road.
The underdog (always the road team) is 6-0 ATS in the past six meetings.
The 'under' hit in both earlier meetings this season and has hit in 11 of the past 16 meetings in Denver.
The pick: The Spurs are a mirage – they can't hang with good teams. Take the Nuggets, whether Martin plays or not, and the 'under'.