NFL Week 15 Player Props and Betting Predictions
by Alan Matthews - 12/15/2011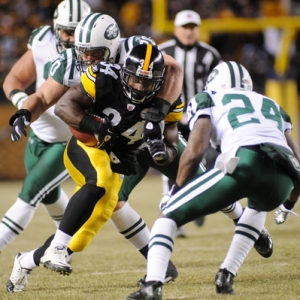 I didn't address any Week 15-specific props in last week's column, so nothing to recap there.
I do hope, however, that you did bet on the Bodog props on whether New England's Tom Brady and New Orleans' Drew Brees would throw at least 40 touchdown passes this season ('yes' on both was the recommendation). Brady added three last week and is up to 33 with three games to go, while Brees added two and is at 32.
I still say both make it. Both are on pace, by the way, to surpass Dan Marino's single-season passing record (an earlier prop option this year on Bodog – now Bovada in the USA). I also mentioned to bet on Brees to pass for the most yards, and he maintains a 95-yard lead over Brady (20 less than a week ago) on that prop.
The one prop that's not looking good now is the player with the most rushing touchdowns this season. Cam Newton (the favorite) led LeSean McCoy 13-12 entering Week 14 but McCoy had two to Newton's none.
With that said, let's look at a few Week 15 props available at Bovada:
An interesting one is whether the Steelers get a rushing touchdown against the 49ers on Monday night – the Niners' No. 1 rush defense has yet to allow a rushing score all season, which is stunning. That 13-game streak is a record since the AFL-NFL merger. The all-time record for fewest rushing touchdowns allowed in a season is two, held by three teams.
Since the NFL adopted a 16-game schedule in 1978, 11 teams have allowed four rushing touchdowns in a season.
'Yes,' the Steelers will score one this week is at +135, with 'no' at -165. 'Yes,' the Niners will allow one during the rest of the regular season is at -200 with 'no' at +160. I think you have to go with the Steelers to do so this week (and, thus, the Niners allowing one this season) because Pittsburgh figures to be extremely run-heavy with Ben Roethlisberger hobbled – and that's even if Big Ben plays. Pittsburgh RB Rashard Mendenhall has only gone back-to-back games once this year without a rushing TD and he didn't have one last week. Plus, the Niners look to be without their best defensive player, linebacker Patrick Willis.
A rather humorous prop is on the penalties in Sunday's Lions-Raiders game. The Raiders are first in the NFL in penalties (130) and penalty yardage (1,116), the Lions fourth in penalties (105) and third in penalty yardage (894).
Oakland is on pace to eclipse both single-season NFL records held by the 1998 Kansas City Chiefs, who were flagged 158 times for 1,304 yards. The Raiders and Lions are tied for the NFL lead in personal fouls, with 27 each.
Oh, and Mr. Personal Foul, Detroit defensive tackle Ndamukong Suh, returns this week from a two-game suspension. You can bet on which team has more penalties (both at -115), the 'over/under' total penalties (15.5) and whether Suh gets a 15-yard penalty in the game ('yes' only at +200).
Think you have to go with the Lions on the most penalties, considering the game is in Oakland and the home teams usually get the benefit of the doubt on calls. Just using simple math, you have to go 'over' the total of 15.5 since combined the two teams average slightly more than 18 combined per game. And I would take a flier on the Suh prop. I have little doubt he's on his best behavior off that suspension, but a facemask can happen anytime and those are only 15-yarders.
You can also bet on which team wins the AFC's No. 1 seed, with all four currently having 10-3 records: Houston (6/5), Baltimore (3/1), New England (5/2) or Pittsburgh (10/1).
Currently the Texans would be the AFC's top seed, but Houston will be without defensive coordinator Wade Phillips for the next two games due to a medical procedure. That can't be overstated as Phillips has turned the NFL's worst defense into the best. The good news is that Houston is home to Carolina and at Indy in those two games and will be solid favorites before finishing vs. Tennessee. So the Texans could win out.
If Baltimore wins out, it will be the top seed no matter what Houston does. The reason would be that none of the AFC playoff contenders would have a better strength of victory percentage than Baltimore, which finishes at San Diego, vs. Cleveland and at Cincinnati. The Ravens have never been the top seed in their playoff history. Current No. 3 seed New England has to have both Baltimore and Houston lose once and can't end up tied with Pittsburgh alone should the Steelers pass the Ravens and win the AFC North because Pittsburgh beat New England head-to-head.
I think the best bet is Baltimore, although that Chargers game certainly gets me a bit nervous. But I think the Texans do cough one up under rookie QB T.J. Yates. Plus, the Ravens are supposed to get back Ray Lewis this week, which only bolsters that stellar defense.
Strike Point Sports is destroying the bookies with their NFL picks. A 3-0 sweep this past weekend has helped their clients to 10 of 15 winning NFL weeks, including three of their last four. They will have a big card coming this weekend. Click Here for more info.