This Week in Sports Betting, A-Z
by Nicholas Tolomeo - 2/16/2011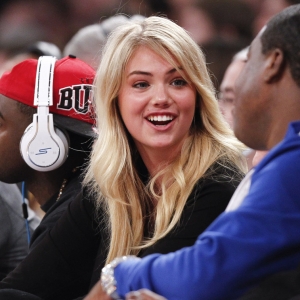 A – Antonio Cromartie. The New York Jets cornerback, who famously has fathered nine children with eight women in six different states, is accused of mistreating one those nine kids along with a plethora of other accusations that are incredibly believable considering the character of Cromartie. Cromartie's ex-fiancée Rhonda Patterson accuses Cromartie of smoking pot, cheating to pass the NFL drug tests, beating one of his sons and sipping cough syrup with codeine, among other things. Patterson gave birth to the sixth of Cromartie's nine kids. She was a former Miss Black North Carolina.
B – Barry Bonds. The circus that will be the Barry Bonds' federal perjury trial does not begin until March 21, but the pissing match between lawyers has already begun. During a pretrial hearing, prosecutors have asked a judge to bar use of a 2007 issues of Playboy Magazine that feature Bonds' former mistress Kimberly Bell nude. The nude pictures in the magazine may raise questions about Bell's credibility according to government prosecutors.
C – Carmelo Anthony. As the NBA Trade Deadline fast approaches on Feb. 24, the odds of Carmelo Anthony being traded away from Denver are beginning to dwindle. The Los Angeles Lakers and New York Knicks remain the main suitors for Anthony, but on Sportsbook.com the odds of him not being traded are -300 while the odds of Denver trading him are +150.
D – David Akers. By missing two field goals in the NFC Wild Card round, Philadelphia Eagles kicker David Akers cost his team a chance to advance in the postseason and helped Green Bay win the Super Bowl. If Akers makes those kicks, the Packers never win the Super Bowl. Anyways, the Eagles are so thrilled with Akers they placed a transition tag on him guaranteeing him a 120-percent raise next season at the very least; not bad for the biggest goat in the postseason this year.
E – Erin Andrews. Since everyone is always staring at her feet, Reebok thought it would be a good idea to sign up buxom ESPN sideline reporter Erin Andrews to a sneaker deal. Her commercials endorsing Reebok's line of Zigtech shoes are set to air in the spring.
F – Franchise Tag. NFL teams are tossing out franchise tags left and right, but no one is quite sure exactly what that entails with the CBA in flux. Some of the franchise tags that were dished out went to Peyton Manning (Colts), Michael Vick (Eagles), David Harris (Jets), Logan Mankins (Patriots) and Haloti Ngata (Ravens).
G – Grammys. The 53rd annual Grammy awards featured more upsets than March Madness. Some of the winners included Arcade Fire (Album of the Year) at +650 and a stunner in the Best New Artist category where Esperanza Spalding won despite posted odds of +3000.
H – Hilary Rhoda. Following the lead of this year's cover model Irina Shayk and last year's Brooklyn Decker, 23-year old American model Hilary Rhoda is dating as many athletes as possible in an attempt to get on the cover of the SI swimsuit issue. Rhoda has been linked with New York Jets quarterback Mark Sanchez and recently New York Rangers tough guy Sean Avery. Rhoda appears in her third straight SI swimsuit issue this year.
I – Irina Shayk. Speaking of the SI swimsuit issue, this year's cover model is 25-year old Russian bombshell Irina Shayk, girlfriend of Portuguese footballer Cristiano Ronaldo. Shayk's real last name is actual Shaykhlislamova. Something tells me she wouldn't be the cover model with that last name.
J – Jadeveon Clowney. Twelve days after signing day, top-rated high school recruit Jadeveon Clowney finally made his decision when the defensive end selected University of South Carolina. Of course, there is still plenty of drama in the recruiting process as the biggest challenge comes for Clowney now as he still needs to qualify academically. Most reports out of his high school and from other collegiate recruiters indicate that Clowney's grades are downright awful. After looking at his high school transcript, one coach simply said, "A lot of D's on there."
K – Kate Upton. No relation to B.J. Upton or Justin Upton, but Kate Upton, an 18-year old Midwesterner may be the star of this year's Sports Illustrated swimsuit issue. With Brooklyn Decker turning 24 years old this year (or 65 in swimsuit model years), Kate Upton appears ready to take the reigns as the next Decker.
L – LeBron Heckler. If it was not bad enough that the Cavaliers snapped their 26-game losing streak on Friday night, former Cavalier LeBron James was heckled while in Detroit, which is nothing new. However, this time James responded. A fan yelled at James, "LeBron is your mom going to see Delonte West in Boston on Valentine's Day?" James responded somewhat cooly saying, "Say whatever you want to say to me, just don't be disrespectful, alright? Alright, okay, I don't give a fuck what you say, if you are disrespectful, it's a problem." This was all clearly caught by well-placed microphones.
M – Mansion. It has been over two years, but Deion Sanders' Texas mansion remains on the market without a buyer in sight. The $21 million price tag may have something to do with that, especially after property appraisals have pegged the house as being worth $5.6 million. The 109-acre estate features a football field, indoor basketball court and a bowling alley, among other things.
N – NHL Brawl. The NHL found its way back into the headlines with a circus of a hockey game between the Pittsburgh Penguins and New York Islanders on Friday. A week after Pens goalie Brent Johnson knocked Islanders' goalie Rick DiPietro back to Long Island with one heck of a punch, the Islanders were seeking retribution. When Wrestlemania on ice was over, 346 penalty minutes were dished out, only 15 players remained on both benches, and 29 game suspensions were handed out, including $100,000 fine to the entire Islanders organization.
O – O.J. Simpson. A juicy rumor hit the Internet Tuesday afternoon. Word out of Lovelock Correctional Center was that O.J. Simpson was badly beaten by group of skinhead inmates. Somewhat reputable publications like CBS Sportsline and the Huffington Post picked this up and ran with it. Anybody who applauded his rumor had to be dismayed to find out the source was the National Enquirer. A Nevada Correctional Facility spokesman later denied this rumor, saying the Juice was perfectly fine. Well as fine as an imprisoned 63-year old facing a nine to 33 year sentence can be.
P – Prop Bets. If betting on an award show was not bad enough, now online sportsbooks are allowing movie-loving degenerates to wager on props almost as ridiculous as the ones offered for the Super Bowl. Some of the props this year include wagering on how many times the best actor, actress and director visibly cry, how many times they say Thank You or Thanks and if any award winners will fall or drop the Oscar.
Q –Qwest Field Copycats. In what be a startling West Coast trend, a second professional sports team has been caught with egg on its face for ripping off beer drinkers at games more than usual. If it was not bad enough to drop $8 for a domestic draft at an Oakland Athletics game, news now comes that the $8 beer actually offers less beer than a $4.99 beer. The cups are deceiving in their shape. A similar situation arose at Qwest Field in Seattle until fans called the organization out on it. Expect to see plenty of sleuthing beer drinking sports loving fans measuring their beers from now on.
R – Razzie Awards. The only thing more enjoyable than wagering on the best movies of the year are wagering on the worst movies of the year. Thanks to Bodog, if you plucked down 10 bucks to see "The Last Airbender" you can get your money back simply by wagering on the movie to win the award for Worst Picture. Other contenders for worst picture include "Bounty Hunter," "Sex and the City 2" and the "Twilight Saga: Eclipse". "The Last Airbender" is also favored to win, worst misuse of 3-D, worst director (M. Night Shyamalan) and worst screenplay.
S - Spitting. Spitting got a bad name in sports over the past weekend. First there was Tiger Woods unleashing a three-foot long lugie on the green at the Dubai Desert Classic. And then a Wisconsin fan added insult to injury to No. 1-ranked Ohio State's loss on Saturday when he spit on Ohio State freshman Jared Sullinger while rushing the court.
T – The Rock. The biggest news to hit sports entertainment in a decade surfaced Monday night when The Rock made his triumphant return to WWE. He figures to be the centerpiece of the wrestling promotion moving forward and with Wrestlemania XXVII approaching in April you can almost pencil him into the main event.
U – Under Armour. The sports apparel company dished out the largest endorsement deal for a rookie in NFL history. Of course, it went to Cam Newton, a player who knows how to cash a check. Newton's Under Armour deal will surpass the $1 million per year contract Reggie Bush signed as a rookie in 2006. No word on exactly how much more Newton's deal is or how much he has to dish to his father, Cecil Newton.
V – Valentine's Day. Feb. 14 is a great day to be born if you aspire to be a NFL quarterback. Six NFL quarterbacks were born on Valentine's Day, and even seven if you want to count the Pillsbury Throwboy, Jared Lorenzen, who famously tipped the scales at 290 pounds during his collegiate career and short NFL career. Other quarterbacks born on February 14 who have not spent their entire lives eating boxes of chocolates include Drew Bledsoe, David Garrard, Jim Kelly and Steve McNair.
W – Whitney Wonnacott. BYU scoring sensation Jimmer Fredette is the all-American boy this year. He is scoring 27 points per game for the eighth-ranked Cougars and now word is out that Fredette is dating a BYU cheerleader, Whitney Wonnacott. Pictures of Fredette and the blonde Wonnacott popped up on the Internet and she is quickly becoming one of the most searched for names in and around Provo, Utah for the people who have the Internet out there.
X – XLVI. In what has become a rite of passage for February, the Patriots are a Super Bowl favorite according to Super Bowl futures odds. The Patriots and the defending Super Bowl champion Packers are the favorites to win Super Bowl XLVI in Indianapolis. Both are listed at 7/1 on Bodog. Those favorites are about as obvious as the long shots, the Bills (100/1) and the Panthers (125/1).
Y – YouTube Star. The lip-syncing midget with over millions of hits on YouTube from his variously creepy renditions of popular pop songs, Keenan Cahill, has now found his way to Madison Square Garden. The Knicks tapped the lip-syncing midget perform the "Go, New York, Go" song along with Landry Fields and Andy Rautins. Cahill is decked out in Knicks gear for the video, but he maintains his signature afro and creepy reading glasses.
Z – Zorn, Jim. As one of the youngest and most exciting teams in the NFL, the Kansas City Chiefs appeared to just be one piece away from being a legitimate contender in the AFC. This week they went out and hired Jim Zorn as quarterback coach. That likely isn't the piece they were missing. This is the same coach who presided over the train wreck in Washington for two seasons. His quarterback, Jason Campbell, did not exactly flourish under Zorn.