This Week in Sports Betting, A-Z
by Nicholas Tolomeo - 4/15/2011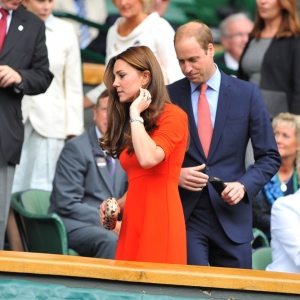 A – Ashley, Scott James. A drunken and unruly 41-year old Scott James Ashley became an overnight Internet sensation when he was ejected from a Pirates game and then brutally attacked by billy-club wielding police officers in the concourse, all within perfect view of someone's flip video camera. In truly an event that could only happen at a Pirates game, Ashley, who was wearing jorts (aka jean shorts) and a USA windbreaker, was attacked by police officers after elbowing a member of the PNC Park event staff. Attempts to stun Ashley, who bears a striking resemblance to an overweight Kurt Angle, with a Taser were futile. Cops then began repeatedly striking the super human with night sticks, but those too hardly impacted Ashley. At this point the crowd at PNC Park had erupted in a full bore USA chant. Ashley was eventually tackled to the ground by three cops, handcuffed and taken away as the USA chants grew louder. No official stats were kept, but the cops were believed to have registered more hits than the Pirates have all season.
B – Babies. Talk about a futures bet, for those very few patient degenerate gamblers out there, Bodog has rolled out a few proposition bets on the Royal Wedding that deal with the couple's first child. You can wager on the whether the child will be a boy (-105) or girl (-105). For the more adventurous you can also wager on if the pregnancy will result in twins, 'yes' is +2500, 'no' is –5000 and this prop comes with a unique stipulation not often seen in sports betting (must have a child for action).
C – Connecticut Baseball Rivalry. If Yankees/Red Sox really is the biggest rivalry in sports, then explain how the UConn Huskies won this year's National Championship in basketball. Coach Jim Calhoun, a diehard Red Sox fan, threw out the first pitch in Boston last week and this week, Kemba Walker, a diehard Yankees fan threw out the first pitch in Yankees stadium.
D – "Dancing with the Stars". It is official, "Dancing with the Stars 12" is Hines Ward's to lose. The Pittsburgh Steelers wide receiver has watched his odds shoot up to 2/1 on Bodog, giving the reality show its third different favorite (Kendra Wilkinson and Ralph Macchio were previously favored). Ward even had the benefit of his teammates sitting front row on Monday night, including linebackers James Harrison and James Farrior, who were barking at judge Carrie Ann Inaba to give Ward a 10 as she gave him a 9.
E – Erin Andrews. In this week's edition of creeping on Erin Andrews' Twitter account, we find Andrews flirting with former Florida State quarterback Christian Ponder, aka cponder7. Ponder tweeted in the direction of Andrews "I feel like you are always crying in your tweets." Ponder's statement was basically true, but Andrews fired back, "you hush over there, what's new w/you?? Come to the ea sports party next wk in nyc." Pretty sure there is some kind of NCAA/ESPN violation somewhere in those tweets.
F – Franchise Rankings. The latest ESPN the Magazine Franchise Rankings came out this week and the theme is that it does not take championships to please fans, but rather flashy new venues and cheep concessions. The top rated franchises in their respective sports were the Los Angeles Angels, New Orleans Saints, Orlando Magic and Pittsburgh Penguins. Those four franchises rated higher than their counterparts in a number of categories including: Bang for your buck, ownership, coaching and stadium experience. The worst rated franchises were the New York Knicks, Washington Wizards, Toronto Maple Leafs and Los Angeles Clippers.
G – Gay Slur. A gay slur from Kobe Bryant cost the Lakers star $100,000. Bryant was fined six figures after he yelled over to referee Bennie Adams, "Bennie! Faggot." The slur was caught on camera during TNT's national telecast and, of course, gay and lesbian advocacy groups are up in arms.
H – Hayden Panettiere. Hayden Panettiere, a smoking hot 21-year old actress, has been dating the 6-foot-5 Ukrainian monster Wladimir Klitschko for over a year now, and it begs a few questions like "Why?" and "How the hell do they fornicate?" Well on a recent episode of Ellen, Panettiere broached the subject, completely unsolicited. "He is a bit bigger than me and people are always asking me, does it work?" Panettiere went on to a shocked Ellen. "Yeah it works, we find a way, where there is a will there is a way."
I – Indiana Pacers. Well, so much for any excitement surrounding the Pacers return to the NBA playoffs. The oddsmakers went ahead and made them 250/1 longshots to win the NBA title; they had better odds at the beginning of the year. Their odds just to win the Eastern Conference are 100/1 and they are +1750 on the moneyline just to win their first-round series against the Chicago Bulls. Enjoy all four games of this playoff run Indiana.
J – Jersey Sales. For all the bad that LeBron James brought onto himself for taking his talents to South Beach, the move did help James finally leap Kobe Bryant for the top-selling NBA jersey. James new Miami Heat threads outsold No. 2 Bryant, No. 3 Rajon Rondo and No. 4 Amar'e Stoudemire. People in Boston sure like their jerseys; along with Rondo, Shaquille O'Neal, Ray Allen, Paul Pierce and Kevin Garnett all ranked in the top 15 in jersey sales.
K – Kim, Kris and Kristopher Jr. If New York Knicks forward Kris Humphries wants to get out of his relationship with Kim Kardashian, now would be a good time. Looks like Kim is already plotting the couple's future and first kid, who will be named Kristopher Jr. to keep with this annoying 'K' trend the Kardashians seem to love. You would think of all the athletes that Khloe, Kim and Kourtney bring home, one would be a pitcher.
L – Locked out to Locked up. Maybe for the good of society we should make the NFL play next season. Since the players have been locked out here are a few of the players who have been locked up: Mike Vrabel (casino theft), Louis Murphy (possession of Viagra without prescription), Lawrence Maroney (marijuana) and Aqib Talib (assault with a deadly weapon). See 'T' for another one.
M – Mickelson, Phil. Lefty has always been a little uneasy about his weight. He sweats profusely during golf outings, he has a rack that makes some on the LPGA tour jealous, and if the sun is beating down hard enough, Mickelson's golf events look like a wet t-shirt contest. So maybe that is why Mickelson is threatening a lawsuit against a Krispy Kreme in Augusta, Georgia, for hanging his picture on the wall. The picture hanging in the donut emporium was taken when Mickelson used the drive-thru while purchasing donuts the day after winning the 2010 Masters. Now that is how you celebrate.
N – Numbers. Every major league team has a magic number as early as opening day, and now a Web site is out there where you can track each team's magic number. Some sites, like Philliesmagicnumber.com, are more relevant than others, like Piratesmagicnumber.com.
O – Ohio State Buckeyes. Those apparently highly coveted gold pants that are awarded to Ohio State football players for defeating Michigan are out on the market again. Turns out the gold pants are actually a gold pendant of pants, not actual pants. Terrelle Pryor and a slew of other players got in trouble this season for exchanging their gold pants for tattoos. Now another former or current Buckeye player is up to the same tricks. Someone has posted their 2009 gold pants on Ebay for $745. The item description says "for privacy reasons we will not reveal the players info to anyone except the buyer of these Gold Pants." So for $745 you can be the first person to know about Ohio State's next NCAA violation.
P – PowerPlay golf. A new golf concept is emerging, shaking the foundation of one of the oldest pastimes in the world. PowerPlay golf has introduced a new format that features two pins per green and only nine holes per round. Extra points are awarded to golfers for tackling the trickier of the two holes on each course. The inaugural PowerPlay golf series is scheduled for May 30 and slated to appear are Gary Player, John Daly, Colin Montgomerie, Graeme McDowell and Paula "The Cream Machine" Creamer.
Q - Quinonez Wilson. A Columbian goalkeeper scored a goal recently in a league game when he booted a goal kick 83 meters from just outside the box directly over the opposing goalkeepers head. The most amazing thing was that the shot was actually captured on film because, after all, if a Columbian goalkeeper scores a goal and no one sees it on YouTube, does it really count?
R – Rory McIlroy. When it rains, it pours, just ask Rory McIlroy. Days after a colossal meltdown at the Masters after leading for 63 holes, McIlroy's golf clubs from the ill-fated event have gone missing. As bad as he was on Sunday, those golf clubs belong in some sort of Golf Hall of Shame.
S – Surgery. From the man who had a tribal symbol tattooed on his face, Iron Mike Tyson has decided to undergo dental surgery to remove his trademark gap tooth. With a burgeoning acting career, Tyson may be aiming to cleanup his look although it appears the tattoo is there to stay.
T – Tennessee Titans. In an eventful offseason of arrests among NFL players, you will be hard pressed to top the recent trifecta by Tennessee Titans wide receiver Kenny Britt. After a car chase in hometown of Bayonne, New Jersey at the early hour of 4:30 p.m. in the afternoon, Britt was charged with eluding a police officer, lying to an officer and obstructing governmental function. A passenger, Jerel Lord, was charged with marijuana possession, resisting arrest and obstruction of governmental function. No word on if the Titans want to sign him, too.
U – Uncle Mo. The early Kentucky Derby favorites are out and there is already a slight upset as Uncle Mo is not the favorite, he is listed at 6/1 behind Dialed In (5/1). Other attention-grabbing names in the field include Mucho Macho Man (20/1) and Pants on Fire (20/1).
V – Valet. The story last week of LeBron James' mother, Gloria James, abusing a valet driver at a hotel, may have another element to it. Security footage that we can only pray reaches YouTube shows valet driver Rockfeller Sorel (what a name), approaching Gloria James and apparently touching her. That is when Gloria James laid a LeBron-sized smackdown on Mr. Sorel. The valet driver has gone ahead and sued Gloria James for battery.
W – Wedding. The upcoming April 29 Royal Wedding is a welcome event for online gamblers who dearly miss the NFL right now. Bodog has rolled out the red carpet of props, so to speak, allowing gamblers to wager on the length of the train on Kate Middleton's dress ('over/under' 10 feet), the weather (rain +350), who will cry during the ceremony (The Queen 12/1, Prince Harry 25/1), the worldwide TV audience ('over/under' 1.75 billion) if the car will break down on the way to Westminster Abbey (+5000) and if Prince Harry will drop the wedding ring (+2500).
X - Xavier Basketball. Xavier junior point guard Tu Holloway has declared for the NBA Draft, but not hired an agent. People tend to take for granted the fact that every year it seems Xavier, an A-10 school, has players leaving early for the NBA. If Holloway does enter the draft he could join former Xavier players in the NBA such as Derrick Brown, Jordan Crawford, David West and James Posey.
Y – Yankees Sloppy Seconds. Just this week Boston Red Sox captain and catcher Jason Varitek got engaged to Yankees Nick Swisher's ex-girlfriend, Catherine Panagiotopoulus. This latest revelation may be just what it takes to rekindle the old Yankees/Red Sox rivalry. And also, let's hope if they have kids Panagiotopoulus opts to just go with Varitek instead of Panagiotopoulus-Varitek, for the sake of the kid.

Z – Zara Phillips. Queen Elizabeth II's granddaughter, Zara Phillips is engaged to English national rugby player Mike Tindall, a 2003 World Cup champion. Their wedding in July will lack most of the fanfare that will accompany the other royal wedding this year in April, mostly because Zara is only 12th in line to the throne and because there is only one proposition bet for this couple compared to the dozens for Prince William and Kate Middleton. On Bodog you can wager on which couple will have a child first. Despite Prince William and Kate Middleton getting a three-month head start on their wedding day, the odds are –120 for both couples.