This Week in Sports Betting, A-Z
by Nicholas Tolomeo - 9/16/2011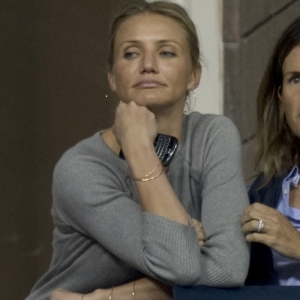 A – ARod and CDiaz. With the power couple now broken up, you can bet on the rebound of both Cameron Diaz and Alex Rodriguez. The odds for who Diaz will date next are actor ('even'), musician (+200), professional athlete (+250) and model (+400). For Rodriguez the odds are actress ('even'), model (+150), musician (+250) and professional athlete (+700). The pro athlete prop for ARod seems like a long shot (have you seen the women who play in the WNBA), but, then again, the wager never specifies gender. And no word on what category a Kardashian falls under.
B – Beer. West Virginia's horrendous first-half performance against 41-point underdog Norfolk State on Saturday was not all bad for the football program. The Mountaineers were trailing Division I-AA Norfolk State 12-10 at halftime, but they were also driving fans to the beer lines. According to the school, West Virginia sold $120,797 worth of beer during the game, and that does not include what WVU head coach Dana Holgorsen may have bought at halftime. The school keeps 50 percent of the revenue of beer sales.
C – Curtis Leskanic. In a DUI for the ages, former MLB pitcher Curtis Leskanic was arrested for driving under the influence after he was found asleep at the wheel with an epic 0.331 blood alcohol content. Leskanic was so wrecked he had to be checked into a hospital before being booked. Even worse, in the passenger seat was his five-year old daughter, without a seatbelt and also asleep. No word on what her BAC was. In 11 MLB seasons Leskanic had a 50-34 record with an ERA probably higher than 0.331. Concerned bystanders called the cops to report a pickup truck swerving on a highway. An officer noticed Leskanic's truck stopped on a roadway even though the traffic light was green. Not sure why they bothered administering field sobriety tests, but Leskanic failed all of them with flying colors. After his arrest Leskanic added to his legend as he began to "scream, swear and exhibit hostile behavior."
D – Diamondbacks. Playoff fever is sweeping through Arizona. There is such a high demand for playoff tickets that the Diamondbacks have decided to offer $12 upper level seats at Chase Field for the first round of the playoffs. There are plenty of seats still available despite the rock bottom prices. First round ticket prices will range from $12 to $140 a seat. If they can't get people to pay $12, who the heck is plunking down $140?
E – Exercise. Some genius out in the desert decided to combine two things people in Arizona hate doing, watching the Diamondbacks and exercising. Mountainside Fitness will open a 12,000-square foot gym inside Chase Field. It's the only public fitness center inside a US sports stadium. Wow I wonder why nobody thought of this before. So when you are six beers and four bratwurst deep after five innings you can go and try to bench press 200 pounds and not die. While some stadiums are putting in All You Can Eat seats the Diamondbacks are taking a different approach. Somehow I doubt this gym will be as popular as unlimited hamburgers.
F – Five Hundred. Tom Brady passed for more than 500 yards on Monday in Miami and apparently Dan Marino is now sweating, not because it came against his Dolphins, but because Brady is pace to shatter Marino's single-season passing record of 5,084 yards. On Bodog the odds of him breaking the record are 3/1. The odds of another quarterback throwing for 500 or more yards in Week 2 is 4/1.
G – Golden Gophers. The Minnesota Golden Gophers (0-2) are urging fans to wear gold to their game Saturday at TCF Bank Stadium against Miami (Ohio). Shouldn't they try winning a game first before telling their fans what to wear? I mean, they just lost to New Mexico State. And aren't these "Gold Outs" usually reserved for big-time games, not a 2:30 p.m. kickoff against a team from the MAC?
H – Hines Ward. According to Warren Sapp the Pittsburgh Steelers are old. They're so old, Sapp said, that his 13-year old daughter could cover Hines Ward. That seems odd because Sapp's daughter probably doesn't even know she's Sapp's daughter. This is the same Sapp who once had three separate paternity cases filed against him at the same time from three different women for three different kids. Sapp is even accused of sending an imposter to take a DNA test for him.
I – Ineligi-Bowl. The No. 16 Ohio State Buckeyes travel to Miami to take on the Hurricanes in the first annual Ineligi-Bowl. No word on how many players will be suspended for this game or how long until this game is vacated from both team's record books but Miami is a surprising 2.5-point favorite.
J – Jerry "The King" Lawler. The University of Memphis football team is the worst team in football this season without a doubt. Second-year Head Coach Larry Porter is 1-13 at the school while being outscored 106-17 in TWO GAMES this season. Now WWE Hall of Famer Jerry "The King" Lawler, a Memphis resident, has come out and called for the firing of Porter and the Memphis AD. Lawler might get his wish this week if Memphis can't beat Division I-AA Austin Peay on Saturday. The line on the game is 16.5, which lets you know how bad Austin Peay is.
K – Kerry Collins. According to the oddsmakers, the leash around Kerry Collins' 38-year old neck is a short one. The 'over/under' for how many games Collins will start at quarterback for the Colts from Week 2 on is only 2.5. In a completely related NFL prop bet, the Colts are the favorite to sign David Garrard at 3/2 ahead of the Bengals (5/2), Dolphins (5/1) and Seahawks (5/1).
L – Losing Streak. The most unbreakable record in sports was extended this week and nobody batted an eye, not even the culprits themselves, the hapless Pittsburgh Pirates. By losing their 82nd game of the season (a rite of passage in Pittsburgh for the last two decades), the Pirates clinched their 19th consecutive losing season, a North American sports record they broke last season. Cal Ripken Jr.'s record consecutive games played streak is impressive, but all he had to is show up. The Pirates have had to show up for 19 straight seasons and lose at least 82 times, and they usually lose 90 or 100.
M – Marching Band. There is at least one college marching band worth watching, the Rice Marching Owls. At a recent halftime performance at Texas, the band spelled out SEC, only it intentionally looked more like $EC in an apparent shot at the conference. It was well received by all in attendance except any Texas A&M fans who may have wandered into the game.
N– Neal, James. The Pittsburgh Penguins winger has a new locker room spot at Consol Energy Center, directly next to Sidney Crosby. Neal was traded to Pittsburgh on Feb. 21 of last season to help with goal-scoring, but Neal scored only one regular-season goal for the Penguins. In his latest attempt to score, Neal is now leaving his phone number behind on receipts at local bars for waitresses.
O – Oliver Luck. West Virginia Athletic Director Oliver Luck is asking Mountaineer fans to stop wearing "West Fucking Virginia" t-shirts to games. He even went on to say fans should make citizen's arrests if they see another fan wearing the popular shirt. The shirt came about as countless West Virginia fans were upset about being confused with Virginia. "We're not Virginia, we're West Fucking Virginia" was a popular response. The shirts became famous when ESPN showed a fan wearing one on live TV for about five-six seconds earlier this season with the word "Fucking" clearly visible. Thanks ESPN.
P – Peyton Manning. An 0-16 season is looking more and likely in Indianapolis. Bodog has posted odds on whether or not quarterback Peyton Manning will play in a game during the 2011-12 regular season or postseason (try not to laugh at the postseason part). The odds of Manning playing are +250 while his odds to miss the entire season are –400.
Q – Qualcomm Stadium. Stadium vendor Heather Allison has to be glad she works at the home of the San Diego Chargers and not the home of the Oakland Raiders. At San Diego's Week 1 game, Allison tripped, fell and accidentally made it rain about $1,000 on fans one level down in the lower bowl of Qualcomm Stadium. Instead of going all cash grab, fans raced around collecting all the money Allison had dropped and returned it to her.
R – Ronaldo, Cristiano. Soccer player Cristiano Ronaldo has a theory on why he is generally hated by opposing fans. Ronaldo says he is "whistled at" (I think that means booed in Europe) because he is "handsome, rich and a great player and people are jealous of me." I'm sure that quote is not going to quiet the whistling.
S – Sun Life Stadium. After Tom Brady passed for a few miles on the Dolphins Monday night, the team is having plenty of trouble selling tickets to their game against the Texans this week. To prevent a local television blackout of their game, Bud Light is buying the remaining tickets for the game and giving them free to season ticket holders. With that Miami secondary they would probably be better off giving season ticket holders free Bud Light to watch the game.
T – Tim Tebow. You know things are bad when fans are voicing displeasure of their starting quarterback by buying billboard space. Whatever happened to a Web site? With the trainwreck that is Kyle Orton at quarterback for the Denver Broncos, Denver fans are raising $10,000 to buy space on two billboards asking for Orton to be benched. They presumably want Tim Tebow to be their quarterback. Of course, being "Jesus," Tebow suggested on a sports talk radio show that the fans donate that $10,000 to his charity.
U – Underdog. Floyd Mayweather Jr. will face Victor Ortiz this Saturday at the MGM Grand in Las Vegas mainly because Ortiz's name is not Manny Pacquiao. The fight is for Ortiz's WBC welterweight championship belt, but, make no mistake, he is the underdog in this bout. Ortiz's odds are +425 while, once again, Mayweather is a heavy favorite at –625.
V – Vick. Michael Vick is returning to Atlanta and this is obviously a big deal because he used to kill dogs and used to be a Falcon. The Sunday night game between the Eagles and Falcons has as many ridiculous betting props as some playoff games. You can wager on how many times Vick will be shown in a Falcons uniform during the telecast ('over/under' 1.5), how many times Vick's $100 million contract will be mentioned ('over/under' 1.5) and how many false start penalties the Eagles will have ('over/under' 2.5). It's probably going to be tough for the Eagles offensive lineman to hear the snap count amidst all the booing.
W – Wine. I have no idea why they waited until the final week of the season, but the San Diego Padres are rolling out wine sales at Petco Park starting on September 23. The most expensive bottle of wine at the park is $250, while the cheapest bottle is $28, or the price of one beer at Yankees Stadium.
X – niX, Laynce. Washington Nationals outfielder Laynce Nix (.246 career average) has somehow landed famous Dallas Cowboys cheerleader Brooke Sorenson. Apparently Sorenson has a thing for mediocre professional athletes, because after watching a bad football team all day, she is now going to go home to sleep with an even worse baseball player.
Y – You're not in college anymore. The Omaha Nighthawks of the United Football League have put together a college football dream team. The team features 2001 Heisman winner Eric Crouch, 2006 Heisman winner Troy Smith, former Ole Miss and Oregon quarterback Jeremiah Masoli and former Ohio State running back and gun-toting, bullet-proof vest wearing, Grey-Goose drinking Maurice Clarett. If this were 2005, this would be one heck of a team. The Nighthawks opened the season with a 23-13 loss to the Virginia Destroyers. If the league does not fold this month, their next game is scheduled against the Sacramento Mountain Lions on Oct. 1.
Z – Zhejiang. Another Denver Nugget is taking his game to a Chinese province he cannot pronounce. J.R. Smith is headed to the province of Zhejiang to play just weeks after teammate Wilson Chandler made his move Zhejiang although the two will be on separate teams.