Weekly Football Betting Public Action Report
by Trevor Whenham - 9/23/2011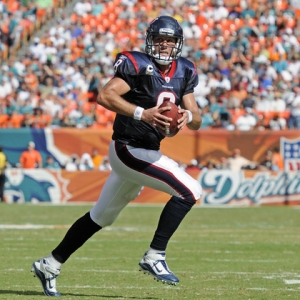 Last week was a perfect example of the potential of the Public Action Report. There were four games that fit our criteria. All four games turned out as we hoped — Penn State and Houston both came back late to win but couldn't cover, Army won outright as five-point underdogs, and Carolina pulled off a late back door cover on Sunday thanks to Cam Newton's heroics. It was as good as it can be.
Here's hoping for another strong week. We have six games to look at this week — three college games on Saturday, and three NFL games on Sunday.
Before we get to the games, a very brief reminder of the criteria. We are looking for team for which the odds get more attractive even though they have enjoyed the bulk of the betting attention with 70 percent or more of all bets placed on them. When a team has that kind of lopsided attention the odds should get less attractive as the books try to balance their action to minimize risk. When the opposite happens it's a sign of one of two things — either the books have a good reason not to be afraid of their exposure, or a small number of smart bettors are betting a significant amount of money on the less popular team. Either reason is good enough to pay close attention to the less popular team.
Without further ado:
College Football
Georgia (-9.5) at Mississippi (Saturday, Sept. 24, 12 p.m. ET)
This is a game between two SEC foes that badly need a win to avoid an ugly 1-3 start to what should have been a fairly promising year for both teams — especially Georgia.
The game opened at 10 points and has dropped to 9.5 — a move off a key number — despite nearly 80 percent of bets having been placed on the Bulldogs. That means that Ole Miss is worth a close look in this one.
The simplest explanation for that is that despite the hype coming into the season Georgia has shown us little to make us believe that they should be favored by double digits on the road against any reasonably solid team with a pulse. Georgia is a relentlessly public team — even though they have failed to cover their last six spreads against FBS opponents.
Nevada (+16) at Texas Tech (Saturday, Sept. 24, 7 p.m. ET)
Texas Tech has drawn about three-quarters of the bets on this game, yet the line has taken a huge drop from 21 to 16. That means that Nevada is worth a closer look here.
What seems to be at play here is that people are skeptical of the Red Raiders at this point — they have amassed gaudy numbers, but they have played two games against lousy opponents and are working to make big changes to their offense.
They face a Nevada squad that has been more seasoned — you can learn more losing badly to Oregon than you can beating up on Texas State.
Tulsa (+28) at Boise State (Saturday, Sept. 24, 8 p.m. ET)
Boise State has predictably drawn three-quarters of the bets here, yet the line has dropped from 32.5 to 28. That means that Tulsa is worth a look.
They haven't been great this year, but the Tulsa football schedule has been tougher, and four touchdowns is a lot to overcome.
NFL
Houston Texans (+4) at New Orleans Saints (Sunday, Sept. 25, 1 p.m. ET)
In this, the best game of the NFL week, the public decidedly favors the Saints — they have drawn three-quarters of the bets. Despite that the line has dropped from 4.5 to 4. That's a pretty clear sign that the smart money has been hitting the Texans hard.
Given how hopeless the New Orleans secondary was against Green Bay, and how well Matt Schaub and his team can move the ball through the air, the line movement isn't that surprising. What is interesting, though, is that Drew Brees and company are no offensive slouches themselves, so this is a pretty clear sign that people have some faith that the dramatic defensive improvement we have seen from the team so far is sustainable.
Detroit Lions (-3.5) at Minnesota Vikings (Sunday, Sept. 25, 1 p.m. ET)
The Lions are drawing a ton of support — more than 80 percent of bets so far. Still, the line has fallen from 4 to 3.5. That means we should be looking at the Vikings.
It's not hard to see what is in play here. The Lions entered the season with hype, and after two very strong performances the hype has amplified.
They aren't a team that has been worthy of being a road favorite for a long, long time, though, so people are justifiably skeptical until the team proves they are worthy of all the attention.
Atlanta Falcons (-1.5) at Tampa Bay Buccaneers (Sunday, Sept. 25, 4:15 p.m. ET)
Bettors love Matt Ryan — he and his team have drawn more than 80 percent of bets. Given that, the line movement is striking — the Falcons started out as two points favorites, but are now underdogs of 1.5 points — and even more in some spots.
Both teams are coming off of good and much needed wins last week. The opening line — and the public — seemingly aren't giving the Bucs a lot of respect.
Atlanta has lacked consistency so far, and Josh Freeman and the Bucs are a tough, talented team. They are worth a look here.