Sharpe Pointers for Football Betting (Plus Free Picks)
by Jason Sharpe - 11/13/2012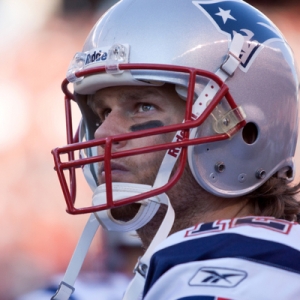 Betting on and winning at college and pro football can be a very tough task for those who don't work full time at it. I spend the entire week researching teams and game matchups, trying to uncover any edge. I will try and share some of my "tricks of the trade" and also offer other insights when it comes to beating the football betting market.

--Let's start out with some advice as we are now entering what I refer to as the "last stage" part of the college football season. If there is one time of the year during the college football season that I would advise folks to slow down betting-wise, it's now during this time of the year. All the information is pretty much out there for everyone to see. There just aren't many great uncovered truths about the teams this late in the season. That is not to say that there still aren't some solid winning opportunities out there to take advantage of, however. In my opinion your total weekly plays overall should be cut in half now compared to how many games you were betting way back in late September.

--I haven't really found this to be the case though when it comes to betting on the NFL. Don't get me wrong, I am not saying to bet every single game on the NFL board but instead teams seem to be much more consistent this time of the year in pro football than they were earlier in the season. And consistency usually means things become much more predictable. I noticed this once again last year as I went 22-11 from Oct. 30 through the Super Bowl last season, and this year I have now had two winning weeks in the last three overall in the NFL.

--One thing I like to do this time of the year is try and find a team with a first-year head coach that has been showing some signs of life of late. I did that last weekend on my own as I had Colorado State, which is considered by all a very bad football team. However, this is a team that does play hard under their first-year head coach Jim McElwain. This is obviously a "nothing team" that most folks don't see much of anything good about when they look at them, but what I see is a first-year head coach whose teachings have started to show up here now late in the season. This is usually about the time of the year when these first-year coaches will start to see the biggest improvements from their teams as the light bulb will start to come on for a lot of the players who have been learning these new schemes, etc…. If you already like a team in a particular matchup and you notice that they have a first-year head coach on the sidelines, then that may be enough of a reason now to make a play on them here late in the season.

--I like to keep a small list that I update weekly on teams that I feel are 'underrated' and 'overrated' by the betting markets, media, public, etc…. It's not easy for a team to make my undervalued/overvalued list as it's usually only just a handful of teams. If I can get a team on this list and in the right spot than I will usually make a play on or against them knowing that I have solid line value going for me. "The perfect storm" with this is if I actually can get a team on one side of the list playing a team on the other side of the list (an underrated team versus an overrated team). This doesn't line up very many times or sometime at all during a season, but it does this week, and, unbelievably, I have it happening in both college and pro football. Because of this I am making both of these plays my Game of the Month plays in college and pro football for November. I am 3-1 this season in Games of the Month plays and feel very confident in both of these selections here. If you follow any sport closely then I strongly recommend you keep a similar type list of teams to go against and follow, and if these two teams do ever meet up than it's a good idea to make a play on the game as more times than not you will have a very solid wager going for you.

--Like I mentioned above, it's going to be a huge weekend on the gridiron for me this coming week as it is looking like I will have a total of three big plays for this week, all of which will be rated five units or higher. I am hitting a very strong 61 percent on plays rated five units and up so far this year in CFB and the NFL combined. Like I mentioned earlier, this is the one time of the year things can get very tough with football betting as there is just so much information out there on all the teams this late in a season. One thing I like to do this time of the year is to focus more of my attention on betting college basketball instead as the CBB betting market is very easy to beat early in the season. My 46-24 record last year in CBB for the months of November and December proves that point as the bookmakers and bettors are paying a lot more attention to all the big football games this time of the year. While all of that is going on, the smart sports bettors are out there betting on Youngstown State in CBB instead. It's all the same money that they pay you when you have a winning ticket whether it's on a CFB, NFL game or a CBB contest. So if you like winning money start focusing on betting some early-season CBB. Or if you don't have the time to follow all those teams find a proven winner that can do it for you.

--Here are three free football picks that I personally played this week in both college and pro football, but I will not be releasing them as though they are all strong wagers they aren't quite strong enough to make my member's picks list for this coming week.

Take #379 Washington -20 over Colorado (1:30 p.m. EST): I usually don't play favorites that are this big, but this game has blowout written all over it. Washington is sprinting to the finish line and is playing their best football of the season. They would be considered a Top-25 team if not for the ferocious schedule they played to start the season. That tough schedule though creates some nice opportunity here for us. Look for them to blast Colorado again just like they did last year. Let's even go with the same score here, 52-24.

Take #408 South Alabama +10 over Middle Tennessee State (3:30 p.m. EST): Sun Belt conference games can be tricky as it seems the underdogs usually come to play. I think we have a very live dog here in this one as this South Alabama squad has been close all year despite being just 1-5 overall in the conference. They have only lost two of those six games by more than 0 points. It's Senior Day here for them in this one as they face a Middle Tennessee State team who will most likely be looking past this game as they play Troy and Arkansas State in their next two contests. South Alabama will give them a scare and lose this one by only a field goal, 30-27, and cover the spread along the way.

Take #424 New England -9.5 over Indianapolis (4:25 p.m. EST): Hard to find a more overvalued squad year in and year out in the NFL than the New England Patriots, but right now the Indianapolis Colts are definitely an overvalued football team. What they have done has been a great story so far, but keep in mind this four-game winning streak comes against Jacksonville, Miami, Tennessee and Cleveland. The Patriots usually do a good job putting young up-and-coming teams back in their place. Take a look at their pounding of the Rams just a few weeks ago to see an example of that. This line would have been -13 a month ago. Look for New England to win this, 34-20.
Doc's Sports is offering $60 worth of Jason Sharpe member's picks absolutely free – no obligation, no sales people – you don't even have to enter credit card information. You can use this $60 credit any way you please for any handicapper and any sport on Doc's Sports Advisory Board list of expert sports handicappers. Click here for more details and take advantage of this free $60 picks credit today.