Weekly Q&A with Doc's Sports Expert Handicapper Vegas Sports Informer
by Doc's Sports - 12/19/2012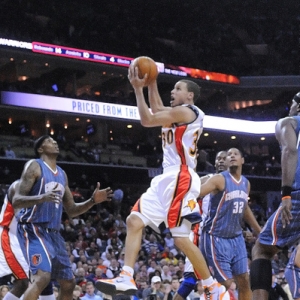 For well over 40 years Doc's Sports Service has been one of the top companies in the sports selection service industry. In an effort to provide our loyal customers a continual stream of winners, we have forged relationships with some of the top handicappers in the game. One of those top performers for over four years now has been the Vegas Sports Informer. His consistent success year in and year out at picking winners in a number of different sports can be attributed to the ability to combine a unique talent for breaking down matchups with 15 years experience working behind the counter of one of the biggest sportsbooks in Las Vegas. The Informer has been able to use this inside knowledge to his advantage to create a winning edge that every handicapper is looking for.
As part of an ongoing weekly series, Doc's Sports jumped at the opportunity to sit down with The Informer on a one-on-one basis to get a first-hand, behind-the-scenes glimpse at what is really going in the Las Vegas books as well as get his expert opinion on each week's hottest trending sports gaming topics.
Doc's Sports: Some of the football experts tagged last weekend's NFL games as 'Statement Sunday," but did the results make any kind of dramatic statement with the Las Vegas books?
VSI: In actuality, we had a pretty good Sunday when it was all said and done. While quite a few favorites made some noise early in the day, we cleaned up on the Giants loss to Atlanta and the Cowboys upset over Pittsburgh. New England's stunning loss on Sunday night broke up a number of parlays that had the potential to do some major damage.
Doc's Sports: With just two weeks left in the regular season, the most intriguing division race still going on is the three-way tie in the NFC East. Which team do you see coming out of this current logjam?
VSI: I really like what RGIII and Washington have done this season, but I am a bit leery on his current knee injury. If he can get healthy fast, I still like the Redskins' chances, but in reality if I had to wager on it right now, I would go with Dallas.
Doc's Sports: The college bowl season kicked off last Saturday, but things start really heating up from here on in. Are there any matchups over the next week or so that have caught your eye?
VSI: I actually really enjoy watching some of these early bowl games featuring teams from the mid-majors. Games such as this are these kids' Super Bowl, so they bring a high level of intensity onto the field. The first game that I am dying to see is Friday night's Ball State vs. UCF game. This matchup has "over" written all over it. We are hosting one of Saturday's games with Boise State and Washington coming to town. The weather could be a huge factor in this one as a cold front is expected to move in along with high winds. This one could end up being a gift for the "under," especially since the Broncos' strong point is now their defense.
Doc's Sports: The Los Angeles Lakers have dominated the airwaves this NBA season, but for all the wrong reasons. Right now, are you buying or selling this team?
VSI: Given their current make up, I would have to say selling. They are still a playoff team, but nowhere near a championship contender. I said it before the season started and I'll say it again, the Lakers need to move Pau Gasol for another solid point guard to run this offense. I am also not sold on Steve Nash being that guy. Gasol looks completely lost out there, especially when he is on the floor the same time as Dwight Howard. If they make the right personnel moves, then I would probably climb back on the bandwagon.
Doc's Sports: Looking at the NBA in general, are there any specific teams that you have been riding against the spread?
VSI: The two teams that have been very good to me so far are the Indiana Pacers out of the East and the Golden State Warriors out of the West. If you look at either team's record ATS, it is not that hot, but you have to know how and when to pick and choose your spots. Too many times, people want to jump on a team because they won four or five straight ATS, but you really have to focus on which teams they have played during that run. Another key is a team's point guard, which is really the equivalent of a quarterback in football. If he is battling through injuries or playing sub-par ball, I will tend to stay away from that team or actually go against it.
To keep up on all the inside information from Las Vegas be sure to follow VSI on Twitter @vsidocsports. Also, if you have any questions for The Informer that you would like us to cover in future articles please email them to askvsi@docsports.com and we will do our best to add them into the mix.