Weekly Sports Betting Hot/Cold List
by Nolan Sinclair - Strike Point Sports - 4/5/2012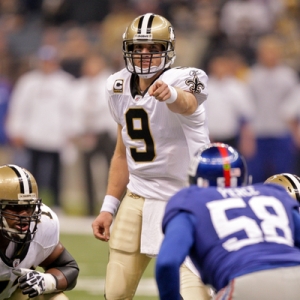 Crack! Safe! Strike three! Yes folks, its here. Baseball season is upon us, and in this writer's opinion it couldn't have gotten here soon enough.
The NCAA Tournament didn't do enough to cure my sports appetite, my three-month bender following the Giants Super Bowl victory has worn off, and the Barclay's Premier League is slowly coming to a close. I know many of you don't enjoy the latter, but I urge you to pop a Guinness and enjoy some futobl.
Regardless of what has ended, or what has begun, the first pitch, on US soil, has taken place, and St. Louis won their first game as World Champions. The Florida-Miami-Nevin Shapiro Marlins lost their first game in their new stadium, and the world is just right.
Welcome baseball season, its good to see you.
Here is this week's version of Doc's Sports Hot/Cold List:

Cold List:
10. New Orleans Saints – Since when is purposely trying to hurt someone considered wrong in the NFL? Next they are going to tell us that you can use performance-enhancing drugs to make you stronger.
9. Dustin Johnson – Johnson was, or is, becoming a favorite among the "golfers of the states," but we won't be able to watch him this weekend. Johnson was considered a top-10 favorite to win at Augusta but he will miss the tournament due to an injury. Looks like it is time to wear our fluorescent colors and cheer for Ricky Fowler.
8. NBA home teams with Leroy – NBA home squads that are, or should I say "are cursed" to see Leroy Richardson wearing the stripes, are 13-27 ATS when good ol' Leroy is blowing the whistle. It is tough to tail refs in the NBA, as they don't always announce them until later in the day. However, if you can wait, find the road team with Leroy calling the shots.
7. Wolverhampton Wolves – The Wolves are on the bottom run of the BPL and it looks as though they are going to be relegated to the second-tier of English soccer. Wolverhampton hasn't won a match since Feb. 4 and they have been outscored by 35 goals on the year. Keep an eye on April 14, as that could be a good opportunity to get some solid juice, as the Wolves will be a dog versus Sunderland.
6. St. Louis Blues – After winning nine of 10 and charging to the top of the Central Division (Western Conference), the Blues have only won four of their last 10. The Blues trail the Canucks by three points in the West for top dog honors.
5. NBA home teams – Over the last seven days NBA home squads are 22-34 ATS. That is good for only 39 percent. Many bettors love to jump on the home squad, especially when a road team is playing back-to-backs. However, they aren't cashing at the window.
4. Russ Berkman – If you don't know the story about "my dog ate my Master's tickets," you need to Google Russ Berman. Enjoy.
3. NCAA tournament – Is it just me, or did this tournament lack a flair for the dramatic? There were a few good ones (Kentucky/Louisville, Syracuse/Wisconsin, Missouri/Norfolk State,), but overall I was pretty disappointed as March left me wanting more "Madness."
2. Andrew Bailey – The Red Sox closer will be missing 3-4 months with a thumb injury. This is tough news for Red Sox Nation as Bailey was set to replace Jonathan Papelbon this season. Now it will be up to Mark Melancon to get the last three outs in Yankee Stadium, up one run, with two outs, and a man on second and third. Good lord.
1. Mike D'Antoni – New York is grabbing headlines by winning basketball games and playing defense. Two things that didn't seem to happen under the tutelage of D'Antoni
Hot List:
10. The Masters – Even non-golf fans have to appreciate the beauty of Augusta National. If your buddy says, "I will take Tiger Woods and you get the field," jump at that chance and take the field. Keep an eye out for Hunter Mahan (+2550). He is playing some solid golf.
9. San Antonio Spurs – The Spurs are 37-14 SU on the year and 32-18-1 ATS. This team, which was supposed to be too old, is wreaking havoc on the League. The Spurs have covered seven of the last eight games but only two have been against playoff teams (Philadelphia and Indiana).
8. Kentucky Wildcats – Yeah, they were that good. The Wildcats didn't seem to break a sweat during the NCAA Tournament as they went 4-1 ATS. Kentucky's only loss at the window was not covering the 8.5-point line when they won by eight.
7. Vancouver Canucks – Vancouver has won seven straight games to tie the New York Rangers for most points in the NHL. The "luck of the Canuck" is on their side as they have won six of seven by just one goal.
6. NHL home favorites – The home favorites are winning at a 60-percent clip in the NHL. At 500-242-29-64 the home cooking is extra special on the ice.
5. Champions League Futbol – The UEFA Champions League will feature some absolute powerhouses of European futbol, and some great opportunities to win some loot. In one semi-final you will see Chelsea versus Barcelona with the other featuring Bayern Munich versus Real Madrid. I would not be surprised to see a Barcelona/ Bayern final.
4. Boston Celtics – The Celtics have won seven of eight both SU and ATS. During this streak they have taken a 1.5-game lead in the Atlantic Division and have defeated Atlanta on the road, Utah at home, and Miami at home. Even a tough loss to San Antonio on Wednesday can't slow them down.
3. Mohammad El Akkari – The Moutahed of Tripoli guard went 32-59 from the three-point line and scored 113 points in his most recent game. Akkari made one free throw and shot a total of 69 shots. Moutahed won the game, 173-141. Wow.
2. Major League Baseball – Baseball is back, ladies and gentlemen. Fire up your grills and your AM/FM radios and just enjoy life. Oh wait, we don't have AM/FM radios anymore?
1. Check back soon for more Hot/Cold List.
Strike Point Sports has turned a monster profit in the NFL (+6000) and college basketball (+7000) and now they are looking for a windfall MLB betting season. They have brought in a baseball betting ringer who is releasing his plays to the public for the first time ever. You can click here to sign up.