Weekly Sports Betting Hot/Cold List
by Nolan Sinclair - Strike Point Sports - 2/21/2012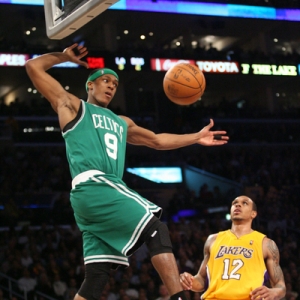 Can you smell it?
Spring is getting closer and closer. BracketBuster week has come and gone, pitchers and catchers are reporting, and that bastard groundhog was ripped from his comfortable hole in the ground in rural Pennsylvania. This is a great time of year for sports buffs.
Men's hoops is heating up just in time for March Madness, MLB and NBA rumors are circling like a tornado in the Midwest, and the golf season is just beginning. (Well that last one is more for my buddies and I to get away from our wives for a day out, but I digress.)
All that matters is winter is slowly taking its leave and spring is right around the corner (for all of us that don't live in Upstate New York or the Great Lakes region, where winter is, literally, omnipresent), and the sporting world is following suit by rapidly heating up.
And with that, no better way to start this weeks Hot/Cold List:
THE COLD LIST
10. Totals Wagering – There are only four teams in the NBA that are above .500 versus the total, and there are only 11 out of 30 teams that are over .500 versus the total in the NHL. This has been a tough adjustment for totals bettors as the NFL had more than half of the entire league finish above .500 versus the total. When in doubt: pound that 'under'.
9. Rajon Rondo – Rondo is one of my favorite players in the NBA but good lord can he throw a temper tantrum. I haven't seen someone throw a ball at a ref since Scuffy McGee in 1962 (a "Rookie of the Year" quote for all you movie buff's out there). Rondo got himself suspended for two games due to his outburst.
8. Pittsburgh Panthers – After winning four straight both straight up and against the spread, the Panthers have been on a free fall, losing four straight both SU and ATS. The Panthers have lost two at home and two on the road to the likes of South Florida, West Virginia, and Seton Hall. This is after winning games over Georgetown, Villanova, and at West Virginia.
7. Boston Bruins – Over the last week the Boston Bruins are 1-3. Their only win came in a shootout victory at Montreal. In their three losses they have been outscored by a combined 9-2.
6. Zaragoza – This lovely little club out of La Liga has won one soccer match since Oct. 16, 2011. For anyone keeping track that is 16 matches. Ugh.
5. Washington Capitals – The Capitals are 1-5 in their last six games. They are playing hard, but not getting the job done. Out of their five losses, three have been by one goal. They have also only gone 'over' the total once in their last six games.
4. Carmelo Anthony – He comes back and the Knicks lose by eight to the New Jersey Nets. Hmmm…
3. Alabama – This sure isn't football season. The Crimson Tide was a wrecking ball during football season. But now that hoops season is here Tide backers aren't as fortunate. Alabama is just 3-7 ATS in their last 10 games.
2. NBA Over – Over the last seven days the over in non-overtime games is just 18-34. That is only good for a 34.62 percent winning percentage. When are these NBA players going to start scoring? (Answer: never.)
1. ESPN – The company did a job of reacting quickly to the "Chink in the Armor" headline, released last week online after the Knicks lost to the Hornets. But they also showed a lack of class with their headlines and lack of humor.
Which brings us to…
THE HOT LIST
10. "Saturday Night Live" – This show just seems to hit the nail on the head each and every time they do a "sports-themed" spoof. Do yourself a favor and check out the Jeremy Lin skit. Hilarious.
9. Hockey Overs – Teams have been lighting the lamp quite often over the past week in the NHL. The over has been hitting 62 percent of the time. The Philadelphia Flyers have done their best to help as their last five games have gone over the total.
8. Yale – The Bulldogs are 5-1 ATS in their last six games. Their only blemish is a 16-point loss when they were getting 11.5 points. During this streak they have also covered three of their last four road games. Don't sleep on the Ivy League. It can be a gold mine if you know where to look.
7. Home teams with Tre Maddox – NBA home squads are 14-6 with Maddox blowing the whistle. Even better is that they are winning the games by an average of 11.3 points per game. That is the definition of a homer.
6. Borussia Monchengladbach – Try and say that five times fast. Don't worry if you can't, as you only have to say it once at the window. B.M. has won five of their last six matches and their only non-win is a draw versus Wolfsburg. (And yeah, we're talking soccer. C'mon people: culture yourselves!)
5. New Mexico Lobos – The Lobos have won seven in a row ATS and are now 17-6 ATS on the season. Their current streak includes covers over San Diego State, Wyoming, UNLV, and Colorado State. Two weeks ago they were an afterthought. Now they might be the best team west of the Mississippi.
4. Vancouver Canucks – Vancouver has quietly stormed its way up the NHL ladder. The Canucks are now two points behind Detroit for best record in the NHL with 82 points. They made that run while winning 10 of their last 12 games. Be wary, however, as Vancouver's five games are all on the road.
3. Feb. 24 – This is the day that full squads are allowed to report to the diamond. Ladies and Gentlemen, I give to you baseball season!
2. Miami Heat – LeBron and company are just wrecking people. Miami is 9-1 SU and 8-2 ATS in their last 10 games. Keep an eye on them in the month of March as they head to Portland, Utah, and Los Angeles. I think that they will relish a West Coast swing and this team has the swagger of…dare I say…a champion.
1. Check back next week for more Hot/Cold List.
Strike Point Sports is one of the top sports handicappers in the country and is red hot right now. They have picked up $9,600 in college basketball profit over the last 10 weeks and are a near-perfect 13-3-1 with their top hoops picks. They will have a 6-Unit NBA Game of the Month on Wednesday and then an enormous 8-Unit College Game of the Year on Saturday and you don't want to miss out. Click here for more information and to sign up.