Back to the Futures: Carolina on Your Mind
by Ricky Dimon - 6/7/2013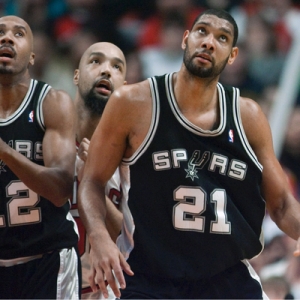 Two of the top three favorites to win the College World Series heading into Super Regional action this weekend hail from the Tar Heel State. One, however, will not be advancing to Omaha. That's because North Carolina and South Carolina find themselves in the same Super Regional. While the future is potentially bright for both teams, they are both risky plays given the difficulty of the draw.

(Odds provided by Sportsbook.ag unless otherwise indicated).

College World Series

North Carolina (+350) – The Heels are coming off an absolute wild Chapel Hill Regional, in which they ultimately needed to beat Florida Atlantic once in two tries. UNC dropped the first game of the final round 3-2 before outlasting the underdogs 12-11 in an 11-inning thriller. North Carolina and South Carolina are tied for the most postseason games won (45) since 2006.

South Carolina (+450) – The Gamecocks won back-to-back National Championships in 2010 and 2011. Their bid for a third title in four years took a hit when they entered the NCAA Tournament having lost three games in a row and four of five. South Carolina, a visitor this weekend at its in-state rival, picked up the pace by going 3-0 in the Columbia Regional and outscoring opponents 32-10.

Vanderbilt (+450) – Vandy is ranked second in the USA Today Coaches Poll, in between third-ranked UNC and No. 1 LSU. The Commodores lost the championship game of the SEC Tournament 5-4 in 11 innings to the Tigers. Vanderbilt, which faces Louisville this weekend, recently survived a regional elimination game by dominating Georgia Tech 7-1.
Virginia (+500) – Speaking of extra-inning title showdowns, Virginia used a walk-off homer to beat Florida State 7-4 in 12 innings to conclude the ACC Tournament. The Cavaliers then rolled through the Charlottesville Regional, going 3-0 and giving up a mere four runs in three contests. They are now hosting Mississippi State.
World Series

Detroit Tigers (+600) – Detroit (32-26) is not exactly setting the world on fire, but Miguel Cabrera is. The slugger has a real shot at winning back-to-back Triple Crowns for the defending American League Champions. Cabrera has a healthy lead in batting average, a virtually insurmountable lead in RBI, and he is well within striking distance in homers.

Texas Rangers (+700) – Giving up a walk-off bomb to Big Papi on Thursday did not help matters, but Texas is still 13 games over .500 and locked in what is already an epic AL West battle with Oakland. Adrian Beltre (.311, 13 HRs) and Yu Darvish (7-2, 2.77 E.R.A.) are leading the way for the Rangers.

Atlanta Braves (+800) – The Braves have the biggest division lead in Major League Baseball, and it's not even close. Three of their highest-paid players (B.J. Upton, Dan Uggla, and Jason Heyward) are hitting below the Mendoza line. Just think if any or all of those guys get going….

St. Louis Cardinals (+800) – Is there a more consistent franchise in baseball right now, either from year to year or game to game? As for this season, the Cardinals (39-21) have lost back-to-back games only three times. A big reason for their success is that Carlos Beltran, 36, is turning back the clock.

Belmont Stakes

Orb (+300) – Orb took care of business as the favorite at the Kentucky Derby, but his Triple Crown bid ended with room to spare during second-leg action at the Preakness. The post position did help Orb's chances, and he stumbled to a fourth-place finish. Orb on Saturday will be in the No. 5 spot, which should be more beneficial.

Revolutionary (+450) – Revolutionary finished in the money (third) in Kentucky then skipped the Preakness in order to maximize his chances at the Belmont. This horse represents trainer Todd Pletcher's biggest hope to get on the scoreboard during the Triple Crown season. Revolutionary is starting out of gate No. 9.

Oxbow (+600) – After a seventh-place showing at the Kentucky Derby, Oxbow led from start to finish to crash Orb's party at the Preakness. The Belmont is being billed as an Orb-Oxbow showdown, but other contenders like Revolutionary and Palace Malice have other ideas.

Palace Malice (+800) – Pal-Mal led for much of the Kentucky Derby before fading down the stretch to 12th. So the question is, will he be able to hold up at the Belmont, which is the longest of the three. On the positive side, Palace Malice should be well-rested after bypassing the Preakness, and he has world-class jockey Mike Smith on top.

NBA Finals

San Antonio Spurs (-120) – After upsetting Miami 92-88 in Game 1 on Thursday, the Spurs are suddenly a -120 favorite to win the NBA Championship. The Heat had been favored to win it all from wire to wire, but they are now a slight +110 underdog. So much for rust of a nine-day layoff being a problem for San Antonio. It played a near-flawless game (just four turnovers) and extended its winning streak to seven games dating back to round two against Golden State.

Game 2: Miami (-5.5) vs. San Antonio – The early line on Sunday's Game 2 is the same as it was for the series opener. After all, Miami had every reason to win on Thursday. The Heat shot better from the floor, better from three-point land, and won the rebounding battle by a margin of seven. LeBron James also had a triple-double of 18 points, 18 rebounds, and 10 assists. Nonetheless, they found a way to lose. That way, of course, was having more turnovers in the fourth quarter than the Spurs had in the entire game.
Read more articles by Ricky Dimon