Back to the Futures: The Win-dy City
by Ricky Dimon - 6/25/2013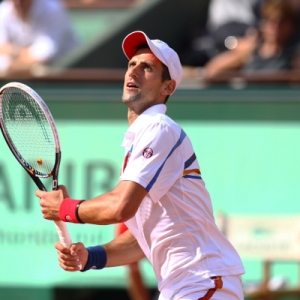 Two postseasons that were off the chart on the entertainment scale recently came to an end, with Miami winning back-to-back NBA titles before Chicago lifted its second Stanley Cup in the last four years. Still, there is more to be had in the sports world this week. Tiger's Tiger-less tournament begins on Thursday, the NBA Draft is on the immediate horizon, and Wimbledon is already underway.

Odds provided by Sportsbook.ag.

2014 Stanley Cup

Pittsburgh Penguins (+500) – Unlike the Heat, the Blackhawks are not favored to repeat (or in Miami's case three-peat) in 2014. Instead, Pittsburgh is currently the top choice to get cozy with Lord Stanley next summer. The Penguins were the best team in hockey during the second half of the regular season, winning 15 games in a row at one point before another seven-game winning streak.

Chicago Blackhawks (+600) – After capturing the cup in 2010, Chicago basically broke up the team (albeit not in Florida Marlins firesale style). Will the same thing happen again? The Blackhawks have a few contract decisions to make, including with breakout star of the playoffs, Bryan Bickell.

St. Louis Blues (+800) – St. Louis finished third in the Western Conference before being bounced by Los Angeles in the first round. The Blues are by no means loaded with star power, but they are one of the youngest and deepest teams in the business. In addition to boasting three capable goalies, they had nine players finish with between 20 and 36 points.
Boston Bruins (+900) – While the Game 6 collapse was a big one, Boston should be able to mentally overcome the fact that it gave up two goals in a span of 17 seconds in the last 1:16 of Chicago's cup-clincher. After all, the B's should have been out in round one vs. Toronto. Zdeno Chara is already 36 years old, and he was somewhat exposed by the Blackhawks, but Boston should still be in good shape for 2014.
Wimbledon

Novak Djokovic (-125) – Just one day into the Championships, Hell has already frozen over at the All-England Club. Two-time champion Rafael Nadal is out, and the odds have shifted accordingly. Djokovic went off as a +175 favorite at the beginning of the tournament, and suddenly he is -125. No, there will not be a Djokovic vs. Nadal final.

Andy Murray (+300) – Murray, who will not necessarily benefit from Nadal's loss to Steve Darcis unless he reaches the semifinals, is still +300 to become the first British champion of Wimbledon since 1936. The world No. 2 got off to a strong start on Monday by crushing Benjamin Becker, who is a dangerous grass-court player.

Roger Federer (+350) – Nobody can potentially benefit more from the Spaniard's stunning exit than Federer, for whom Nadal has been an arch-nemesis. In the same quarter as Nadal, Federer once had the toughest draw of anyone. Now he appears to have one of the easiest. Are the stars aligning for an eighth Wimbledon triumph?

Jo-Wilfried Tsonga (+2000) – Also on the Murray-Federer-Nadal side of the bracket, Tsonga could face Murray in the quarters and Federer in the semis. The Frenchman, though, is faced with a brutal road. He has to play Ernests Gulbis in the second round on Wednesday before a possible date with Queen's Club runner-up Marin Cilic in the fourth round.

AT&T National

Adam Scott (+1200) – Defending champion Tiger Woods, who basically runs — and dominates — the event, is out. So, too, is U.S. Open Champion Justin Rose. That means Scott, the Masters winner, finds himself as the betting favorite. Recent results include T-13 at the Memorial and T-45 at the U.S. Open.

Hunter Mahan (+1500) – Mahan finished T-8 last year while Scott came in solo third, so both players are no strangers to success at this event. The in-form American enjoyed a fourth-place showing at the U.S. Open, and he posted a T-24 at last week's Travelers Championship.

Jason Day (+1500) – Day has major champion written all over him…and he may have the title of AT&T champion ahead of him this week. The 25-year-old Aussie is coming off a runner-up showing at Merion, and he finished T-8 with Mahan at last season's AT&T.

Brandt Snedeker (+1500) – The reigning FedEx Cup winner has dealt with injuries in 2013. He had two disappointing tournaments to begin June, but he recorded a decent T-17 two weeks ago at the U.S. Open. Snedeker is arguably the best putter on tour, so he can always contend.

NBA Draft

Victor Oladipo draft position "over/under" 3 – Oladipo's stock is sky-high at the moment. The question is if he can displace either Nerlens Noel, Ben McLemore, or Otto Porter Jr. during Thursday night's NBA Draft. If he does not, Phoenix at No. 5 or New Orleans at No. 6 seems like a likely destination.

Trey Burke draft position over/under 7.5 – Sacramento owns the seventh overall picks, and Burke may not get past that spot. The former Michigan star could go sixth to the Pelicans (yes, the Pelicans) or to the Kings.

Shane Larkin draft position over/under 15.5 – Barry Larkin's son is going to go off the board somewhere in the 14-18 range, in all likelihood. Utah is interested, but it would not be a shock to see the former Miami point guard land in Boston with the 16th pick.

Ben McLemore vs. Otto Porter draft position – Noel is widely expected to go No. 1 overall. Will it be McLemore or Porter going No. 2 to Orlando, or will Cleveland make a surprise move and snag either McLemore or Porter at Noel's expense? Porter may be a better fit for some of the top-picking teams, but McLemore comes with higher praise.
Read more articles by Ricky Dimon