Back to the Futures: Are You Ready for Some Football?
by Ricky Dimon - 9/4/2013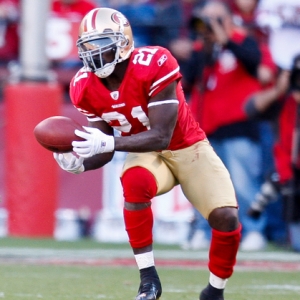 Golf and tennis are winding down, with the FedExCup playoffs almost halfway home and the U.S. Open wrapping up the Grand Slam season. Baseball's regular-season is also on the home stretch. Football, though, is just now heating up. The college football campaign is underway and NFL kicks off on Thursday with a showdown between Baltimore and Denver.

Odds provided by Sportsbook.ag.

Super Bowl

Denver Broncos (+650) – It wasn't exactly the smoothest end to an offseason for the Broncos, who will miss linebacker Von Miller for six games due to suspension. Still, Denver went 13-3 last season, and now Wes Welker is on board at receiver to go along with a healthier Peyton Manning—who has a full year under his belt with his new team.

San Francisco 49ers (+750) – The 49ers are not unlike the Broncos. They lost to Baltimore in a playoff thriller (the Super Bowl in San Francisco's case), they will be without a key defensive player (cornerback Chris Culliver is out for the year with a torn ACL), and their quarterback (Colin Kaepernick) has a year of experience in his corner.

Seattle Seahawks (+850) – Seattle was seconds away from advancing to the NFC Championship, and it is expected to reach at least that round in 2013-14. It's hard to see any weakness in the Seahawks, who have a balanced offense led by Russell Wilson and Marshawn Lynch to go along with a stingy defense.
New England Patriots (+900) – Speaking of tumultuous offseasons, the Patriots had one. Rob Gronkowski is still hurt; the Tim Tebow experiment did not turn into a soap opera, but it also amounted to nothing; and then there was Aaron Hernandez. Nonetheless, Tom Brady is still Tom Brady, and Danny Amendola arrived to replace Welker.
BCS National Championship

Alabama (+250) – Alabama's title defense is off to a strong start following a 35-10 blowout of Virginia Tech in Atlanta. Their offense was far from stellar, but Christion Jones returned two kicks for touchdowns, and the Tide limited Virginia Tech to 212 yards of total offense. After an off week, Alabama will next go up against none other than Texas A&M and Johnny Manziel.

Ohio State (+500) – The Buckeyes opened with a 40-20 victory over Buffalo in a game that featured a second-quarter hiccup but was otherwise straightforward (Urban Meyer's squad led 23-0 after the first). Braxton Miller compiled 265 yards of total offense, and Jordan Hall rushed for 159 yards.

Oregon (+800) – Like Alabama and Ohio State, Oregon was not tested in its opener. A Saturday date with Virginia will reveal a lot more about the Ducks, who are coming off a 66-3 laugher against Nicholls State. Three players rushed for more than 100 yards, including QB Marcus Mariota—who also passed for 234 yards and a touchdown.

Texas A&M (+1200) – The "Johnny Football" chaos is not ending anytime soon; not if he plays, not if he doesn't play, not if he plays some…. The latter is what happened in Week 1, when Manziel led the Aggies past Rice before getting benched in the fourth quarter because of taunting. A&M has Sam Houston State on Saturday before hosting Alabama.

World Series

Los Angeles Dodgers (+250) – The Dodgers lost five of 10 games from Aug. 18 through Aug. 27, a veritable slump by their standards. But they are back on track now, riding a six-game streak. Clayton Kershaw and Zack Greinke have been virtually unhittable for the soon-to-be NL West Champions.

Detroit Tigers (+400) – Max Scherzer has been the ace of late, even ahead of Justin Verlander. Detroit is just 4-5 in its last nine contests, but Jim Leyland's club is still locked in an epic four-way battle with Boston, Texas, and Oakland for the best record in the American League.

Atlanta Braves (+500) – The Braves are banged up, to put it mildly. Tim Hudson is out for the year, Jason Heyward has a broken jaw, Dan Uggla is coming off eye surgery, and neither Upton brother is 100 percent. Still, if Atlanta can maintain its status as the No. 1 seed, it will have a chance for rare playoff success because it is simply dominant at home.

Boston Red Sox (+600) – Boston has just about stuck a fork in the AL East thanks to an 8-2 record in its last 10 games combined with Tampa Bay's 2-8 mark in its last 10. The Yankees have also cooled off, all but ending their division-title chances.

FedEx Cup

Tiger Woods (+200) – For Tiger, the first two FedEx Cup playoff events played out like majors: serious contention followed by late hiccups. He lost to Adam Scott by one stroke at the Barclays but shot himself out of last week's Deutsche Bank Championship in the third round.

Adam Scott (400) – Scott slumped to a T53 finish at the Deutsche Bank, but his triumph at the Barclays still has him at No. 2 in the FedEx Cup standings behind Deutsche Bank winner Henrik Stenson. Meanwhile the field is +225 to win the FedEx Cup, almost entirely because of Stenson.

Phil Mickelson (+1000) – Like Scott, although not quite to the same extreme, Mickelson fared better at the Barclays (T6) than he did at the Deutsche Bank (T41). Lefty sits in sixth place right now, so he has a good chance of controlling his own destiny at the Tour Championship in Atlanta.

Matt Kuchar (+1200) – "Mr. Consistent" is up to his old tricks, rarely winning (aside from a hot streak this spring in match play and at The PLAYERS) but always contending. In fourth place right now, Kuchar finished T19 at the Barclays and T4 at the Deutsche Bank.





Read more articles by Ricky Dimon