Back to the Futures: Heat Three-Peat?
by Ricky Dimon - 6/21/2013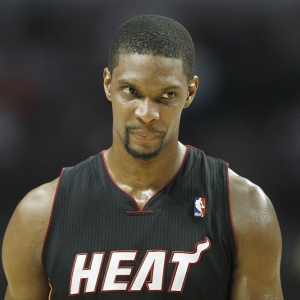 A ton of huge sporting events are at the forefront of people's minds right now, either on the immediate horizon or already eagerly-anticipated even though they will not grace our presence until next summer. With the Heat having gone back-to-back, talk of a potential three-peat is inevitably underway. On the pitch, the Confederations Cup is whetting appetites for the 2014 World Cup. Much sooner in the future, tennis and golf are set to continue their furious streaks of summer Grand Slams.

Odds provided by Sportsbook.ag.

2014 NBA Championship

Miami Heat (+250) – Miami is one of the few contending teams that seemingly does not have serious question marks heading into next season. The defending champs' Big 1 has at least one more year, and the Not-As-Big 2 should be back in a supporting role. Of course, we were one missed Ray Allen three-pointer away from the script possibly being completely different.

Oklahoma City Thunder (+600) – Russell Westbrook's knee injury perhaps inadvertently gave us one of the best NBA Finals in the history of the league. It did not include the Thunder, but they are expected to make it back after finishing runner-up to the Heat in 2012. To say the OKC nucleus will still be in its prime in 2014 would be an understatement.

Chicago Bulls (+1000) – The Bulls compiled a 45-37 record, advanced one round in the playoffs, and took a game off the eventual champions. Just think if they had not been missing their best player and former MVP of the NBA? One can only assume that Derrick Rose will actually, finally, mercifully make his comeback next season…but we're still waiting….
San Antonio Spurs (+1000) – Unlike Oklahoma City, San Antonio is getting older and not necessarily better. Tim Duncan and company did extremely well to reach the finals, but many believe that was their last go-around. Kawhi Leonard and Danny Green were pleasant surprises from a different generation, but questions abound for next season and beyond.
World Cup

Brazil (+350) – Brazil has home-field advantage in 2014…and it also has Neymar. The 21-year-old star is currently turning heads at the Confederations Cup, where the host nation has already punched a ticket to the semifinals and is favored to take the title.

Argentina (+450) – Whenever you have Lionel Messi, you have a chance. A two-time World Cup champ (1978 and 1986), Argentina has not advanced past the quarterfinals since a runner-up finish in 1990.

Germany (+500) – The Germans have been a model of consistency even though they have not hoisted the cup since 1990. They are coming off consecutive third-place showings in 2006 and 2010, and they have reached at least the quarterfinals at each of the last six installments of the biggest sporting event on the planet.

Spain (+600) – Spain is the defending World Cup champion (2010) and it is the two-time reigning champion of Europe (2008 and 2012). Still ranked No. 1 in FIFA ahead of Germany and Argentina, the Spaniards are currently 2-0 in group-stage play at the Confederations Cup.

British Open

Tiger Woods (+600) – It has now been more than five full years since Tiger last captured a major title. He is still playing well enough to think that the floodgates will open once he wins one, but No. 15 is proving to be outrageously difficult. Tiger, who last lifted the Claret Jug in 2006, finished T-28 at Muirfield in 2002.

Rory McIlroy (+1200) – McIlroy is well ahead of everyone other than Tiger when it comes to odds simply because he is Rory McIlroy, but his current slump is a dismal one. A British Open layout may not help; he has finished better than T-25 only once in five appearances.

Adam Scott (+2000) – Scott is now a major champion (he won the Masters two months ago), and he is coming off his best-ever showing at the Open Championship. The Aussie earned the silver medal (albeit after a late collapse that deprived him of the title) after having never previously placed better than T-16.

Justin Rose (+2000) – Speaking of newly-christened slam winners, Rose is fresh off a title at the U.S. Open. He has not finished better than T-4 at the British since his amazing performance as a 17-year-old amateur in 1998, but the stars appear to be aligned for that to change.

Wimbledon

Novak Djokovic (+175) – Djokovic, the 2011 champion, made out like a bandit when the Wimbledon draw was revealed on Friday. He is in a half of the bracket that includes none of the other Top 4 title favorites. Djokovic very nearly completed the career Grand Slam at the French Open, but he lost to eventual winner and eight-time champion Rafael Nadal in an epic semifinal.

Andy Murray (+300) – Murray came within one match of British glory at last year's event before losing to Roger Federer. The pressure will once again be huge, but Murray may relish it to a greater extent and be more confident in his ability to handle it after capturing gold at the London Olympics (also on grass at the All-England Club).

Rafael Nadal (+320) – A two-time winner of Wimbledon, Nadal may have to beat Federer, Murray, and Djokovic in order to triumph for a third time. Still, the fifth-ranked Spaniard has managed his schedule in masterful fashion, and both his knees and his spirits should be sky-high after yet another command performance at Roland Garros.

Roger Federer (+550) – Federer may be slowing down at 31 years old, but he is still a major threat, and the grass courts of the All-England Club have to provide him with his best chance of adding to his 17 Grand Slam titles. What does not help his chances is that the seven-time champion is in the same quarter of the bracket as arch-nemesis Nadal.



Read more articles by Ricky Dimon