Back to the Futures: Time to Hit the Hardwood
by Ricky Dimon - 10/31/2013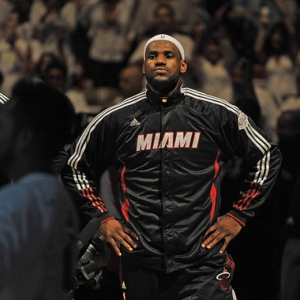 The baseball season officially ended on Wednesday night, the second day of the 2013-14 NBA campaign. Now it's basketball sharing the limelight with the pigskin, so it's time to take a look at some college and professional future odds.

Odds provided by Sportsbook.ag unless otherwise indicated.

NBA Championship

Miami Heat (+200) – Two days in and we've already seen what may be the biggest upset of the entire season. Philadelphia is supposed to be tanking for Andrew Wiggins, but the Sixers stunned visiting Miami 114-110 on Wednesday. The Heat are 1-1 after a solid win over Chicago in their opener.

Oklahoma City Thunder (+700) – Kevin Durant poured in 42 points in Oklahoma City's season-opening 101-98 victory at Utah on Wednesday. Durant may not have to score that many starting later next month as Russell Westbrook is expected to return from injury.

Los Angeles Clippers (+800) – The Doc Rivers era did not get off to a great start as the Clippers lost to their fellow L.A. team 116-103 on Tuesday. This is one of those teams, though, that will probably be peaking for the playoffs. New players and a new coach will take some time to gel.

Chicago Bulls (+800) – Derrick Rose was awesome during the preseason. He wasn't in the loss to Miami, but Carlos Boozer was (31 points on 13-of-18 shooting). Rose—and the Bulls—will only get better as the season progresses as he gets more and more games under his belt.

NBA scoring leader(odds proved by BetOnline Sportsbook)

Kevin Durant (+120) – Durant won three scoring titles in a row until being dethroned by Carmelo Anthony last season. OKC's superstar has averaged more than 27 points per game in each of his last four seasons. He may have a big lead in this department by the time Westbrook returns.

Carmelo Anthony (+315) – Carmelo's 28.7 ppg average was the second best of his career and his highest since a 28.9 mark with Denver in 2006-07. He opened this season with a double-double (19 points, 10 rebounds) in New York's 90-83 win over Milwaukee on Wednesday.

LeBron James (+350) – LeBron is a four-time NBA MVP (including two straight heading into this season), but scoring titles do not come as easy. It doesn't help, in the scoring regard, having a stellar supporting cast—unlike the case in Cleveland. If Dwyane Wade struggles physically, LeBron's scoring will rise.
Kobe Bryant (+825) – The scoring title, of course, is about points per game—not total points. So the timetable for Kobe's return is not much of a factor as long as it's early enough for him to qualify. Kobe, who tore an Achilles' in April, may have to do it all when he comes back for a Lakers squad that is not expected to be very good.

NCAA Championship

Kentucky (+400) – One year after winning it all, John Calipari and company did not even make the NCAA Tournament. The Wildcats head into this season with returnees Alex Poythress and Willie Cauley-Stein to go along with six—count 'em…six—McDonald's All-Americans in the freshman class.

Kansas (+600) – One frosh that Calipari did not land was Wiggins. The Jayhawks lost a significant chunk of their roster from last season's team that suffered a Sweet 16 overtime heartbreaker to Michigan. Don't sleep on fellow freshmen Joel Embiid and Wayne Selden.

Duke (+700) – Speaking of diaper dandies, Mike Krzyzewski has one in Jabari Parker. Duke lost Mason Plumlee and Seth Curry from last year's squad that fell to Louisville in the Elite 8, but almost everyone else is back to join Parker and give Coach K plenty of pieces with which to work.

Louisville (+800) – Rick Pitino says he is on the verge of building a mini-dynasty at Louisville. The Cardinals won the championship in 2013, but Peyton Sivaand Gorgui Deng have taken their talents to the NBA, and Kevin Ware is obviously still recovering from his broken leg.

ACC regular season

Duke (+175) – It's a new-look Atlantic Coast Conference, and it will get even newer in 2014-15 when Louisville joins the fray. Already on board are Notre Dame, Pittsburgh, and Syracuse. According to the odds, though, Duke is still hanging around and expected to show everyone who's boss.

Syracuse (+250) – Michael Carter-Williams is gone, and that loss suddenly looks even bigger after MCW's NBA debut against Miami on Wednesday. C.J. Fair, though, is back and touted as the conference's preseason player of the year. Also watch out for freshman Tyler Ennis.

North Carolina (+350) – The Tar Heels are not exactly loaded, but the situation could be worse. James Michael McAdoo is back for a third season at Chapel Hill, something few could have expected when he arrived. P.J. Hairston is also still around (somewhat controversially), so this UNC ballclub is experienced.
Notre Dame (+650) – Along with Syracuse, Notre Dame has moved over from the Big East and is expected to be a major player in the ACC right away. The Fighting Irish return four starters from last season's team, including two senior guards in Jerian Grant and Eric Atkins.
Read more articles by Ricky Dimon