Back to the Futures: Mile-High Meltdown Leaves Patriots as Favorites
by Ricky Dimon - 1/15/2013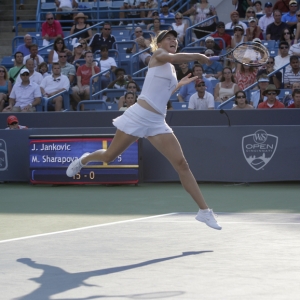 And then there were four.

By default, the disrespected Atlanta Falcons are finally among the top four Super Bowl favorites. They are actually third, just barely ahead of Baltimore. According to the oddsmakers, however, it is a two-team race between New England and San Francisco for the Lombardi Trophy.

Odds provided by Sportsbook.ag unless otherwise indicated.

Super Bowl

New England Patriots (+120) – Everything has been falling into the Patriots lap. Baltimore and Houston started losing games in bunches to give New England a bye in the playoffs, and now Tom Brady and company get to host the AFC Championship after the Ravens' miracle win over top-seeded Denver.

Get $60 in FREE Member Picks
No Obligation
Click Here

San Francisco 49ers (+180) – It's safe to say nobody is calling for Alex Smith to be the starting quarterback of the San Francisco 49ers. Smith did not do anything wrong, aside from the fact that he is not Colin Kaepernick. After seeing what Kaepernick did to the Packers, it has to be difficult to pick against San Francisco under any circumstances.

Atlanta Falcons (+650) – Remember that monkey-off-my-back celebration Steve Young did after the 49ers won Super Bowl XXIX? Yeah, that's probably what Matt Ryan, Mike Smith, Arthur Blank, Thomas Dimitroff, and just about every other member of the Falcons' organization did after finally getting a playoff win (one that came in hard-to-believe fashion, no less).

Baltimore Ravens (+700) – The Ravens won because Rahim Moore and the rest of the Broncos' defense made the worst defensive play in NFL history. Period. End of story. Still, Baltimore has to be credited for hanging around with the hottest — and arguably the best — team in the league. Can it do the same as a nine-point 'dog in New England?

Heisman Trophy

Johnny Manziel (+300) – As you are reading this, Manziel just scored another touchdown on Mike Stoops' beleaguered Oklahoma defense. Perhaps that explains why an upset Stoops said that the 2012 Heisman winner could win three or four such awards if he stays out of jail. Ouch. That must hurt Johnny Football. But it probably doesn't hurt as much as the touchdown — another one — he just pinned on Stoops' "defense."

Jadeveon Clowney (+1000) – If Michigan running back Vincent Smith had a Heisman Trophy vote, you can bet it would go to Clowney. For the simple fact that he is a defensive player, however, South Carolina's ridiculously talented defensive end probably won't get enough of them to seriously compete for the sport's most prestigious award.

A.J. McCarron (+1000) – It doesn't matter if A.J. McCarron never wins a Heisman. It wouldn't matter if he had not won either of Alabama's two BCS Championships. No matter what, A.J. McCarron wins at life. Did you see his girlfriend?

Braxton Miller (+1000) – Ohio State is actually eligible to win something next season. That will at least give its starting quarterback at outside shot at winning the Heisman.

Aaron Murray (+1000) – You don't want your last game to come against a team as bad as Nebraska. You don't want your last game of real importance to end on the five-yard line against the best team in college football. As a result, Murray is going back to Georgia. Sic 'em!

NBA Eastern Conference

Miami Heat (-175) – The Heat have L.A. to thank for the fact that their own mid-season swoon isn't garnering massive attention. Miami has lost three of four, four of six, and six of 10. Dwyane Wade did not even see the floor in the fourth quarter in Monday's loss to Utah. Yep, there's trouble in paradise.

New York Knicks (+500) – When you're near the top of the standings and you go 4-6 in your last 10, you expect to lose ground. Well, that has not happened in the Eastern Conference. New York is still within a half game of the cooling Heat.

Chicago Bulls (+600) – Chicago held Atlanta to 58 points on Monday. That's right; fifty-eight points. That says a lot more about how horribly the Hawks are playing right now, but it's still impressive on the Bulls' part. Just think about the possibilities if and when Derrick Rose returns.

Boston Celtics (+1000) – Boston is in seventh place in the Eastern Conference, but that is not as worrisome as it sounds. The eight current playoff teams are all within five games, and the surging Celtics have won six in a row.
Australian Open (odds provided by Bovada Sportsbook)

Serena Williams (Even) – Serena suffered a brief but very real injury scare when she rolled over on her ankle in the first round. No matter…at least not in that laugher of a match. Serena went on to serve up a double-bagel, 6-0, 6-0 over Edina Gallovits-Hall.

Victoria Azarenka (+350) – Azarenka has been making more news off the court than on, as she is dating Redfoo — the LMFAO artist who is 14 years her senior. When she hasn't been too busy Party Rocking (and she has done a fair amount of that), Azarenka has been good enough at her sport to keep holding off Serena at the top of the WTA rankings.

Maria Sharapova (+700) – Speaking of double-bagels and off-the-court endeavors…. Sharapova is dating ATP star Grigor Dimitrov (who is tipped by many as a future world No. 1), and she has launched her own candy, "Sugarpova." The blond bombshell hasn't been on fire since winning the French Open, but she still unleashed a 6-0, 6-0 beatdown of Olga Puchkova on Monday.

Agnieszka Radwanska (+1200) – It would not be unfair to break the WTA Tour into three tiers right now. There's Serena by herself, then there's Azarenka and Sharapova, and then there's everyone else. Radwanska is the best of the rest, but she has never won a Grand Slam title and she won't Down Under.

Read more articles by Ricky Dimon