Case of the Mondays: Rough Weekend on the College Gridiron
by Ricky Dimon - 10/21/2013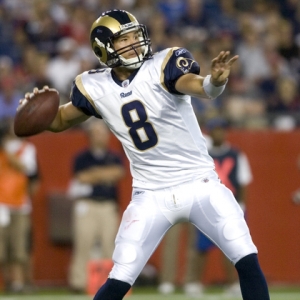 Perhaps it is appropriate that during the first week of the 2013 BCS standings, the SEC (which has won seven straight BCS National Championships) caused absolute chaos. Of course, it did not exactly take place right at the top—it was LSU, Georgia, Texas A&M, and South Carolina who bit the dust, whereas Alabama continued to take care of business. The ACC did not have as many impactful games (it never does), but the result of one leaves the Oregon Ducks temporarily stunned.

All odds provided by Sportsbook.ag unless otherwise indicated.

Oregon. The Ducks have scored at least 45 points in all seven of their games, and they have exceeded the half-century mark in six of those seven. Not a single win has come by fewer than three touchdowns, and one of those victories came on the road against a team (Washington) that was No. 16 at the time. But if the regular season ended right now, Oregon would not be in the BCS National Championship Game. That's because Florida State shocked Clemson 51-14 in Death Valley on Saturday night and shocked even more folks when it registered at No. 2 behind Alabama in the first BCS standings. Oregon is third. The Ducks are -21.5 home favorites over UCLA this upcoming Saturday. They are +160 co-favorites with Alabama to win the national title, according to Carbon Sports.

SEC favorites. It's a great time to be a Tiger, but not the one that you traditionally think of in the SEC. Missouri, which was actually getting three points at home vs. Florida, hammered the Gators 36-17 and is No. 5 in the BCS. Tennessee was also a home underdog on Saturday, by seven points against South Carolina. The Vols won by two on a last-second field goal. Georgia's injury-plagued season continued to spiral out of control when it got outscored 17-0 in the fourth quarter at Vanderbilt. Once comfortably covering a -6.5 spread, the Dawgs lost, 31-27. Ole Miss, a -9.5 'dog, surprised visiting LSU with a 27-24 scalp of the Tigers. As for another Tiger, Auburn, its bounce-back season continued at Texas A&M. Getting 12.5 points, the visitors battered "Johnny Football" and came away with a 45-41 upset. So count 'em up: of six SEC games, the underdog won five. Alabama is -450 to win the SEC Championship. Nobody else other than Missouri (+350) is better than +1000.

Detroit Tigers. The Tigers quite literally got slammed out of the playoffs by Boston. They had a chance to take complete control of the ALCS before David Ortiz cleared 'em all to tie Game 2 in the bottom of the eighth. On Saturday, Shane Victorino lost one over the green monster for a grand slam in the bottom of the seventh to all but send the BoSox to the Fall Classic. On Monday, Hall of Fame manager Jim Leyland stepped down from his post as head man in Detroit. The Red Sox are -155 favorites to beat St. Louis and win the World Series.

Clayton Kershaw. In the biggest game of the season last Friday, Kershaw allowed as many runs as he did in the entire month of July (six starts) and more than he did in the entire month of August (five starts). The Cardinals torched L.A.'s ace for seven runs on 10 hits in four innings as they booked their spot in the World Series with a Game 6 romp. St. Louis (Adam Wainwright) is a +112 underdog in Game 1 on Wednesday at Boston (Jon Lester). Carlos Beltran is the top choice on the Cards at +900 to win World Series MVP. Ortiz is a slight +750 overall favorite (MVP odds provided by Bovada Sportsbook).

Sam Bradford. The news is not good regarding Bradford's injury, nor is it surprising. The Rams' quarterback is out for the season with a torn ACL. It happened at a hard-to-accept time, too, at the end of a blowout with St. Louis on the losing end. Trailing 30-15 at Carolina with five minutes remaining, Bradford scrambled out of bounds and landed awkwardly after being hit near the sideline. Kellen Clemens is currently the only other quarterback on the Rams' roster. St. Louis is a +10.5 home underdog next Monday night against the Seahawks.

Philadelphia Flyers. Not too surprisingly, the problem did not turn out to be Peter Laviolette. Philadelphia's first head coach of what could be many this season was canned after just three games—all losses. Enter Craig Berube, under whom the Flyers have compiled a 1-3 record. That leaves them at 1-7-0 and in last place in the entire NHL (even behind Buffalo) with two points. If there's any good news, it's that Philadelphia is currently in the midst of an entire week off—from Thursday to Thursday. The Flyers are +4000 to win the Stanley Cup. The Chicago Blackhawks are still favored to repeat as champs at +450.

Matt Kenseth. Kenseth had been leading the Sprint Cup Chase from just about wire to wire, but there was a beast in his rearview mirror the whole time, and the beast has caught up. Five-time champion Jimmie Johnson finished a relatively disappointing 13th at Talladega on Sunday, but Kenseth's car had considerable handling problems, and the former leader stumbled to a 20th-place showing. Johnson is now four points ahead at the top of the standings in what has mostly become a two-man race, as third-place Kyle Busch is 26 points out. Kenseth is +200 to win the Sprint Cup title, while Johnson is favored at -300.
Read more articles by Ricky Dimon