Case of the Mondays: Dodgers Actually Lose a Game
by Ricky Dimon - 8/19/2013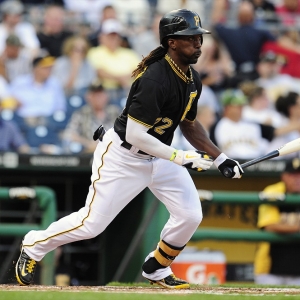 The dog days of summer aren't always fun, and they certainly haven't been this time around for a number of high-profile athletes. By Alex Rodriguez's own admission, things are getting worse and worse for him every day (although he did answer an intentional bean-ball by the Red Sox with a home run on Sunday night). The same may go for Johnny Manziel, who is mired in multiple controversies and facing a possible suspension with college football season on the immediate horizon. Who else is coming off a rough week and/or weekend? Let's take a look.

(All odds provided by Bovada Sportsbook).

Hanley Ramirez. Nobody affiliated with the Los Angeles Dodgers can be feeling too bad right now, but Ramirez played a major role in a rare loss on Sunday afternoon. Tied 1-1 going into the ninth inning at Philadelphia, the shortstop made two errors that ultimately allowed the Phillies to win it. Casper Wells reached on a Ramirez throwing error then came home when Ramirez bobbled a grounder hit by Michael Young. Still, the Dodgers are a ridiculous 41-9 in their last 50 games, and they lead Arizona by 7.5 games in the NL West. They are favored to win the World Series at +450, just ahead of Detroit at +500.

Pittsburgh Pirates. As recently as Aug. 9, Pittsburgh was the beast team in all of baseball. The Pirates are 2-7 since then, however, and they have lost three consecutive series—including a sweep by Colorado. Andrew McCutchen and company were four games up on St. Louis in the NL Central as recently as Aug. 10, but they currently find themselves only one game ahead of the Cardinals and just 2.5 games clear of Cincinnati. The Pirates are the fourth choice at +500 to win the NL pennant, and they are +1200 to win the World Series.

Dustin Keller. The tight end's tenure with the Dolphins may be over before it starts. Keller, formerly a New York Jet, signed a one-year deal with Miami in the offseason. He did not make it out of the preseason. Keller suffered a disastrous knee injury in a game against the Texans on Saturday night, tearing an ACL, MCL, and PCL while also dislocating a knee. The former Purdue Boilmaker is, of course, out for the year. Miami, which had been looking to Keller to replace Anthony Fasano, has a quartet of unproven tight ends now locked in an apparent battle for a starting job. Keller enjoyed his best season with the Jets in 2011 when he hauled in 65 passes for 815 yards and five touchdowns. The Dolphins are +325 to win the AFC East and +1800 to win the conference championship.

One-loss teams. It's way too early to tell, of course, but one loss may not be good enough this year in college football. Just look at the schedule. One-loss Alabama would have been denied its berth in the BCS National Championship in Miami if undefeated Ohio State had been eligible, and the Buckeyes once again have the potential to go undefeated. The AP preseason rankings were released last week, and Urban Meyer's club does not play anyone currently better than No. 17 (Michigan) on the list. Louisville, meanwhile, comes in ranked ninth in the nation and does not face anyone currently better than tied for No. 39 (Cincinnati). OSU is +600 to win the national title while Louisville is +1600. Alabama is a +250 favorite.

Arsenal. The English Premier League season has begun. Arsenal may not have gotten the memo. The Gunners lost their opener to Aston Villa on Saturday by a 3-1 score. They took the lead in the sixth minute only to see the visitors come storming back with three unanswered goals. Defenseman Laurent Koscielny was booked for two yellow cards and Arsenal played a man down for the final 30 minutes of the match. Aston Villa found the net twice during that span, once on a penalty kick. The Gunners have finished in either third or fourth place in the Premier League in eight consecutive seasons. They are the fourth choice at +1400 to win the league title. Chelsea and Manchester United are co-favorites at +200.

Serena Williams. It won't affect her status as U.S. Open favorite, but Serena lost the Cincinnati final to Victoria Azarenka on Sunday afternoon. The top-ranked American even served for the match at 5-4 in the third set only to end up falling in a decisive tiebreaker. It ended a 10-game winning streak and added one to the loss column in what had been a 44-1 stretch. Serena may be dealing with a minor abdominal strain, but it did not keep her from the brink of the Cincinnati title, and it will only get better with a week of rest between now and the start of the season's final Grand Slam. The younger Williams sister is still a massive -140 favorite to prevail in New York (Azarenka is the second choice at +500).

Read more articles by Ricky Dimon