Case of the Mondays: Miami, Chicago Fail to Take Control
by Ricky Dimon - 6/17/2013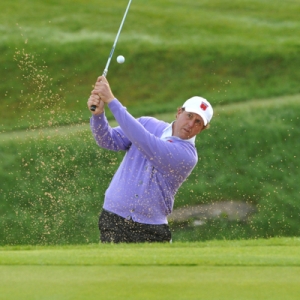 The Heat and Blackhawks had opportunities to put a stranglehold on their respective championship bids over the weekend. Miami pulled within one point of San Antonio midway through the third quarter during Game 5 of the NBA Finals, but a disastrous end to the third and start to the fourth ended its hopes of going back to South Beach with a 3-2 advantage. Chicago at least came close to moving ahead of Boston 2-0 in the Stanley Cup Finals, but it watched the Bruins skate their way into a tie. Case of the Mondays for two of this nation's marquee markets? Yep.

(All odds provided by Sportsbook.ag unless otherwise indicated).

Miami Heat. What in the name of Danny Green is going on out here? The former defensive specialist at UNC is now the proud owner of the NBA Finals record for most three-pointers in a series with 25, shattering Ray Allen's mark of 22 treys. What it means for the Heat is that they must win the next two games at home in order to defend their title. After dominating Game 4 by 16 points, Miami trailed by 13 after the first quarter on Sunday and by as many as 20 in the fourth in a 114-104 setback. From players other than the Big 3 plus Allen, the Heat got a grand total of 17 points. By contrast, the Spurs got 47 points from players not named Tim Duncan, Manu Ginobili, and Tony Parker. Miami is a -7.5 favorite in Game 6 on Tuesday and it is a -120 favorite to win the series.

Chicago Blackhawks. The Blackhawks needed to come back from a 3-1 deficit in the series opener before winning in triple-overtime, so things could be even worse. At the same time, though, Chicago was 25 minutes away from taking a 2-0 lead on Saturday night and putting itself two victories from the cup. Instead, Boston scored a tying goal late in the second period before dominating all 14 minutes of overtime. The end result was a series-equalizing goal by Daniel Paille of the Bruins. Chicago is a +110 road underdog in Game 3 on Monday night, and it is an even-money underdog in the series as a whole. Boston is -130 to win the Stanley Cup.

New York Yankees. The Yankees tried to lose another game on Sunday, but five runs in the ninth for the Angels was one too few in a 6-5 New York victory. Within a run, Los Angeles had the bases loaded with two outs in the bottom of the last inning when Albert Pujols was mowed down by Mariano Rivera. Still, it was a terrible week for New York. That was its first win since the previous Sunday, sandwiched around five consecutive losses. Furthermore, first baseman Mark Teixeira left Saturday's game with a wrist injury and he is expected to miss at least a few more contests even if avoids a stint on the disabled list (an MRI on Sunday revealed inflammation but no new tear). The Yankees gained a game in the standings, but they are still in third place in the AL East, three back of arch-rival Boston. New York is +600 to win the AL Pennant and +1200 to win the World Series.

Mexico. Losing your Confederations Cup opener is never a good thing, but it has to feel especially bad when the match is decided by a late goal off the foot of Mario Balotelli. Such was the fate of Mexico on Sunday, when the club earned an equalizing goal in the 34th minute only see the mercurial and controversial Balotelli bulldoze his way through the defense with 12 minutes left in regulation. The Mexican National Team is off to a poor start in Concacaf World Cup qualifying, as well. It is the only squad without a loss through six games, but it only has one win to go along with five draws. Mexico is third in the standings behind the United States and Costa Rica despite having played one more contest. It is +600 to beat host Brazil on Wednesday, and the over/under is set at 2.5.

Tiger and Phil. Phil has to be feeling the worse of the two after finishing runner-up for a hard-to-believe sixth time in his career at the U.S. Open. Lefty had the outright lead at various points on Sunday, and he did not have any "I'm such an idiot" moments like he did in 2006, but a pair of double-bogeys and an in-form Justin Rose were too much to overcome. Tiger, of course, never again came close to the leaderboard after the first few holes on Saturday. The 14-time major champion, who has now gone five full years without adding to his total, finished T-32 at 13-over par. Tiger is a +700 to win next month's British Open, while Mickelson currently registers at +2500.

Jimmie Johnson. It's good to be Jimmie Johnson right now. He has three wins in 15 starts this season, and he sits No. 1 in the Chase for what would be his sixth Sprint Cup title. That being said, it could be even better. Johnson had a chance to win his second race in as many weeks while driving around in circles on Sunday at Michigan International Speedway. Lap 198 proved to be his undoing, as a blown tire and subsequent run in with the wall knocked him out of contention. Johnson, who triumphed last week at Pocono, is an overwhelming +175 favorite to win the 2013 championship.

Read more articles by Ricky Dimon