Doc's Sports Fourth Down and Inches
by Max Powers - 10/8/2013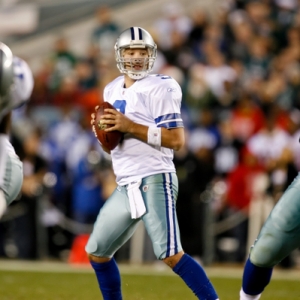 We are six weeks into the 2013 college football season, and there are numerous undefeated teams from all parts of the country at the top of the current rankings. Many people believe that there will be more than two teams unbeaten this season, and I happen to be one of them. This could create a disastrous scenario for the BCS, but thankfully this will be the last season before the NCAA implements its new four-team playoff to decide a National Champion.

As it stands now, Alabama, Ohio State and Louisville all have a good chance of running the table as does the winner of this season's Oregon vs. Stanford game in the Pac-12 and the winner of an ACC showdown between Clemson and Florida State. There are actually a few other teams I left out, but in all likelihood the two spots for the BSC Championship Game will be filled by two of the teams mentioned above.

My choice right now would be Oregon vs. Alabama. However, if Clemson or Florida State ends up winning the rest of their games, it would be hard to leave either one out of the title game. It is still early. And while we may have fun speculating on the future all of these teams, they still need to take care of business on the field. Using the past as our guide, some of these teams will probably fall out of the picture with a bad loss somewhere down the road. Including Alabama, no one-loss team will be able to jump any of these teams in the polls that find a way to remain unbeaten.

Looking back at our selections for Week 6 of the college football season, it was a week to forget with a 3-6 record overall. Our top play was a dud as Iowa ground to a halt in the second half against Michigan State to fall 26-14 after leading by four points through the first two quarters of play. We knew that Michigan State had a strong defense, but what we did not see was quarterback Connor Cook playing as well as he did. He made plays when his team needed them the most and was far and away the best player on the field. You cannot fault Iowa's defense for this loss as it eventually got worn down after too many three-and-outs by the Hawkeyes' offense.
This performance by the Spartans establishes them as the favorite to win the Big Ten Legends Division. They have three winnable games coming up on the schedule before closing things out against Michigan, Nebraska, and Northwestern in three of their last four games. If Cook continues to play at such a high level, Michigan State could run the table. However, I still see them getting tripped up by the Cornhuskers or the Wildcats along the way.
As far as our other picks for the week, not much went right as our underdog philosophy came back to bite us this week. We thought that Akron, Texas State, and Colorado would be strong plays as underdogs, but they all got blown out. We still believe in this strategy as it has been successful for most of the season.
In closing about this past week's downturn, I wanted to take a moment to mention that we did receive a few calls from customers that were upset about our performance. We totally understand your frustration.

We always appreciate receiving feedback from our customers either good or bad, and we'll always have a positive attitude no matter what the situation may be. We have always made a point of turning the page on a bad performance in anticipation turning in a better one the following week. We have also made it a point to move on from a winning performance with the goal of cashing in on even more selections the next time out.

Winning and losing are a reality in this industry, but our staff always keeps an even keel with the goal of providing our customers with the best chance for long-term success. As of this writing, we are still 27-17 in college football (61 percent) and our +42 unit total has produced a profit of $3,470 for our $100 bettors. While our year-to-date results in the NFL drag this overall number down, we are still up for this football season, and that is what matters the most. Moving forward, we will continue to strive for better consistency from one week to the next, and we remain confident that profitable weeks are right around the bend.
This past Sunday in the NFL we all had the pleasure of watching one of the most exciting games ever. You would think that if the side you were on in a matchup like this scored 51 points that you would cover, but that was not the case in Denver's three-point victory over the Cowboys. These two offensive machines matched each other point for point all day long, and the game was ultimately decided by a late turnover by Dallas quarterback Tony Romo. He is likely taking some major heat for the late interception, but his team would never have been in position to win that game if it were not for an outstanding performance that produced over 500 yards passing and five touchdown throws.
I thought we were in great shape after the Broncos went up by 15 points early in the second half, but Romo came right back with an 82-yard pass play for score to tighten things right back up. The ball was actually tipped by a defender, but that is the way it goes sometimes in this game. Instead of a 3-1 day on our selections, we went 2-2 and lost some money on the juice.

I thought it was a shame that an epic shootout like this ended with Denver taking a couple of knees to set up the game-winning field goal. This is one of things I like least about football, although there is really not much the NFL can do about these kinds of situations. The way that Dallas was moving up and down the field, it would have been better off letting Denver score another touchdown to get the ball back. In retrospect, it just seems like these are the kind of games that Tony Romo loses and Peyton Manning wins.

The biggest shocker through the first five weeks on the NFL season is the New York Giants falling to 0-5 after another terrible loss. They continue to turn the ball over at an alarming rate and have become extremely difficult to wager on.
We used New York as a 4-unit play against Philadelphia last Sunday and got off to good start with a 7-0 lead. One has to wonder what running back David Wilson was trying to prove with a double backflip in the end zone when his team has yet to win a game this year. This is the kind a karma that has worked against the Giants all season long. Eli Manning appears to be trying to do too much to get this team a win, and the results have been disastrous. The bigger question at hand is if Coach Tom Coughlin will be able to survive this. My guess is "no" because of his age. However, if he does go out it will be kicking and screaming as this NFL lifer will not go down without a fight.
I do want to take a moment to pass on some thoughts on line movement. Sportsbooks are moving lines around much more frequently these days in order to balance out the action. A good example of this was the Dallas vs. Denver game in which the spread was anywhere from seven points all the way up to 9.5 points. We always recommend shopping lines from one book to the next , but we realize that option is not always available to everyone who bets on the games. We also realize that a play may have been won, lost, or pushed depending on when you placed the bet. Please remember that we will always honor the lines you received if it affects a winning or losing day. If this occurs, please just give us a call or contact us by email.

In closing, when betting local, avoid calling up your book and asking what a line is on a certain team if you plan on betting on them. Sometimes your book may slant the line against that team since he knows this is going to be your bet. One strategy is to make an inquiry on a number of games, including ones that you have no intention of betting on. The best course of action is to know the exact line you are getting before you go ahead and place the bet.
As conference play presses on, our Big Ten Game of the Year is just weeks away.
We have already identified the possible matchup, and if things stay the course it will be released during the month of November. For anyone who has been with Doc's over the years, they fully realize the history behind this annual selection including an amazing 19-year winning streak from the late 70s to the early 90s. We have not had that kind of success in recent years, but look for a game will likely feature a road team that is not afraid of playing in a hostile environment. Be sure to stay tuned over the next few weeks for more information on our Big Ten Game of the Year. As always, thank you for your support, and we will talk with you next week.
Sincerely,
Max Powers
Doc's Sports is offering $60 worth of member's picks absolutely free – no obligation, no sales people – you don't even have to enter credit card information. You can use this $60 credit any way you please for any handicapper and any sport on Doc's Sports Advisory Board list of expert sports handicappers. Click here for more details and take advantage of this free $60 picks credit today.