Sports Betting Bankroll Money Management Tips
by George Monroy - 5/1/2013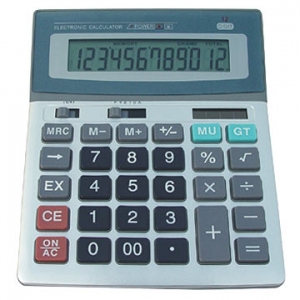 Managing your bankroll may be one of the most important things a sports bettor can do. After all, if you do not have money, how can you bet in the first place? A sports bettor cannot stay in action if he does not have bankroll to support his bets. At the very basic level, money is the tool that a bettor uses to do his work in the same way a carpenter cannot build without a hammer and a nail or a painter cannot paint without a brush and a canvas.
A sports bettor must protect his bankroll with the utmost seriousness. What good would it do a bettor to know all the right plays to make if he never has the money to make them? Thinking about money management may not be the most exciting part of sports betting, but it is the most essential, especially for those bettors that wish to be profitable over the long term.
Instant $250 Free Bonus Bet from Bovada -
CLICK HERE
Here are a few quick and easy bankroll management tips.
Keep your bankroll separate
Separating your sports betting bankroll from your normal day-to-day money is an essential part of bankroll management. The deeper idea is that you should treat your sports betting like a business, and there are very few reputable businesses that do not keep their company and personal accounts separate.
Keep records
In order to successfully manage your bankroll, you need to know where your money is going. Keeping records will help you stay disciplined, but, better yet, it will give you a idea as to where you are making your most money and show you areas where you might need improvement in your betting.
Decide on a betting unit
Deciding on a betting unit is one of the most important parts of managing a bankroll. If you are a serious sports bettor, randomly betting different amounts on each game will not get you ahead of the profit curve. What you should do is decide on a standard betting unit—usually one to three percent of your total bankroll. If you have $5,000 for wagering on sports, then $50 to $150 will be your standard unit.
However, you do not have to only bet one unit per game. Your bet sizing will be based upon how solid your handicapping is. If you are betting a game that is a toss-up, then wager one unit. But if you have a solid lead on a trend and feel like your team is a substantial favorite to cover, then, by all means, wager a few more units.
Set a maximum bet
Once you have your unit sizing down, the next step is to set a maximum number of units that you will wager on each game. Of course, this will be up to you and be based on how aggressive or conservative you want to be. Some gamblers will have units that range from one to 10 or even much less. The idea is to set your own rules, but never break them.
Do not chase bets
Getting overly emotional about a game and throwing good money after bad can be one of the most harmful things you can do to your bankroll. Don't start wagering at half time just because you are frustrated that your team is probably not going to cover. Betting a large portion of your bankroll on one game is never a good idea and too risky of a move. Any professional investor will tell you to diversify. No one in their right mind would put their whole retirement money on Apple and just leave it there. The same should go for sports betting. Don't risk too much on one game.
Read more articles by George Monroy