This Week in Sports Betting, A-Z
by Ricky Dimon - 9/5/2013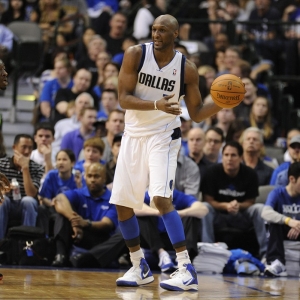 A. Amy Winehouse. They tried to make me go to rehab and I said no, no, no…. It looks like in Lamar Odom's case, however, he said "yes". Odom reportedly checked into a drug and alcohol rehabilitation center earlier this week, a few days after an alleged fight with wife Khloe Kardashian and a DUI arrest. It does not sound like the former NBA star's post-basketball life is off to a good start.

B. Banned. Now this is why motorcar sports are awesome. Kelly Heaphy, the girlfriend of NASCAR Truck Series driver Mike Skeen, has been banned indefinitely from all events and fined $2,500 for slapping another driver—Max Papis—in the face on Sunday. Skeen and Papis made contact battling down the stretch and again during a cool-down lap before Papis went off on Skeen in a post-race interview. Good times.

C. Champions League. The 2013-14 draw was revealed last week. Among the highlights is Group H, which features AC Milan, Ajax, Barcelona, and Celtic. Defending champion Bayern Munich is in the same pod as Manchester City, while Arsenal's foursome includes 2013 runner-up Borussia Dortmund. Barca and Bayern are +350 co-favorites to win at Sportsbook.ag.

D. Double-bagel. Serena Williams served one up with a 6-0, 6-0 destruction of Carla Suarez Navarro during U.S. Open quarterfinal action on Tuesday night. The younger Williams sister advanced in a mere 52 minutes and won almost as many games (12) as Suarez Navarro won points (18). Serena is a -250 favorite at Sportsbook.ag to win the U.S. Open. Victoria Azarenka is the second choice at +225.

E. Extension. The Blackhawks gave their Stanley Cup-winning goaltender one earlier this week, inking him to a six-year deal worth a reported $36 Million. Chicago is a +600 favorite to go back-to-back, according to Bovada Sportsbook.

F. Fakers. Retired linebacker Brian Urlacher admitted that the Bears have faked injuries on defense to hold up play. Really? Tell us something we don't know. New head coach Marc Trestman says none of that will take place under his watch. Well, maybe not compared to the injury-faking that goes on at an absurd rate in soccer, but it will take place, alright. Chicago is +285 at BookMaker Sportsbook to win the NFC North.

G. Gilbert Arenas. Agent Zero has been charged with misdemeanor possession of dangerous fireworks without a permit. He was initially arrested in late June after being pulled over and found to have more than 100 pounds of fireworks in his car. But, hey, at least Arenas is faring better than former NBA teammate and fellow gun-wielder Javaris Crittenton.
H. Henrik Stenson. Stenson may be best known for playing a shot out of the mud in his underwear at the 2009 Doral event, but the Swede is getting the job done with his play this season. He won the Deutsche Bank Championship on Monday and is up to No. 1 in the FedEx Cup standings and No. 6 in the world golf rankings. Stenson is +1200 to win next week's BMW Championship, according to Bovada Sportsbook.

I. Cleveland Indians. Cleveland brought out a chicken—which the team named "Cody"—during batting practice prior to Wednesday night's 6-4 win over Baltimore. It was in honor of Cody Allen, who was nicknamed "Chicken Al" by teammate Frank Herrmann in spring training. The Indians are +2500 at Bovada Sportsbook to win the AL Pennant.

J. Jameis Winston. Texas should straight up fire Mack Brown. The Longhorns' records the last three years are 5-7 (2-6 Big 12), 8-5 (4-5), and 9-4 (5-4). No, no, no…. As bad as that is, that's not what we're talking about. HE DID NOT FREAKING RECRUIT JAMEIS WINSTON.

K. Kevin Sumlin. Texas A&M's head coach benched Johnny Manziel in the fourth quarter of last weekend's game for taunting Rice. For all of the Heisman Trophy winner's problems, that one might be the worst. If you are taunting Rice during a relatively modest 52-31 win in which you were favored by four touchdowns, you know you have some serious issues. The Aggies are -38.5 favorites against Sam Houston State on Saturday, according to BookMaker Sportsbook.

L. Longball. The Red Sox played it on Wednesday, belting eight home runs in a 20-4 rout of Detroit at Fenway Park. The charge, led by David Ortiz's two yahtzees, featured an eight-run sixth inning. Before Boston gets too much praise, though, keep in mind that Rick Porcello was on the mound of the Tigers. That guy has been an absolute abomination for an otherwise stellar staff in 2013.

M. Money. They don't call him Floyd "Money" Mayweather for nothing. The junior middleweight champion will reportedly earn a guaranteed $41.5 million for his Sept. 14 bout with Saul "Canelo" Alvarez. Mayweather is a -280 favorite to win at Sportsbook.ag.

N. No more. That's what the Michigan-Notre Dame rivalry will be after this weekend…at least in regular seasons. They have faced each other 40 times, first in 1887, with Michigan holding a 23-16-1 lead in the head-to-head series. But maybe we should lose no sleep over its ending, and not just because it was a made-for-money rivalry with no bearing on conference standings. Last year's installment saw the Wolverines have five consecutive passes intercepted, and they still lost by just seven points despite committing six total turnovers.

O. 6-0, 6-0, 6-0. Underdogs on the women's side aren't the only ones putting up o-fers in sets at the U.S. Open. Novak Djokovic won his Tuesday fourth-round match against Marcel Granollers 6-3, 6-0, 6-0 and Nadal dominated his Wednesday quarterfinal against Tommy Robredo 6-0, 6-2, 6-2. Nadal is a -120 favorite at Sportsbook to win the U.S. Open. Djokovic is the second choice at +150.

P. Pablo Sandoval. Stop me if you've heard this one before: Pablo Sandoval hit three home runs in a game…. This time it did not come against Justin Verlander in a World Series setting, but three homers are three homers any way you slice it. Kung Fu Panda went deep thrice at the expense of San Diego in San Francisco's 13-5 rout on Wednesday.

Q. Quarterfinals. Roger Federer has now lost prior to the quarterfinals at two consecutive Grand Slams. David Ferrer, on the other hand, has now reached eight consecutive slam quarterfinals. Federer was stunned by Tommy Robredo during fourth-round action at the U.S. Open on Monday, while Ferrer advanced to the last eight before losing to Richard Gasquet in a five-setter on Wednesday. Gasquet is +1000 to upset Nadal in Saturday's semis.

R. Released. Michael Beasley was given his pink slip from the Phoenix Suns on Tuesday, mainly because of another incident of marijuana possession—and the fact that he is not very good at basketball. If he was going to get caught, couldn't he at least have tried to conceal the weed with either a Whizzinator or a water bottle?

S. Starting jobs. Two of the last remaining NFL quarterback carousels came to a stop on Tuesday. Both the Bills and the Jets announced their Week 1 decisions, with E.J. Manuel and Geno Smith getting the respective nods. Manuel (only a question mark because of injury) will send an undrafted rookie free agent to the bench, while Smith beat out Mark Sanchez. You decide which "accomplishment" is more impressive….

T. Tiger Woods. After losing to Adam Scott by one stroke at the Barclays to begin the FedEx Cup playoffs, Tiger was nowhere near as competitive at the Deutsche Bank. He trailed by 13 shots heading into the final round on Monday, bogeyed three of his first six holes, and finished 18 strokes behind Stenson. Tiger dropped to second behind Stenson in the FedEx Cup standings due to his relatively dreadful performance. The world No. 1 is still a +200 favorite at Sportsbook.ag to win the FedEx Cup.

U. UGA. The Bulldogs' season got off to a rough start when they went down 38-35 at Clemson on Saturday night. Now adding insult to injury, or vice versa, the Dawgs have to face Jadeveon Clowney on Saturday. UGA is a -3 home favorite over South Carolina, according to BetOnline Sportsbook.

V. VIP Poker. Senator John McCain was caught playing the game on his iPhone on Tuesday at a U.S. Senate Committee on Foreign Relations hearing, in which Secretary of State John Kerry, Secretary of Defense Chuck Hagel, and Chairman of the Joint Chiefs of Staff General Martin Dempsey were discussing the use of force against Syria. You can't make this stuff up, folks.

W. World Cup qualifying. It continues on Friday in Costa Rica for the U.S. Men's National Team. These two clubs faced each other back in March, when the USA prevailed 1-0 amidst blizzard-like conditions in Denver. Costa Rica was not happy that the match went on as scheduled, and it is showing its displeasure this week. The host nation did not provide the visitors with balls, a practice field, or use of a private runway when they arrived—a stark contrast to the last time the USMNT visited Costa Rica. Get your popcorn ready for Friday night.

X. Denotes clinched division. It's only the first week of September, but we are not far away from seeing that phrase pop up in the MLB standings. With a magic number of 10 and a lead of 14 games in the NL East, Atlanta is the closest. The Dodgers are not far behind, pulling away from Arizona in the NL West with a 12.5-game advantage. L.A. is a +275 favorite at BetOnline Sportsbook to win the World Series.

Y. Yaya Toure. Manchester City is in the 2013-14 Premier League win column after bouncing back from a season-opening loss to Cardiff. Yaya iced last Saturday's game against Hull City with a free-kick goal, leading City to a 2-0 victory. City and Chelsea are +200 co-favorites at Sportsbook.ag to win the EPL title.

Z. Catherine Zeta-Jones. The actress was spotted in public on Sunday for the first time since her separation from Michael Douglas. Do CZJ a favor and don't Google the photos.
Read more articles by Ricky Dimon