Weekly Football Betting Public Action Report
by Trevor Whenham - 10/31/2013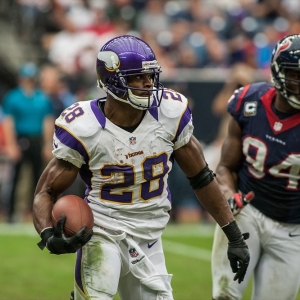 Last week we had a rare occurrence — not a single game was a fit for the criteria of the Public Action Report. After a week off — and a less successful week before that — it's time now to bounce back strong. We have four games to look at this week — three in college and one in the NFL.
Before we do look at them, let's take a quick refresher look at the criteria. Generally, when one team gets a large majority of the bets placed on them in a game — at least 70 percent of bets — we would expect the line to move to become less attractive. The books don't like losing money, so if action comes in heavily on one side they will look to make that side less attractive so that the action will be more balanced and their risk on the game is less. Profit without risk is almost always their goal. Sometimes, though, we will see the line move to become more attractive on a team even though the betting public is overwhelmingly supporting them. When that happens, we get interested because of one two things is happening. Either a small number of sharp bettors have bet on the opposite side aggressively enough to move the line, or the books just aren't afraid of the unbalanced action for some reason. Either way, we should pay close attention to the less popular team.
College Football
UAB (+3.5) vs. Middle Tennessee (1 p.m. ET)
This game opened with Middle Tennessee favored by as many as 5.5 points. More than three-quarters of bets have come in on the Blue Raiders, yet the line has dropped to as low as 3.5. That means that the Blazers get our attention here. Middle Tennessee is just 3-5 ATS and has only covered once in four road trips. UAB is just 1-1 ATS at home, but they haven't played at home since Oct. 5, so they will be happy to be playing in familiar surroundings again. Middle Tennessee has a terrible defense, so the underwhelming UAB offense should be able to produce some points to at least keep this one close. This is a home underdog against a weak road favorite. There are certainly less attractive situations.
Navy (+16.5) at Notre Dame (3:30 p.m. ET)
This game opened with Notre Dame favored by 17.5 at home but is now widely available at 16.5 and can be found at 16 in spots. Nearly 75 percent of bets have been on the Irish. That means that Navy is the team to watch here. Notre Dame has had their share of challenges against the Midshipmen. They are not a particularly strong team this year, but they are 5-2 ATS, they have covered their last two spreads, and they have never been spotted this many points. The Irish have covered the last three spreads, but they hadn't covered on in five previous tries this season and are only 2-2-1 ATS at home.
Arkansas (+8) vs. Auburn (6 p.m. ET)
This game opened with Auburn favored by 9.5 points. Despite overwhelming support for Auburn — nearly 90 percent of all bets have been placed on them — the line has dropped widely to eight points, and as low as 7.5 in spots. That means that we have to look closely at another home underdog here — Arkansas. I'll be honest — though the numbers are clear here, I can't easily justify them. Arkansas is just 2-6 ATS this year, they haven't covered their last three while averaging less than a touchdown per game, and they have lost their last five games. They just aren't very good. Auburn, meanwhile, has covered five in a row and bounced back from their lone loss at LSU to win their last four — including a very impressive win at Texas A&M. The biggest concern for the Tigers — and the reason for this line movement, perhaps — is that it would be easy for Auburn to be overlooking this one with crucial games against Georgia and Alabama on the horizon.
NFL
Minnesota (+10) at Dallas (1 p.m. ET)
The line move hasn't been dramatic here, but it is nonetheless significant. Despite more than three-quarters of bets coming in on the Cowboys, the line has dropped from 10.5 to the key number of 10, and it is showing signs of moving further down. That means we are looking at the visiting team here. These teams haven't played since 2010, but the Vikings are 7-1 both straight up and ATS in the last eight meetings. The Vikings have been far from good lately, but perhaps some stability at QB — Ponder is expected to get his second straight start — could provide a boost. The biggest concern here, though, is the mental state of Dallas after yet another ridiculous late collapse against the Lions last week. They could easily curl up in a ball and die after that effort if they aren't mentally strong — and we don't really have any evidence that they are.
Get free picks from any of Doc's Sports Advisory Board of expert handicappers – and with no obligation or credit card. You can use these free picks for any sport, and you will never deal with a salesman. Click here for your free Doc's Sports picks.
Read more articles by Trevor Whenham