Weekly Football Betting Public Action Report
by Trevor Whenham - 10/4/2013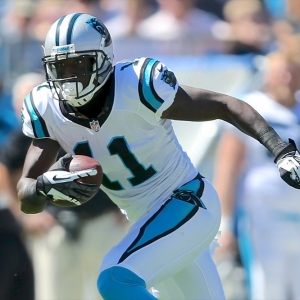 It was a very good week again for the Public Action Report last week. Just three games fit the criteria, but they provided huge outright wins for underdogs from the Browns (four-point dogs) and West Virginia (18-point dogs). This is a much busier week, with five college games and two from the NFL.
We won't go into detail about the criteria because there is so much ground to cover. Basically, though, we are looking for situations in which heavy public action on one team doesn't produce the line movement you would expect (if you want more detail you can look back at last week's report).
Here are how the games break down for this week:
College football (all games are on Saturday, Oct. 5)
Indiana (+3) vs. Penn State (noon ET)
Three-quarters of all bets have come in on the Nittany Lions, yet the line has fallen from four to the key number of three. That's a significant move, and it means that Indiana is worth a look here. Penn State has failed to cover against their two toughest opponents this year — including their only one on the road — and Indiana is better than the public thinks, so the Hoosiers could be well-positioned here — though I would feel better if it was a basketball game.
Army (+11.5) at Boston College (1 p.m. ET)
Boston College has drawn more than three-quarters of the action, yet the line has dropped from 13.5 to 11.5, so Army is worth a look here. Army played Stanford very tough and is coming off a big win at Louisiana Tech, so they are feisty. The uncertainty surrounding whether this game was going to be played could serve as motivation for them as well.
Kansas State (+13.5) at Oklahoma State (3:30 p.m. ET)
This game has moved from 15 to 13.5 despite three-quarters of bets being placed on the Cowboys, so Kansas State is worth a look. This is all about the Cowboys. They faced what should have been a relatively easy test as 18.5-point favorites in West Virginia, but they failed miserably. There are clear issues with the squad, and at this point it could be tough to trust them to run away with a game.
Memphis (+9.5) vs. Central Florida (4:30 p.m. ET)
Three-quarters of bets have been on the strong Central Florida Knights, yet the line has moved through the key number of 10, going from 10.5 to 9.5. That means that Memphis is worth a look. The Tigers are coming off a bye week, and before that a dominating win as underdogs that surely built confidence, so they should be ready for this big test in front of a home crowd. For Central Florida, meanwhile, this could be a letdown game after a frustrating loss to South Carolina.
South Florida (+11.5) vs. Cincinnati (7 p.m. ET)
Nearly 90 percent of all bets have been placed on Cincinnati, yet this line has fallen by a full point to 11.5. That's a clear indication that South Florida is worth a look here. Cincinnati has feasted on a very weak schedule and is not as strong as their 3-1 record indicates. South Florida, meanwhile, is not as bad as their 0-4 mark.
NFL (all games are on Sunday, Oct. 6)
Arizona Cardinals (+1.5) vs. Carolina Panthers (4 p.m. ET)
The game opened with the visiting Panthers favored by two points. They have drawn nearly 80 percent of all bets, so it is surprising that the line has moved to 1.5. The size of the move isn't particularly significant, but the direction is — especially considering the key number of three would be threatened if the line moved as expected. That means we should look closely at Arizona. The Panthers are coming off a dominating win against a broken Giants team and a bye, but their first two efforts were lousy, so it's tough to know whether they can be trusted for sure. Arizona, meanwhile, has only played once at home, so their 2-2 record is perhaps less flattering than they deserve. Their sole home game was a nice win over the Lions in which the Cardinals were again home underdogs.
Oakland Raiders (+4) vs. San Diego Chargers (11:30 p.m. ET)
The Chargers have drawn nearly 85 percent of the bets in this game between hated rivals, yet the line has dropped from five to four. In a very interesting case, then, the movement tells us that Oakland is worth a look. A couple of things are at play here. First, San Diego has struggled to close out games, so it could be tough for them to win by enough to cover here — though they beat Dallas by nine last week. Oakland, meanwhile, is somewhat better than the expectations they faced heading into the season. Terrelle Pryor has been the biggest surprise, and he is back after missing last week's game. They are playing with pride, and should be fired up for this one.
Read more articles by Trevor Whenham