Weekly Q&A with Doc's Sports Expert Handicapper Vegas Sports Informer
by Doc's Sports - 6/4/2013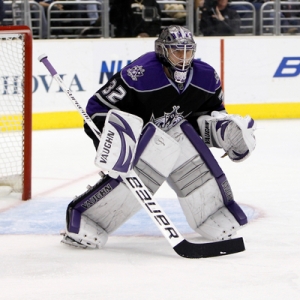 Doc's Sports Service has prided itself for the ability to provide our loyal customers a steady stream of winning selections for all the major sports. The main reason we have been able to stay on top in the sports selection industry for well over 40 years is the use of a Unit Betting System as a valuable money management tool in conjunction with selections from some of the top sports handicappers in the business. One of the best for close to five years now has been the Vegas Sports Informer. He has risen up the ranks through the ability to combine his top-notch handicapping skills with the competitive edge that comes from spending the last 15 years behind the counter of one of the biggest sportsbooks in Las Vegas. The Informer then utilizes this unique insider's edge in all of his selections. The results speak for themselves with a track record of winning picks in a wide arena of sporting events
Doc's Sports decided to start a weekly dialog with The Informer in an effort to get his insight into some of the hottest trending topics in the sports gaming industry today. The goal was to give our readers a first-hand, behind-the-scenes glimpse of what is really going in the Las Vegas books from an insider's perspective. The following is this week's interview with The Vegas Sports Informer.
Doc's Sports: Indiana must have stunned quite a few bettors by taking the Heat to seven games in the Eastern Conference Finals. How did the Las Vegas books fare with the Pacers big 91-77 win this past Saturday night in Game 6 as 2.5-point underdogs at home?
VSI: The books cleaned up across the board on Saturday night as all the money was on Miami in that game whether it was betting the spread, money line, first-half lines, you name it. While all the money was also on the Heat in Game 7 on Monday night, the volume of action on a big weekday game is never as high as a weekend game
Doc's Sports: Now that the NBA Finals have been set between Miami and San Antonio with the Heat opened as -225 favorites on the series price, what is your take on this series?
VSI: My heart is with the Spurs to find a way to win, but my head tells me that Miami is winning this series in six games, especially if Dwyane Wade and Chris Bosh return to form like they did in Game 7 against Indiana.
Doc's Sports: The Penguins are down 0-2 in their NHL Eastern Conference Finals series against Boston, and the Blackhawks are up 2-0 in the Western Conference Finals against Los Angeles. Is it time for panic in Pittsburgh and celebration in Chicago, or are these two series still far from being over?
VSI: Boston has the clear edge with Tuukka Rask in goal over the Penguins goaltending in this series and should be able to close things out in two or three more games. The other series should remain interesting to the end as long as Jonathan Quick continues to play well in goal for the Kings. Los Angeles is still very tough to beat at home, which should be enough of a factor to extend things to at least six games.
Doc's Sports: This Saturday's Belmont Stakes is being billed as a showdown between Kentucky Derby winner Orb and the surprising winner of the Preakness Stakes, Oxbow. Do you see one of these horses winning another leg of this year's Triple Crown racing series, or is there a third horse primed to claim a piece of history on Saturday afternoon?
VSI:Just from the head-to-head standpoint I would go with Oxbow over Orb in this race as he is better built to handle the added distance of the Belmont. That being said, it is that extra quarter mile of track that always makes this race very favorable for upsets. While I do not have a particular horse in mind yet, I will most likely stay away from the top two of three favorites for that reason.
Doc's Sports: Most of the major sportsbooks have already released their futures odds for the upcoming NFL season, including win totals for all 32 teams and opening lines for all 16 Week 1 games. As a handicapper, how much attention do you pay to all these early odds?
VSI: Years ago I would put a certain amount of credence into the early odds as the value was still there. The popularity of wagering on the NFL whether or not it is in early June or during the actual season is what is driving the numbers these days. Books nowadays are simply using these early odds to bring in some money from the NFL customer that never use to be there in the summer months.
To keep up on all the inside information from Las Vegas be sure to follow VSI on Twitter @vsidocsports. Also, if you have any questions for The Informer that you would like us to cover in future articles please email them to askvsi@docsports.com and we will do our best to add them into the mix.