Weekly Q&A with Doc's Sports Expert Handicapper Vegas Sports Informer
by Doc's Sports - 5/21/2013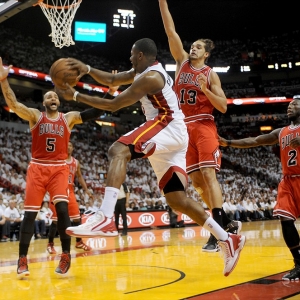 For well over four decades, Doc's Sports Service has consistently remained at the top of the sports selection industry by providing our loyal customers with a steady stream of winning selections for all the major sports. Our unparalleled success is due to a Unit Betting System that has proven to be a valuable money management tool when applied to selections from some of the top sports handicappers around. One handicapper that continues to climb the ranks as one of the best in the business is The Vegas Sports Informer. Over the past five years, he has carved out a unique niche through the ability to combine his top-notch handicapping skills with the competitive edge that comes from spending the last 15 years behind the counter of one of the biggest sportsbooks in Las Vegas. The Informer then uses this insider's edge in all his selections, and the results speak for themselves with a winning track record in a very wide arena of sporting events
Doc's Sports decided to tap into this edge through a series of weekly discussions with The Informer that cover some of the hottest trending topics in the sports gaming industry today. Our goal is to provide our readers with a first-hand, behind-the-scenes glimpse of what is really going in the Las Vegas books as well as uncover some valuable insight from an insider's perspective. The following is this week's interview with The Vegas Sports Informer.
Doc's Sports: Orb failed to successfully follow up his exciting victory in this year's Kentucky Derby in this past Saturday's Preakness Stakes, but was the overall take like on this race in the Las Vegas sportsbooks?
VSI: The overall take on the Preakness in Las Vegas was up just over two percent, but the lack of action on the entire Pimlico card for the day brought the overall numbers down. There was a lot of anticipation for some big numbers for this race after the Kentucky Derby numbers were up nine percent, but the expected increase in play never really materialized. Orb's loss after going off as such a heavy favorite will take much of the luster away from next month's Belmont Stakes.
Doc's Sports: Indiana and Miami open up the NBA Eastern Conference Finals this Wednesday night with the Pacers listed as prohibitive underdogs on the series price. Do they have any shot at pulling off the upset over the Heat?
VSI: Indiana's only chance in this series is to play the Heat as physical as possible right from the opening tip of Game 1, but at best I still have this series going just six games with Miami advancing to the NBA Finals. If Dywane Wade's knee does not hold up, things might stay a bit closer than expected, but the Pacers are still going to lose this series.
Doc's Sports: Over in the Western Conference, Memphis was already crushed by San Antonio in Game 1 and could easily find itself in a 0-2 hole after Tuesday night's game. Do the Grizzlies have any chance to come back and win this series like they did in the first two rounds of the playoffs?
VSI: My original prediction was Memphis in six games, but I might have to amend that to seven games in light of Sunday's loss. I still think the Grizzlies can out-muscle their way past San Antonio. However, it all has to start with a big win on Tuesday night to even things up heading back to Memphis.
Doc's Sports: The Chicago Blackhawks suddenly find themselves down 2-1 in their NHL Western Conference Semifinals showdown against Detroit. Facing a must-win situation for the first time this season, do the Blackhawks respond with a victory on the road in this Thursday's Game 4?
VSI: The whole key will be Chicago's ability to come out firing to grab that all-important first goal. The Blackhawks are a different team when playing from behind, and, as I mentioned last week, Detroit knows how to get into this team's head, which is why it is holding a 2-1 series lead in the first place. In the end, stick with Chicago to even things up on Thursday night.
Doc's Sports: Quite a few of MLB's preseason favorites are digging themselves into an early hole, most notably both team's from Los Angeles and the Toronto Blue Jays. Who is your biggest surprise team in the Majors through the quarter pole of the regular season?
VSI: I marveled at what Atlanta was able to do right out of the gate, and while it has cooled from that blistering start, it is still my top team in the National League followed by St. Louis. Over in the AL, I really like what Terry Francona has been able to do in Cleveland. This team has had a tendency to fade in the past, but with a skipper that knows what it takes to win championships, the Indians' chances to win a very weak AL Central this season remain very high in my book.
To keep up on all the inside information from Las Vegas be sure to follow VSI on Twitter @vsidocsports. Also, if you have any questions for The Informer that you would like us to cover in future articles please email them to askvsi@docsports.com and we will do our best to add them into the mix.