Weekly Q&A with Doc's Sports Expert Handicapper Vegas Sports Informer
by Doc's Sports - 5/14/2013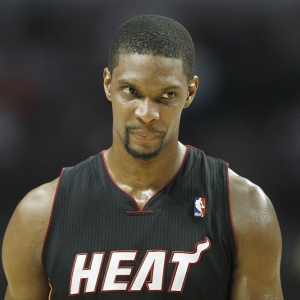 Doc's Sports Service enters its fifth decade in the sports selection business as one of the top companies in the industry based on our ability to consistently provide our loyal customers with winning picks for all the major sports. Our Unit Betting System has proven to be a valuable money management tool when used in conjunction with selections from some of the top sports handicappers around. The Vegas Sports Informer has worked tirelessly over the past five years to be part of that elite group. He has carved out a unique niche through the ability to combine his top-notch handicapping skills with the competitive edge that comes from spending the last 15 years behind the counter of one of the biggest sportsbooks in Las Vegas. The result is a true insider's edge that has produced a winning track record year after year in a very wide arena of sporting events
Awhile back, Doc's Sports decided to try and delve a bit deeper into the Informer's edge through a series of weekly discussions on some of the hottest trending topics in the sports gaming industry today. Our goal was to provide our readers a first-hand, behind-the-scenes glimpse of what is really going in the Las Vegas books as well as uncover some valuable insight that can only be gained from this insider's view. The following is this week's Vegas Sports Informer interview.
Doc's Sports: This Saturday is the running of the 138th Preakness Stakes at Pimlico in Maryland. While Kentucky Derby winner Orb is the overwhelming favorite to win the second leg of the Triple Crown after Normandy Invasion was scratched, are there any other horses that have caught your eye for this race?
VSI: With Normandy Invasion out of the picture, it is easy to see Orb going off as a 2/5 or possibly even 1/6 favorite for Saturday's race, so at this point I am staying away from the rest of the field. The money will continue to pour in on him as the week progresses as this sport remains starved for a Triple Crown winner.
Doc's Sports: Turning to the NBA, Miami has its series against Chicago well in hand and Indiana appears to have the upper hand against New York in the other Eastern Conference Semifinals matchup. If these two go on to meet in the conference finals, do the Pacers have any shot at pulling off the upset?
VSI: I would have to agree that we are in for a Miami vs. Indiana final in the East. While I do not see the Pacers pulling off the upset, I do see them wearing down the Heat over the course of six or seven very physical games, which could very well open the door for another physical team such as Memphis to shock Miami in the NBA Finals.
Doc's Sports: The NHL Conference Semifinals begin this week, and while all four series should be great matchups, the most intriguing one is Detroit against Chicago in a heated Central Division rivalry. Can the Red Wings pull off the upset in this series?
VSI: Any time you have a rivalry that runs as long and as deep as this one does, the underdog always has a shot to win. The Red Wings know how to get into Chicago's head, which could be the great equalizer in this series. I still have the Blackhawks advancing on to the conference finals, but I would not be totally shocked if Detroit puts a kink in these plans.
Doc's Sports: After Floyd Mayweather's victory over Robert Guerrero by decision the other week, do you think a deal for a bout against Saul "Canelo" Alverez will get done in time for a proposed Sept. 14 date at the MGM Grand?
VSI: This is the fight that everyone is talking about in town, but I see a major issue concerning weight derailing the deal. Mayweather is comfortable fighting at 147, and Alverez has already stated he does not want to come down lower than 154. With his build, I could actually see him moving up into the middleweight class at some point in his career. There will be a major prize fight on Sept. 14 in Las Vegas, but not this one.
Doc's Sports: Now that free agency has been pretty much picked over and the NFL Draft is in the books, which two teams are your early favorites to meet in this season's Super Bowl?
VSI: While it is way too early for me to put anything into writing on this, I would have to go with Denver from the AFC and Green Bay from the NFC. The Broncos got a strong taste of success last season, and Peyton Manning should only get better after still showing signs of rust. The Packers eliminated any distractions by signing Aaron Rodgers and Clay Matthews to long-term deals, and they addressed their running game through the draft with the addition of Eddie Lacy and Johnathan Franklin.
To keep up on all the inside information from Las Vegas, be sure to follow VSI on Twitter @vsidocsports. Also, if you have any questions for The Informer that you would like us to cover in future articles please email them to askvsi@docsports.com and we will do our best to add them into the mix.