Weekly Q&A with Doc's Sports Expert Handicapper Vegas Sports Informer
by Doc's Sports - 3/5/2013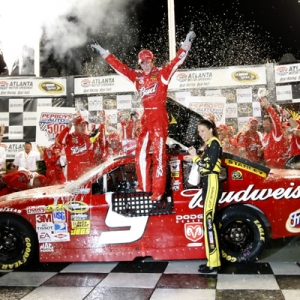 Doc's Sports Service has been at the top of its game in the sports selection industry for well over 40 years now by providing our loyal customers a steady stream of winners in a number of different sports. One of the keys to our success has been the commitment to utilizing the services of some of the best handicappers in the business. For close to five years now, one of the names at the top of that list has been the Vegas Sports Informer. During this profitable run, The Informer has elevated himself to this position through his ability to break down matchups as well as create a competitive edge that comes from spending the last15 years behind the counter of one of the biggest sportsbooks in Las Vegas. The Informer has been able to use this insider's edge to consistently provide winners in a number of different sports.
A while back, Doc's Sports started up a weekly dialog with The Informer that is designed to provide our customers with a first-hand, behind-the-scenes glimpse at what is really going in the Las Vegas books as well as to gain valuable insight into some of the hottest trending topics in the sports gaming industry today. The following is this week's discussion.
Doc's Sports: With the calendar turning the page to March, the sport at the top of every bettor's mind has to be college basketball. We all know which teams are the favorites to win this year's national title, but give us a few of your top Cinderellas to keep an eye on for the NCAA Tournament.
VSI: While it would be hard to consider the No.1 team in the nation a Cinderella pick, but that is how Gonzaga will be perceived coming out of a mid-major conference. The thing about the Bulldogs is that they have the size, speed and outside shooting to actually win it all. Another team that was considered a longshot to win a title this year was Georgetown. A strong showing in next week's Big East Tournament should land the Hoyas a No.1 seed, and anything can happen from there.
Doc's Sports: Speaking of Gonzaga, the West Coast Conference Tournament gets underway in Las Vegas this Wednesday. With the Bulldogs at the top of the latest AP Poll, do you expect to see a lot more action on these games since they are in town?
VSI: This tournament is basically a one-game event consisting of next Monday's championship. You might see some heavy action going against Gonzaga in its first game this Saturday night just because it is ranked No.1, but the tournament as a whole will not attract too much extra attention from the betting public. An event that will is next week's Pac-12 Conference Tournament at the MGM Grand Garden Arena.
Doc's Sports: Your white-hot Chicago Blackhawks are firmly in place at the top of the NHL's Western Conference standings, but can the upstart Montreal Canadiens continue to hold onto the top spot in the East?
VSI: The thing I really like about the Canadiens is how physical they actually play. They are definitely not one of the more flashy teams in the NHL, but they do know how to play defense, and that is what oftentimes win championships.
Doc's Sports: It looks more and more like the San Antonio Spurs and the Oklahoma City Thunder are once again going to battle it out for the NBA's Western Conference title, but does anyone in the league have a legitimate shot at dethroning the Miami Heat as world champions given the way they are playing right now?
VSI: The only team I see standing toe-to-toe with Miami is the Indiana Pacers. They have already proven they can beat the Heat and, as a whole, match up very well against them over the course of a seven-game series. Chicago could be another team to watch if Derrick Rose can come back and quickly return to form, but even then, the Bulls would be a longshot at best.
Doc's Sports: NASCAR's Sprint Cup series also rolls into town this week for Sunday's Kobalt Tools 400. How much action should this event create at the sportsbooks given that it is in your backyard, and do you have any inside tips on picking a winner?
VSI: This event should bring a lot of extra action to town starting Friday into Saturday night. Most of the books will offer an extended amount of wagering opportunities for this race that they would normally not offer for a typical Sprint Cup event simply because the race is being run in Las Vegas. As far as picking a winner, concentrate your efforts on the top four or five favorites with a sharper eye towards drivers such as Kyle Busch or Kasey Kahne.
To keep up on all the inside information from Las Vegas be sure to follow VSI on Twitter @vsidocsports. Also, if you have any questions for The Informer that you would like us to cover in future articles please email them to askvsi@docsports.com and we will do our best to add them into the mix.