Back to the Futures: It's All-Star Weekend in the NBA
by Ricky Dimon - 2/13/2014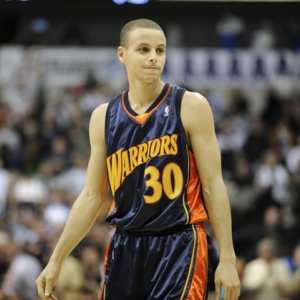 Dunkers, sharpshooters, skills guys, and all-around all-stars will take their talents to New Orleans this weekend. While that hardwood action will grab some of the limelight from all other avenues of sports, the Sochi Olympics cannot be overlooked, because ice hockey is heating up.

All odds provided by Sportsbook.ag

THREE-POINT CONTEST

Stephen Curry (+225) – Curry is in the midst of his worst three-point shooting of his career, but he is still draining them at 41.5 percent this season, and he is still making an impressive 3.4 per game from the land of plenty. The Golden State Warriors' all-star didn't make the final in last year's contest, but he missed out by only one shot.

Arron Afflalo (+500) – Afflalo is making the most of his opportunity to be a focal point of an offense as a member of the terrible Orlando Magic. The former UCLA star is averaging 19.4 points per game—better than three more than his previous best—and shooting 42.5 percent from downtown, his best such performance since 2009-10.

Kyrie Irving (+500) – Irving won this contest in his first appearance last year. The Cleveland Cavs' point guard is not known as a three-point shooter, but it's obvious he know what he's doing out there. Irving is shooting 36.9 percent from long range this season, down from a 38.4 mark for his career.

Kevin Love (+550) – Don't be fooled by the fact that Love is a power forward who stands at 6-foot-10 and 243 pounds. He can positively stroke the jumper. Love (shooting 37.0 percent from deep in 2013-14) has participated in this event twice, so he has some experience. Bradley Beal of the Wizards is also +550.

DUNKER OF THE NIGHT

Terrance Ross (+240) – Yes, the fans actually vote for something called the "Dunker of the Night" in this new reformatted contest. Ross won it all last year, blowing away the competition in round one before comfortably getting past Jeremy Evans in the final. Whatever the format, this guy can jump out the gym so he will always have a chance.

Paul George (+250) – Paul George is the biggest name to participate in the dunking festivities since…well…Paul George in 2012. The Indiana Pacers' standout finished third that time, just a few percentage points behind the first-place Evans. The name recognition which George now enjoys should only help his cause.

Harrison Barnes (+450) – Barnes has never taken part in the dunk contest, but that may not be a serious detriment given that none of these participants has even seen this format. Barnes has made plenty of highlight-reel dunks during the season, most of which involve posterizations. It remains to be seen what his creativity level is like.
Ben McLemore (+450) – McLemore was arguably the most electrifying player in college basketball last season. The former Kansas Jayhawk has not been doing much in Sacramento this season, but his time to shine may come during all-star weekend. A contest dominated by young stars could see McLemore as the next in line.

Olympic Hockey

Men's gold: Canada (+170) – Canada captured gold in 2002 and 2006 and it has reached the gold-medal game in four of the last six Olympics. The Canadians were not good in a 3-1 win over Norway on Thursday, but still there was no reason to knock them from the mantle of being considerable favorites.

Men's gold: Russia (+225) – Russia treated the home crowd to an opening 5-2 win over Slovenia on Thursday. Alex Ovechkin got the scoring started and Evgeni Malkin notched a goal and two assists, but overall the performance was lackluster. The United States, meanwhile, kicked off its Olympic campaign with a 7-1 rout of Slovenia. It is +650 to win gold.

Women's gold: United States (-130) – Team USA is still a slight favorite despite losing to Canada 3-2 in group play on Wednesday. The first one should not matter in the end, because both teams are massively favored to reach the gold-medal game. The Americans, who own a 2-1 overall record so far, won gold in 1998 and silvers in 2002 and 2010.

Women's gold: Canada (-110) – Canada has won three consecutive gold medals since losing to the United States 16 years ago in Nagano, Japan. It is looking good so far in Sochi, with a 3-0 record and 11 goals scored compared to only two allowed. The Canadians trailed Team USA 1-0 after two periods before reeling off three straight goals to take control.

JOHN WOODEN AWARD

Doug McDermott (-1600) – Of the four Wooden Award contenders, McDermott is on the team that gets the least recognition. But it doesn't matter when the senior has been this good for Creighton. He is enjoying his third straight season with an average of more than 22 points per game (25.3), and he is also grabbing more than seven rebounds per contest.

Nick Johnson (+1000) – Johnson is arguably the best player on one of the two best teams in America (Arizona had been No. 1 for several weeks before falling at California by two points on Feb. 1). The junior is averaging 15.9 points per game, but a four-point showing in the Wildcats' one loss means he is losing ground on McDermott.

Jabari Parker (+1200) – Five losses by Duke, including one to Kansas and fellow freshman phenom Andrew Wiggins, don't help. Still, Parker has been absolutely sensational. He is putting up 19.2 points, 8.5 rebounds, and 1.2 blocks per game. A showcase opportunity vs. UNC on Wednesday was postponed, but he will get his first shot at the Heels next Thursday.

C.J. Fair (+1800) – Fair would not be +1800 if he had been the one to hit Pittsburgh with the buzzer-beating dagger on Wednesday. Instead, that was Syracuse teammate Tyler Ennis. That the Orange remained undefeated (24-0), however, keeps Fair in with a chance. The senior is averaging 16.8 points, 5.9 rebounds, and 1.4 steals per game.

Read more articles by Ricky Dimon