Back to the Futures: Legion of Boom Favored to Throw Down Again
by Ricky Dimon - 2/7/2014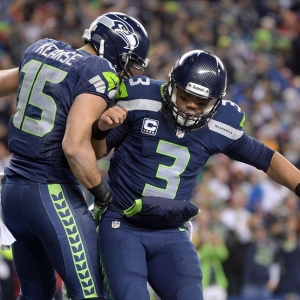 It's never too early to start talk of a repeat, especially not after a dominant performance such as the one the Seattle Seahawks turned in at Super Bowl XLVIII in New York. Seattle slammed Denver 43-8, making a mockery of Peyton Manning's record-setting offense. Will the Legion of Boom do it again next season? Let's take a look at some futures odds to give us an idea.

All odds provided by Sportsbook.ag.

Super Bowl XLIX

Seattle Seahawks (+450) – The immediate futures of recent Super Bowl champions is not good. In fact, since 1990 only two teams have repeated—Denver in 1998 and 1999 and New England in 2004 and 2005. Seattle, however, is one of the youngest winners ever, and basically the entire team should be back.

Denver Broncos (+700) – If Manning and company ever get over what happened last Sunday, they will be able to see some good news. The good news, of course, is that the Broncos are in the AFC. Assuming Manning's neck tests come back okay and he returns for at least one more season, there is no reason why Denver can't at least make it to Glendale.

San Francisco 49ers (+700) – The bad news for San Francisco is that it finds itself in the same division as Seattle. Then again, that's almost equally bad news for the Seahawks. The NFC West—specially the two games between arguably the two best teams in football—should be something special in 2014.

New England Patriots (+750) – What began with a smorgasbord of off-the-field issues with its two tight ends (for much different reasons, obviously) ended in a flurry of injuries. Tom Brady still led New England to the AFC Championship, but it was not particularly competitive against Denver. That could change with all able bodies on deck next season.

Winter Olympics: Most Medals

United States (-120) – It's more about quality than quantity, but it certainly does not hurt that Team USA is sending a record 230 athletes to Sochi, Russia. The Americans dominated the medal count at the 2010 Vancouver Olympics with 37 despite trailing Canada and Germany in the gold department.

Norway (+120) –The Norwegians consistently rack up medals in cross-country skiing, Nordic combined, snowboarding, speed skating, and ski jumping. They may have an even better chance of notching the most golds, which it did at the Salt Lake City games in 2002. Norway donned 23 medals in 2010, good for fourth most.

Russia (+225) – Especially with home-field advantage or whatever you call it in the Olympics, the Russians cannot be discounted (especially not in sports involving judges!) despite struggling in the medal count at both the 2002 and 2010 games. They earned just seven fewer medals than chart-topping Germany at the 2006 Turin Olympics.

Germany (+350) – Germany won the medal count in 2002 and 2006, topped the gold list in 2006, and finished second in both golds and overall medals at the 2010 Vancouver Olympics. The nation has nominated 151 athletes across 15 different sports for Sochi, so it should be in good shape to make another run.

World Series

Los Angeles Dodgers (+700) – Pitchers and catchers on the Arizona Diamondbacks reported on Thursday and those on the Dodgers are reporting on Saturday. That means it's high time to discuss 2014 World Series odds. The young, talented Dodgers are favored after falling to St. Louis in last year's NLCS.

Detroit Tigers (+800) – Prince Fielder was shipped off to Texas, which may not help the Tigers over the course of a regular season but could very well pay dividends in the playoffs. And with the pitching staff boasted by Detroit, it's hard to imagine this team not making it to the postseason. In exchange for Fielder, the Tigers landed Ian Kinsler.

St. Louis Cardinals (+1100) – The Cardinals have made three straight NLCS appearances, and they have been to two of the last three World Series, winning it all in 2011. Adam Wainwright is the ace of a stellar pitching staff, and Michael Wacha looks like an emerging star after last year's postseason performance.

Washington Nationals (+1100) – Speaking of young pitching staffs, Washington may have the best in the business. The Nationals already had Stephen Stasburg, Gio Gonzalez, and Ryan Zimmermann, and they added Doug Fister from Detroit this offseason. The Nats have been making moves, while division rival Atlanta has not.

To Go Winless in Majors in 2014

Tiger Woods (-225) – Yes, that's right; the odds are on Tiger to go another full year without a major title to his credit. For the first time in his career, he did not finish in the Top 20 in either one of his first two tournaments to begin a season. Tiger, who has not won a major since the U.S. Open, is +175 to win one, +800 for two, +4000 for three, and +10000 for all four.

Rory McIlroy (-300) – McIlroy won the 2011 U.S. Open and the 2012 PGA Championship, both with commanding performances. He struggled in 2013 but is in a good place off the course (engaged to tennis star Caroline Wozniacki), and his game seems to be rounding into form. McIlroy is +240 to win one major title in 2014.

Phil Mickelson (-450) – Lefty's back has been an issue at the start of this year, but he always seems to battle though his physical problems. Mickelson is the only one of this group playing in this week's AT&T Pebble Beach National Pro-Am. He was 5-under through 15 holes before play was suspended on Thursday. He is +300 to capture one major this season.
Adam Scott (-450) – Scott took himself out of the "best player never to win a major" discussion by getting over the hump in a dramatic 2013 Masters. The Aussie did not win another one that season, but he contended for just about everything. Scott is +1800 to defend his title at Augusta National; Tiger is a +500 favorite.
Read more articles by Ricky Dimon