Betting with The Prop Machine and Free Monday Pick
by Doc's Sports - 3/31/2014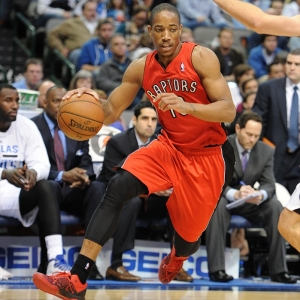 The NBA regular season continues to wind down, with most teams having less than 10 games left to play on a grueling 82-game schedule. Correctly picking player prop bets on your own is a very difficult task anytime of the season, but with the playoffs looming for the top eight teams in each conference, they only get tougher and tougher to given the uncertainty of playing time for a number of big-name stars who might be taking a breather here and there from here on in.
This is where The Prop Machine can help your bottom line. It has in-depth knowledge of all the ins and outs of every team and every player in the NBA, so this takes all the guesswork out of trying to pick winning props on your own. Boasting a winning percentage of over 60 percent this NBA season, The Prop Machine continues to provide a solid return on investment for anyone that has already climbed aboard this money train.
While oddsmakers will primarily base their player prop odds on season averages, The Prop Machine has developed a system that digs deeper into the numbers through measuring current form in both over and undervalued players. It then strikes with a number of picks each day utilizing Doc's Sports Unit Betting System. When you know when and how much to bet on an individual player prop, it can make all the difference in the world.
Last Week's Results
It has been a bit of a roller-coaster ride for The Prop Machine over the past month with winning and losing weeks, but the net effect is still on the plus side of ledger. Two weeks ago it came through with a $3740 profit for $100 bettors, but this surplus was cut to +$1160 after last week's 10-14 mark. The bottom line for the entire NBA season is still a very healthy +$11,900 for $100 bettors following Doc's Unit Betting System.
We have talked at length about the cyclical nature of betting player props, but one trend that does tend to repeat itself is the big week that usually follows a negative return.
The Prop Machine continued to cash in on a number of its "under" plays earlier in the week, while taking it on the chin by going "over" on some lofty numbers for high-profile players such as Kevin Durant and Serge Ibaka of Oklahoma City. It turned the corner with a 4-1 record last Wednesday, but a 3-9 record over the next four days cut the deepest into any previous gains.
Future Trends
Each week in this article, The Prop Machine gives us one or two players to watch as far as being over or undervalued for the coming week. Last Monday it was Lance Stephenson of the Indiana Pacers. This week, it has turned its attention to DeAndre Jordan of the Los Angeles Clippers.
It looks like Clippers will have to forge ahead without the services of Blake Griffin (back spasms) against Minnesota on Monday and possibly Phoenix this Wednesday, which should open the door for bigger-than-normal numbers from Jordan across the board. The key to betting his props will be whether or not the oddsmakers adjust accordingly.
Free Monday Pick
Last Monday's free prop bet pick from The Prop Machine was right on the money with the "under 19.5" (-115 Sportsbook.ag) on Suns' guard Goran Dragic's total points in a 102-95 victory over Atlanta. Dragic had been averaging 20.3 PPG at that point and covered by the slightest of margins with 19 points in that game. This was a 4-unit play with a return of $400 for $100 bettors.
This Monday, The Prop Machine is going with the "under 6.5" (-150 Sportsbook.ag) on Toronto's DeMar DeRozan's total free throws made in the Raptors' game against Miami.
Be sure to check out The Prop Machine Insider's Page here on Doc's Sports website for a complete recap of their track record at picking props and making their clients profit.
For a free trial of The Prop Machine, simply email your Doc's username to service@docsports.com. If you do not have an existing account with Doc's Sports, you can set up a free one that comes with a $60 credit HERE.