Betting with The Prop Machine and Free Monday Pick
by Doc's Sports - 3/10/2014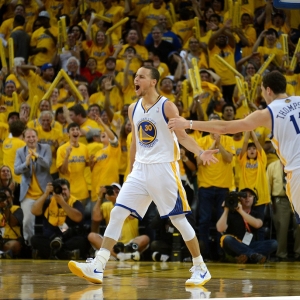 Anyone who loves to bet on sports is constantly looking for that edge that gives them the best advantage over the sportsbooks. That is much easier said than done when you consider that the sportsbook's job is to take your money on a consistent basis.
Oddsmakers have gotten so good at setting betting odds and total odds, especially in sports such as the NFL and NBA, that it becomes extremely difficult to unearth any bad lines that may exist for the games. The one exception could be the betting lines that are released for a wealth of player props that set "over/under" lines based on individual performances for a particular game.
This is where The Prop Machine comes into the picture . All it does is focus on player props for the NFL and the NBA in an effort to bring these bad lines to light with a number of daily selections. Utilizing Doc's Sports' Unit Betting System, The Prop Machine's incredible return on investment with its selections speaks for itself, and it continues to be an excellent way to build your overall bankroll.
Last Week's Results
Losing weeks are a reality when it comes to betting on sports, but the best handicappers in this business have the unique ability to bounce right back with a big return the following week. That was definitely the case with The Prop Machine over the past seven days.
After a less-than-stellar performance two weeks ago in the NBA, The Prop Machine went back to work analyzing the player props for each day's games and came through big time with 17-10 record that provided a $2,160 return for $100 bettors. The week actually got better as it wore on with a 14-6 run in the final 20 selections for a profit of $1,680.
The Prop Machine's winning edge comes from the ability to identify a player's current form and trends against their season average. The oddsmakers rely heavily on these averages when setting the lines for player props, so that is how and why the opportunity to cash in exists.
This past week, it capitalized on Golden State guard Stephen Curry being highly overvalued with a 3-0 run against him that yielded $1200 on three four-unit plays. Curry's scoring average over his past 10 games has been four points below his season average of 23.5 points per game.
The under was the play of the week on a number of players, and this past Saturday and Sunday alone The Prop Machine went 3-1 by taking the under on total points by Cleveland's Luol Deng (16 points) against New York, Miami's Chris Bosh (16.5) against Chicago and Indiana's Paul George (21 points) against Dallas.
Future Trends
Going back to Stephen Curry for a minute, The Prop Machine's inside tip for this week's games is to keep riding the under on his total points props. Golden State has undoubtedly relied heavily on his ability to shoot the ball to generate points, but recent trends point to a much more balanced attack with players such as Klay Thompson and Steve Blake( off the bench) scoring at a much higher level. This in turn has taken some of the pressure off Curry to put up a ton of points every night.
Performance trends are fickle and can still change at the drop of the dime, so that's why it makes all the sense in the world to let The Prop Machine do all the heavy lifting with its daily research while you sit back and collect all the winnings by betting on its picks.
Free Monday Pick
Last Monday The Prop Machine went with "over 28" on Detroit's Josh Smith's combined points, assists and rebounds in a game against New York. He fell short by ending the night with 15 points, six rebounds and two assists in the Pistons' 96-85 victory over the Knicks.
This Monday, the free pick of the day is the "under 23.5" (-115 at Bovada) on Derrick Favor's total points and rebounds in Utah's game at home against Atlanta. He is currently averaging 12.6 points and 8.7 rebounds a game.
Be sure to check out The Prop Machine Insider's Page here on Doc's Sports website for a complete recap of their track record at picking props and making their clients profit.
For a free trial of The Prop Machine, simply email your Doc's username to service@docsports.com. If you do not have an existing account with Doc's Sports, you can set up a free one that comes with a $60 credit HERE.